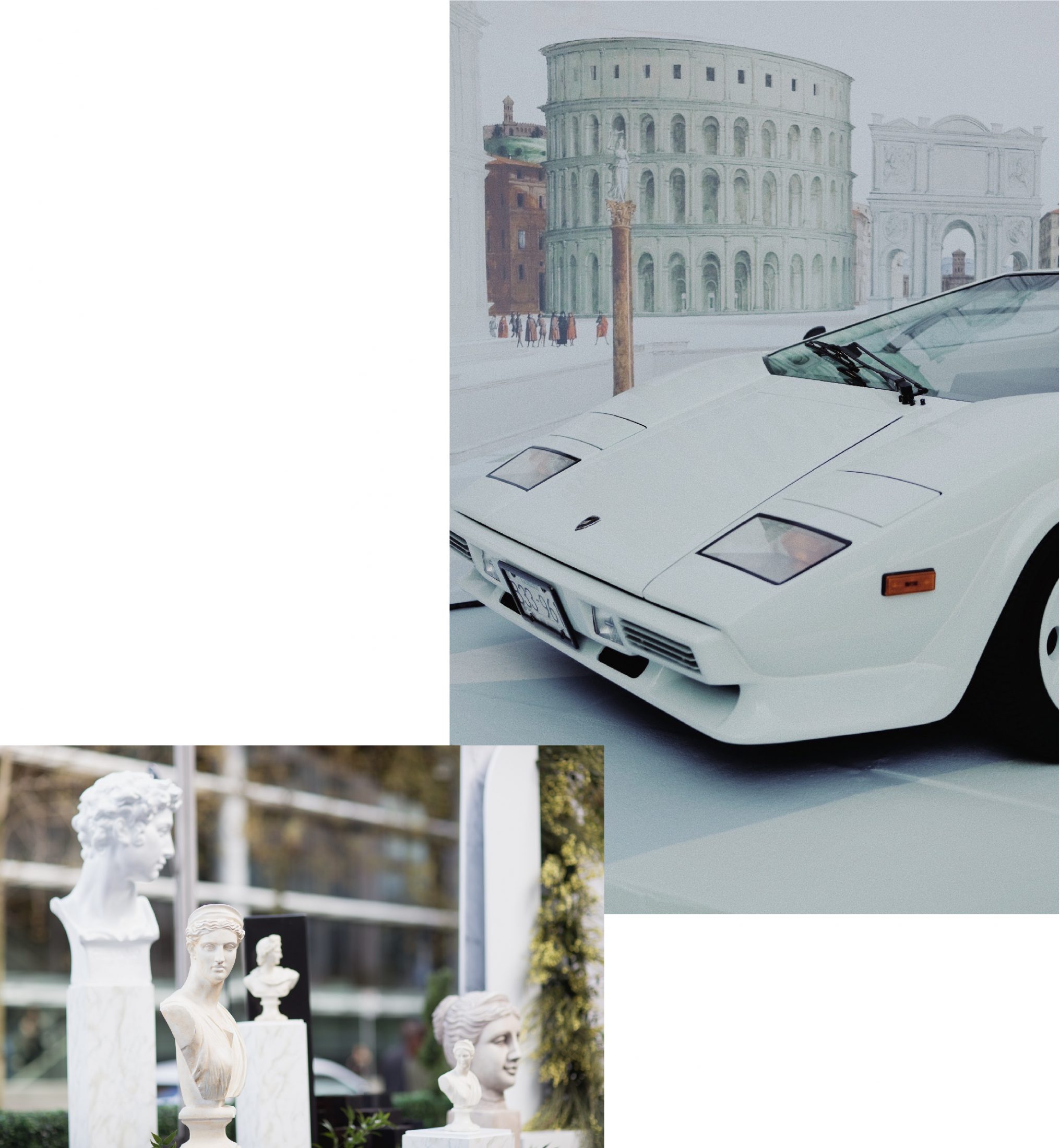 Piazzas are open public spaces that integrate history, architecture, from a fashion show runway to photo booths and floral design, the set design aimed to transport viewers from a concrete courtyard in downtown Vancouver into a buzzing Italian piazza, contemporizing the traditional community gathering place. A series of sculptural vignettes were situated throughout the space in celebration of the rich artistic heritage of Italy.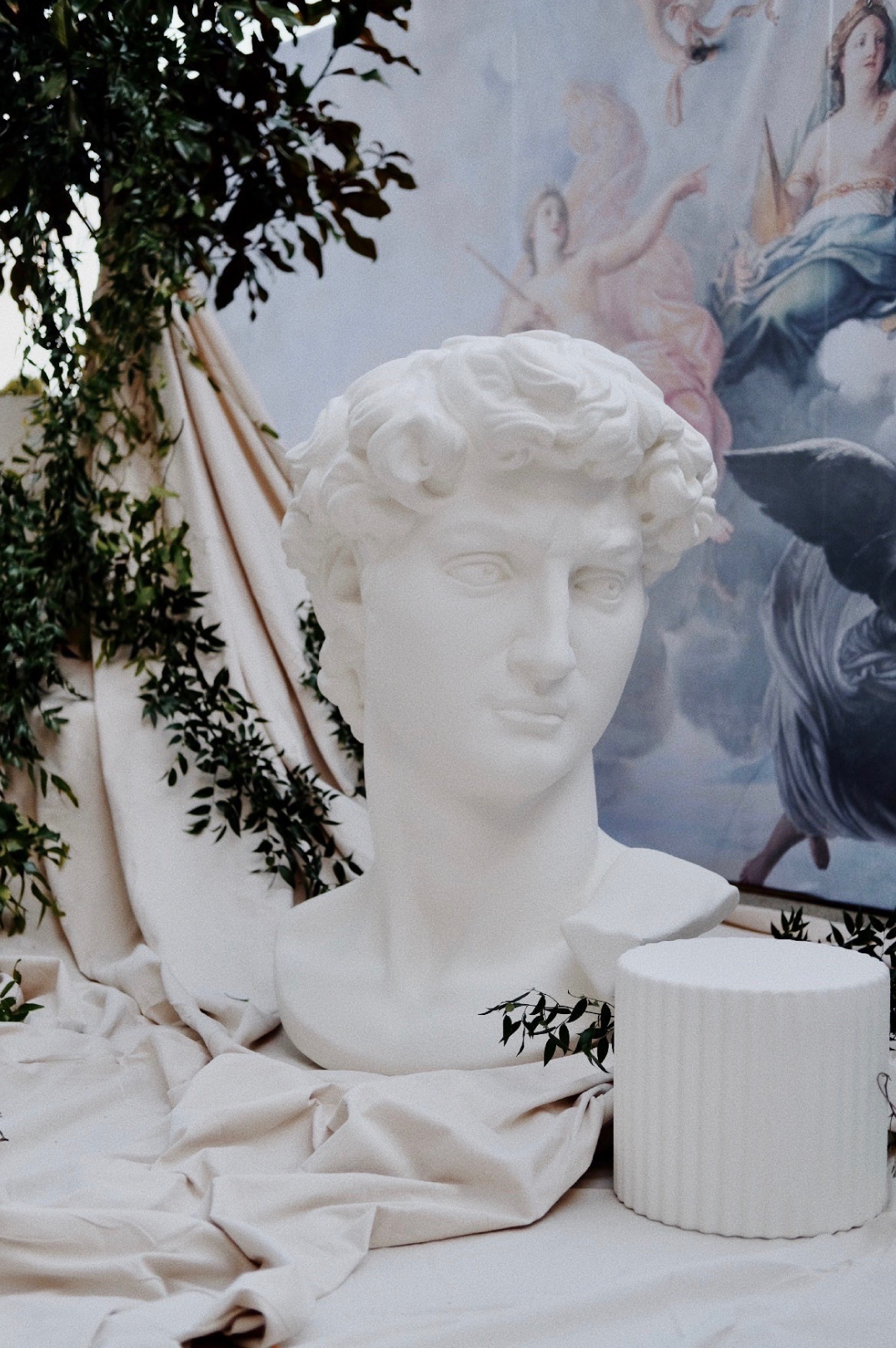 Piazzas are open public spaces that integrate history, architecture, community and daily life. They are the heart of a city; a place of constant teeming yet composed activity that sleeps only when the city sleeps, framed by the beauty of architecture, where people come to connect for special occasions.
Having served this role throughout the city's history, the piazza is also the soul of its collective memory and the most potent symbol of the city itself. At their centre is typically a fountain, sculpture or monument. This was the seed of our inspiration for the set design of Westbank's Italian Days event.
Arithmetic art directed a hand-carved, four-foot-tall David's head and white plaster columns encircled by draped fabric and dripping in a cascade of florals to form the focal point for the set of one of two photo booths operated by the talented The Collective You. The second set design was an homage to architectural illustrations and was the backdrop to a Lamborghini Countach.
Each space was thoughtfully designed to encourage people to linger and take in the beauty of art.