INTERMEDIATE
PACKAGING & BRANDING
COMMUNICATION DESIGNER
OPEN CALL FOR IN-HOUSE OR REMOTE,
FREELANCE OR PERMANENT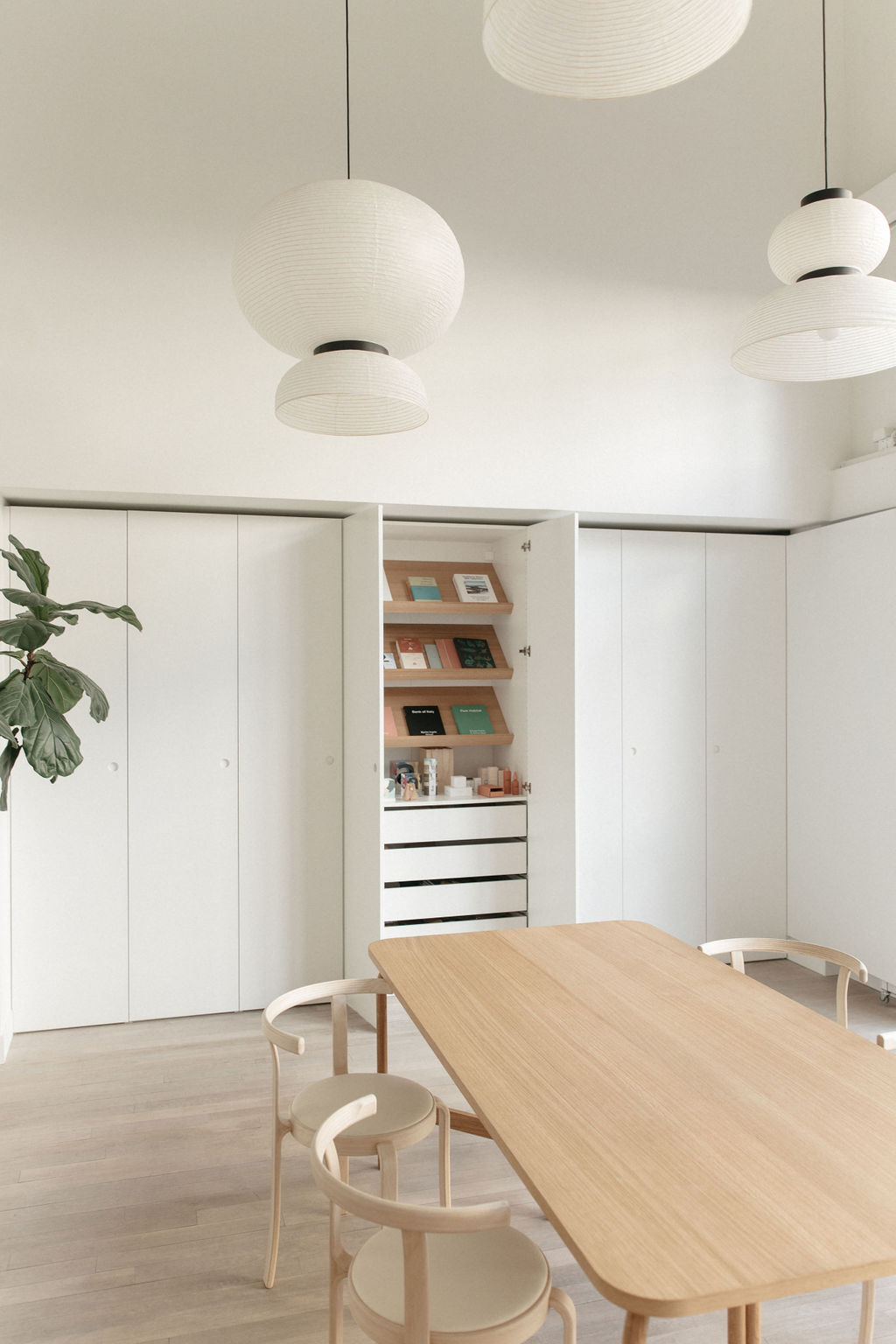 Job Title —
Packaging & Branding Communication Designer
Applicants must show their personal interest in fashion, beauty/skincare, food, and culture through their portfolio and/or Instagram. You have a high EQ and you are equal parts analytical and creative. Review our work www.arithmeticcreative.com to ensure an aesthetic and values alignment.

This Role Entails —
An attentive and curious eye, unique personal style and passion for fashion, beauty, design history, and the culture of design are a given as this role contributes to trend forecasts and stylistic attributes to brand building. Self-awareness, a sense of personal responsibility, an entrepreneurial spirit, courageous leadership, and honesty through "people skills" are the backbone of our service-based business and as equally important as embodying the ability to work in the abstract of ideation and meaning making. As our studio excels in Humankind centric brand building and packaging design, this role requires a proven experience and passion in both fields. In addition, a contributing creative member of our team will continually be evolving their own personal style and expanding their own personal interests and knowledge of culture which contribute to their contribution to our projects by way of being in-the-know.
— Develop creative projects from concept to delivery
— Be proficient in packaging design engineering, specific to the creation of die-lines
— Translate complex and abstract ideas into focused design and creative narrative
— Be a self-motivated researcher — keeping up to date with local and international culture, art, and design
— Be a self-motivated researcher — keeping up to date with evolving graphic design trends and typography
— Continue your design history education — this is a fundamental part of the arithmetic design ethos
— Be proficient in translating typographic and cultural trends into relevant graphic design
— Embody your own unique sense of style and will continually evolve it through self-motivated research
— Be meticulous and detail-oriented in your design, but most importantly strategic in decision making
— Review and problem solve timelines and resource needs with team and manager to ensure delivery of creative on time and on budget
— Thrive under pressure and will drive work against defined timelines without compromising the quality of a design
— Take initiative and are a self-starter within design concepts, problem solving, client communication and project management
— Be innately curious and apply curiosity to design research
— Have the ability to multi-task in a fast-moving and team-based environment
— Strive for excellence and originality
QUALIFICATIONS
— 4-5 Years' experience in graphic design for print
— BA, BFA Arts/Fine Arts or equivalent
— Agency OR client-side experience
— Ability to create perfect print ready file and detailed factory spec package programs
— Expert knowledge of offset and digital printing processes
— Ability to apply print production knowledge to building a file
— Fluent in Apple IOS, the entire Adobe Suite (Illustrator, Photoshop, InDesign are an absolute must) and MS
— Understanding of colour and paper variances and trends
— Excellent understanding of the structures and mechanics of box, bottle, and label packaging
— Ability to come up with highly unique and conceptual design solutions that can be produced
— Ability to take creative direction and execute on design strategies
— Excellent presentation skills & high EQ
— Open mind to independently learn new software
— Front-end web design a bonus
— High level of quality in customer service in both written and verbal
— Excellent organizational & time management skills
— Conceptual thinker, self-starter, and creative executer
— Excellent verbal & written skills (creative and comms)
— Exceptional typographic, layout and prototyping skills
— Strong tolerance for working through ambiguity
— Acknowledge the presence of choice in every moment and take personal responsibility for your life and decisions.
— Possess an entrepreneurial spirit and continuously innovate for success
— Communicate with honesty and kindness and create the space for others to do the same
— Lead with a unique combination of vulnerability and courage, knowing the possibility of greatness is bigger than the fear of failure
— Foster connection by putting people to build trust
— Integrate fun and joy as a way of being and how you start each project
Please email portfolio links and a custom design CV with cover letter to jobs@arithmeticcreative.com
Any CV that is not thoughtfully designed will not be considered. We work to a high standard and your submission will show us if our standards are in alignment.
Arithmetic was founded 19 years ago from a passion for living a cultured, healthy, and happy life. Because of this, our personal passion for artistic expression, wellness and nature is woven into the fabric of everything that we do from our unique group of thinkers to the artisan suppliers that we choose to partner with to build our concepts.
Our work is equally human-minded and engineered.
With over 40 combined years' experience creating brands directly in product industries from fashion to food, to beauty and luxury, we have developed a sensitivity towards trend awareness and emerging concepts, a finesse for materiality, and fine-tuned the foresight as to exactly when is the right time and place to apply them for each market category.
While we are most known for our packaging design services, our offering is full gamut: brand naming, strategy, art direction, forecasting, copywriting, logo development, packaging design, branded interior experiences, social media visual content, POS assets, branded collaterals, brand extension for a retail environment and much more.