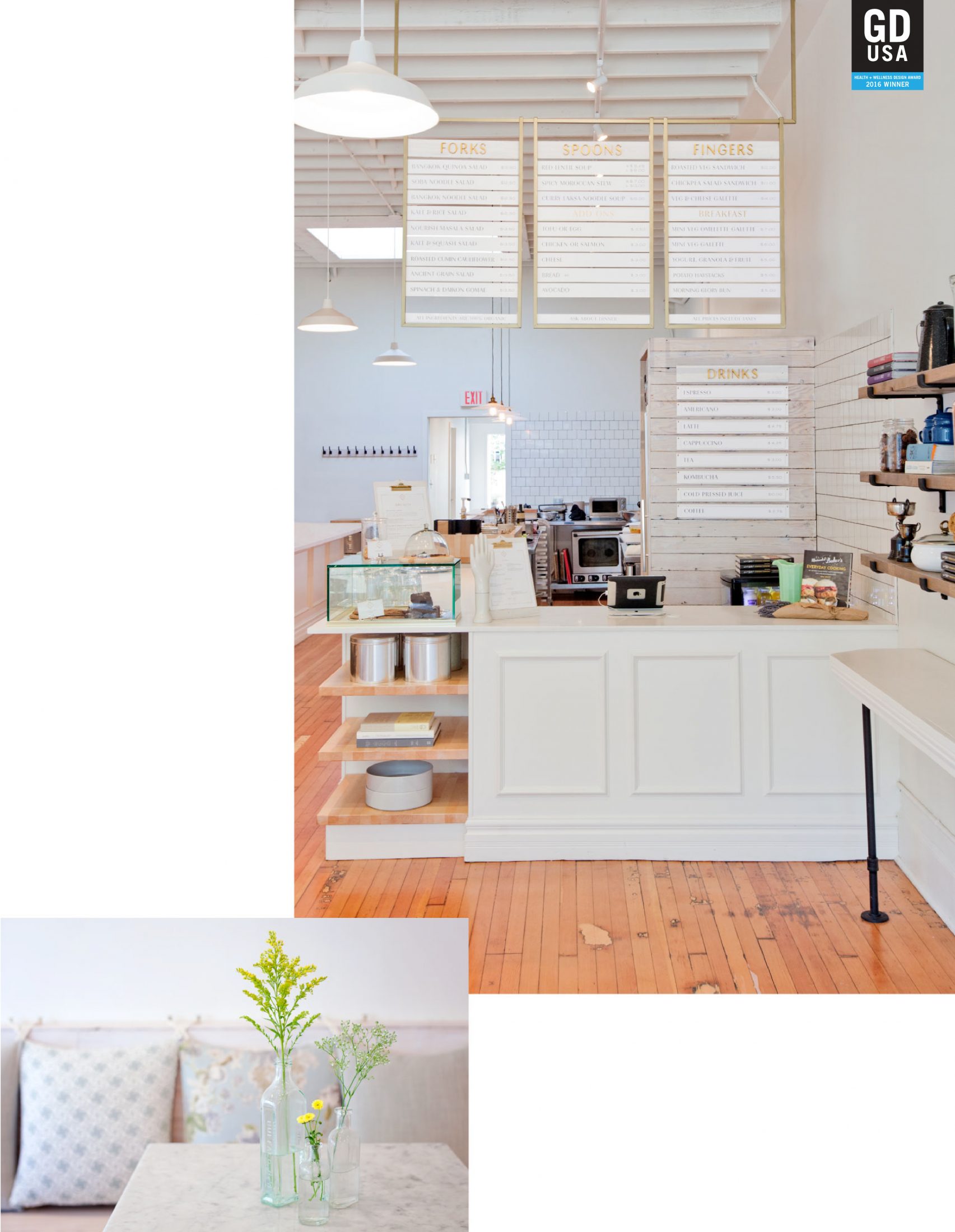 When we set out to build the new brand for Nourish, we were inspired by the image of a farmhouse set in the French countryside during the mid-war years. A time when it was common to grow your own food and prepare each meal with adoration, a time where wealth was fleeting and family values ran deep. We envisioned a setting where luxe, yet old family heirlooms mixed in with weather-worn country living — a sort of weathered luxury where nostalgia happily greets contemporary nuances.

To leverage the root of the brand story, the Arithmetic team created a custom-tailored visual language, expressed through subtle nods to Art Deco in the typography and use of brass detailing in the exterior brand signage and interior menu system, paired with weather-worn white washed wood to provide a duality of special and rare, mixed with approachability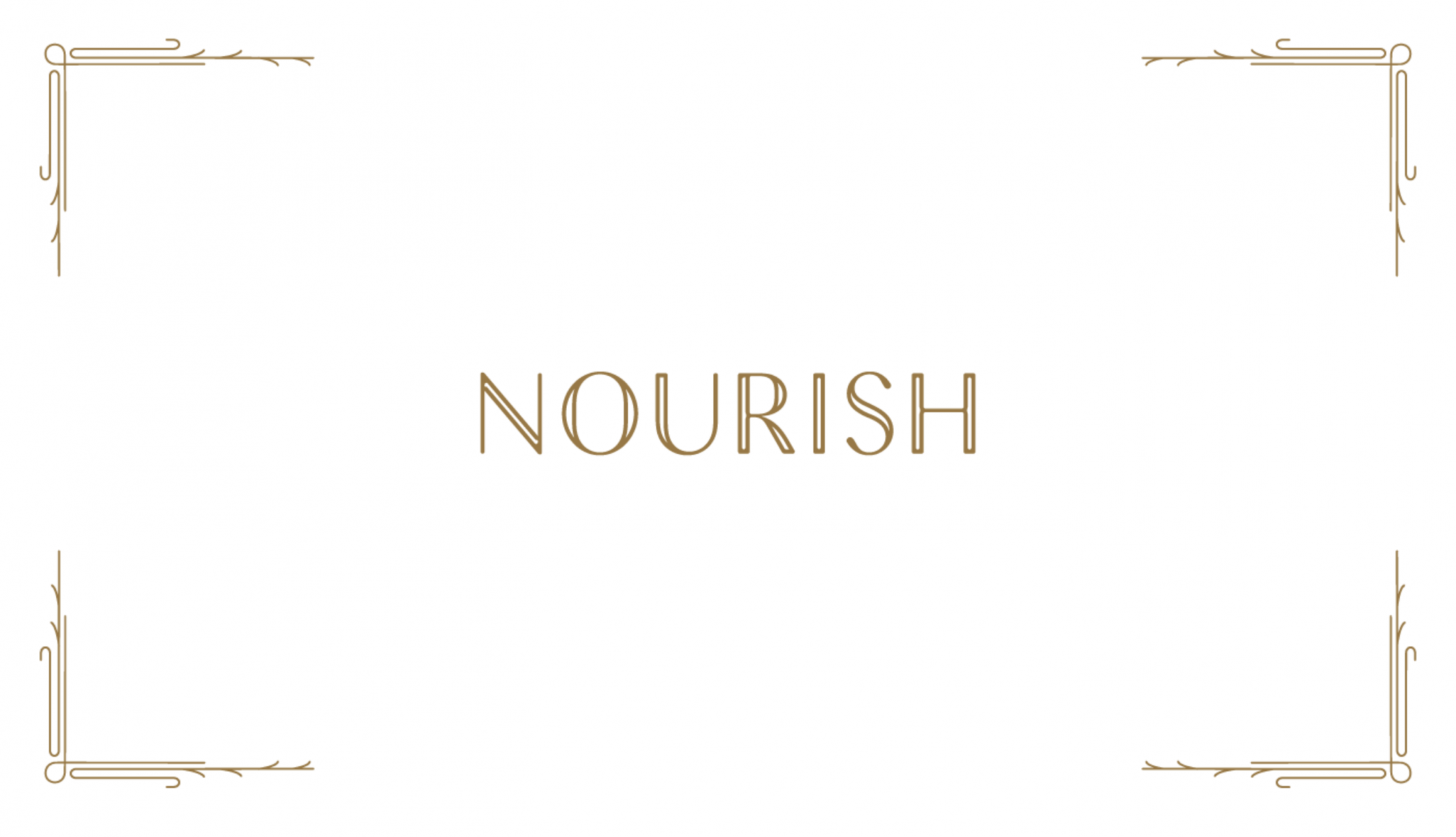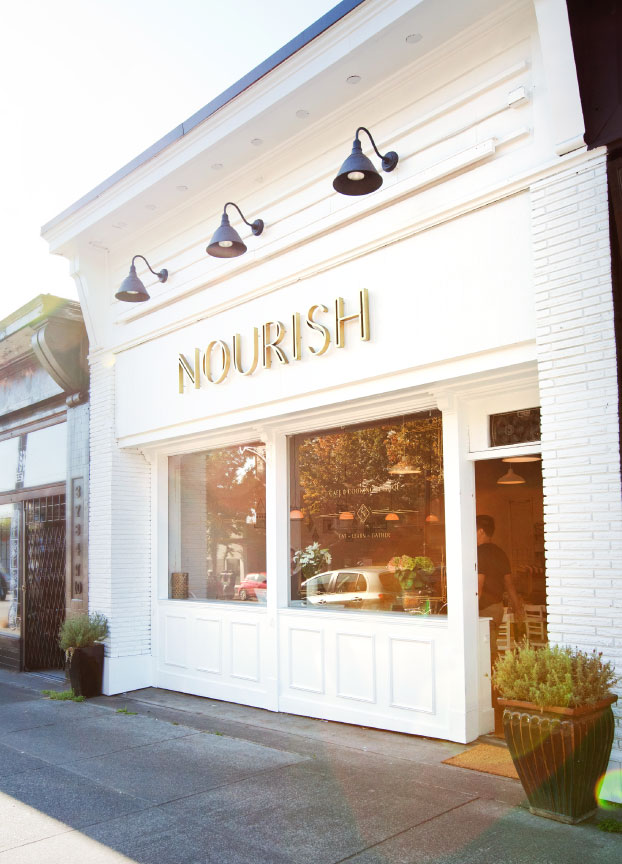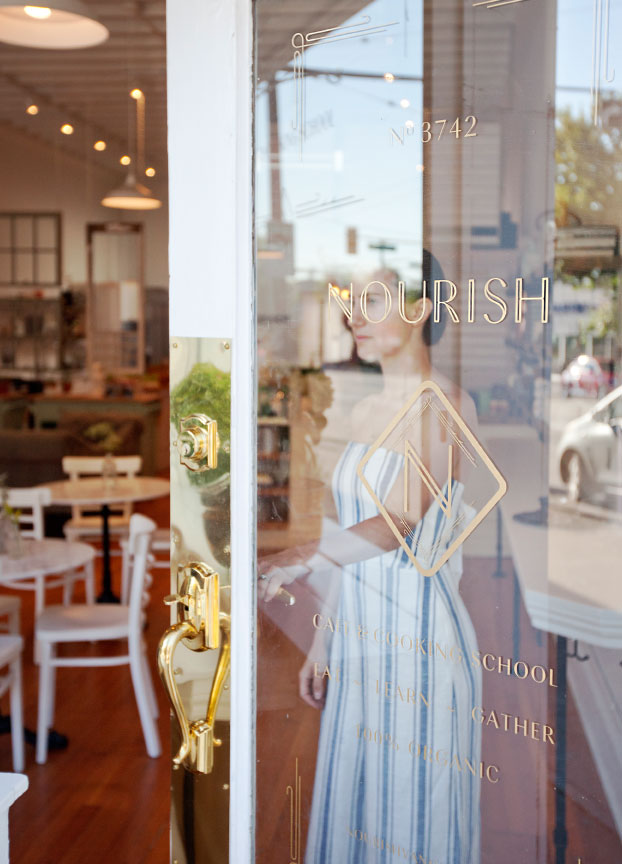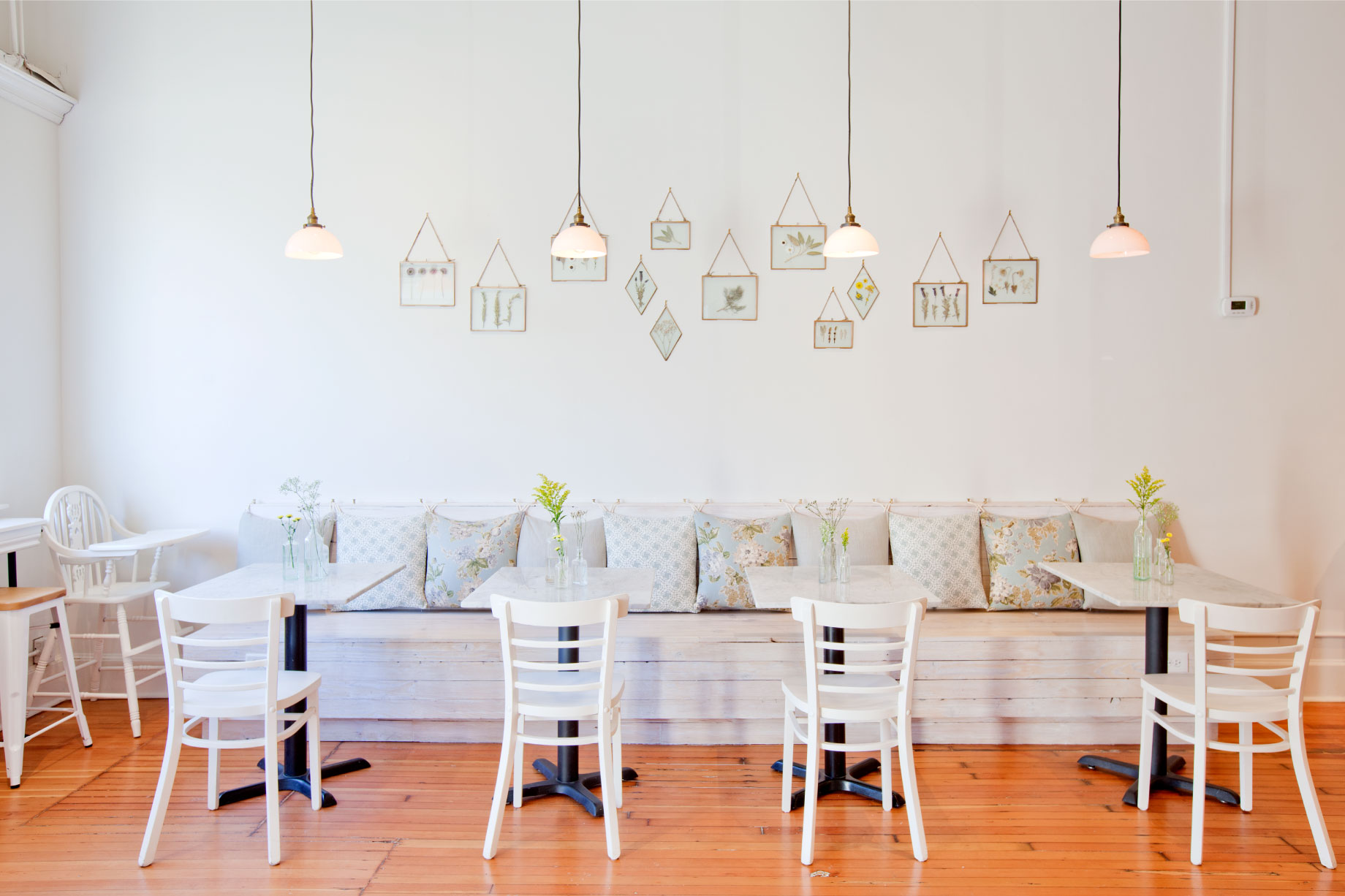 The Nourish story extends through the space into the feature wall art where dried flowers have been lovingly captured and framed with brass accents to express the "flavour of not hurrying".