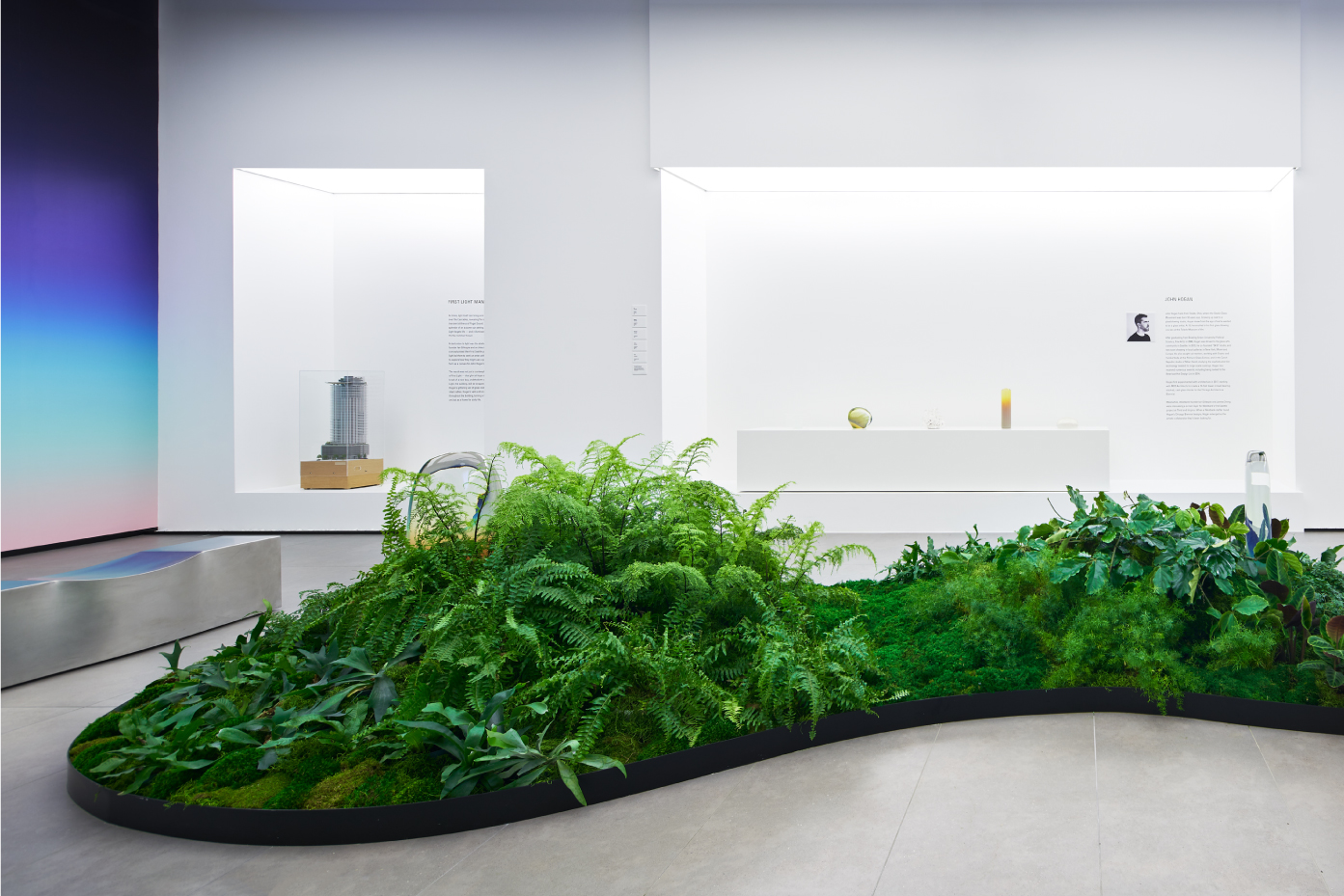 We aspired to guide the viewer on an emotive journey. One that transcends time and space, touches on nature's laden memories. Art, in this instance is the transportive vessel, shifting the qualities of one's experience and reframing the notion of what living really means. To live in connection with art and nature is the art of living. And architecture is the core essence of this synergy. This is the moment of a full depth experience in living. This is First light.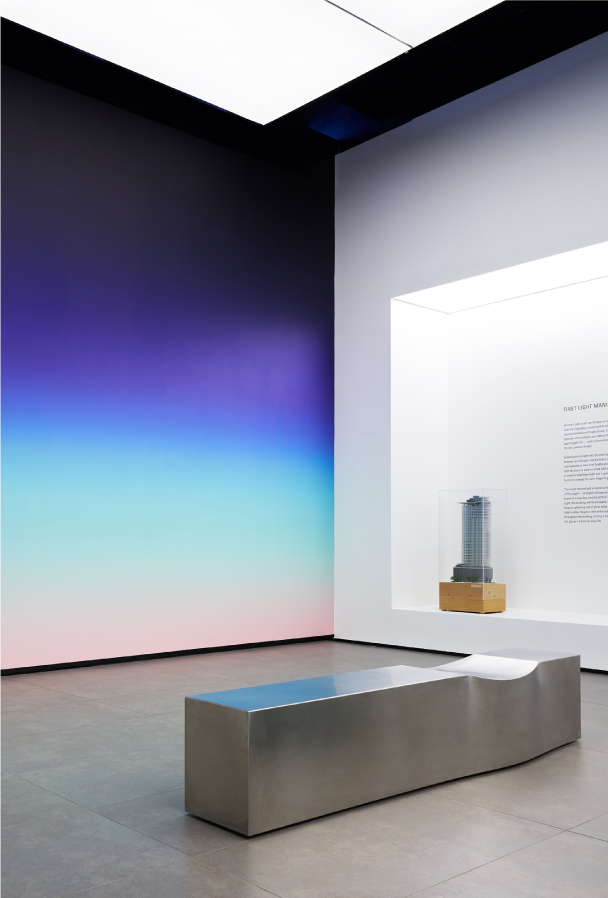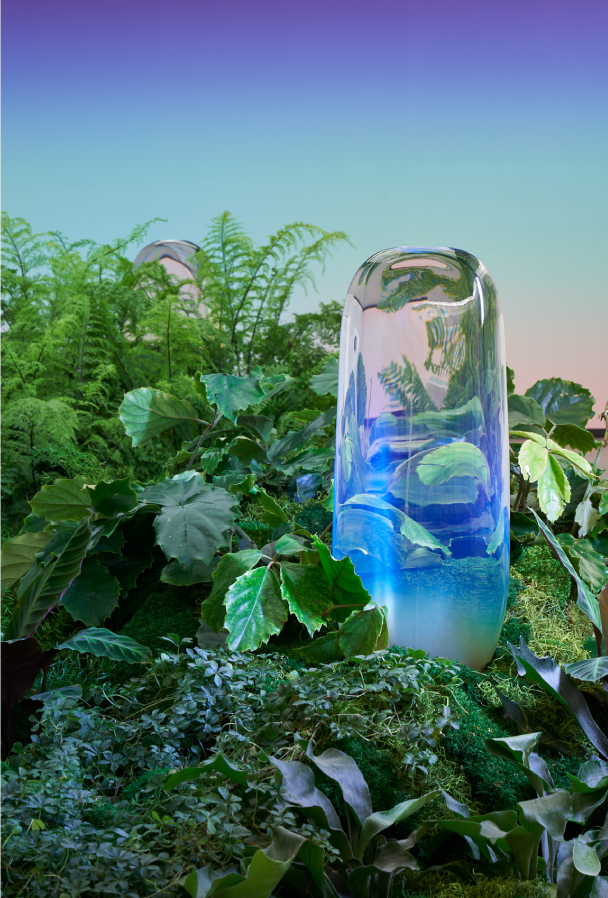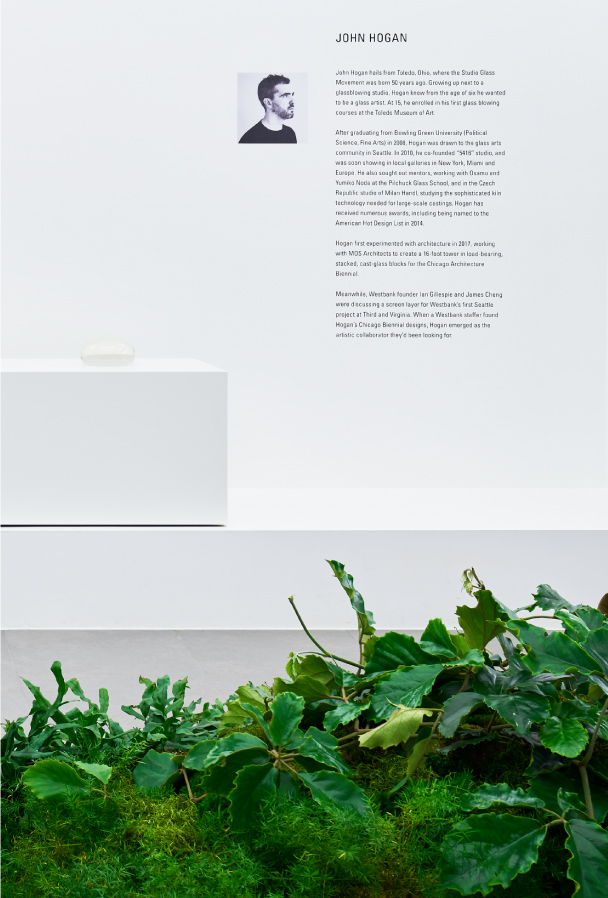 First Light is a transcendent experience which informs how one will interpret the rare experience of what it will be like to live amongst art, within the gallery of architecture.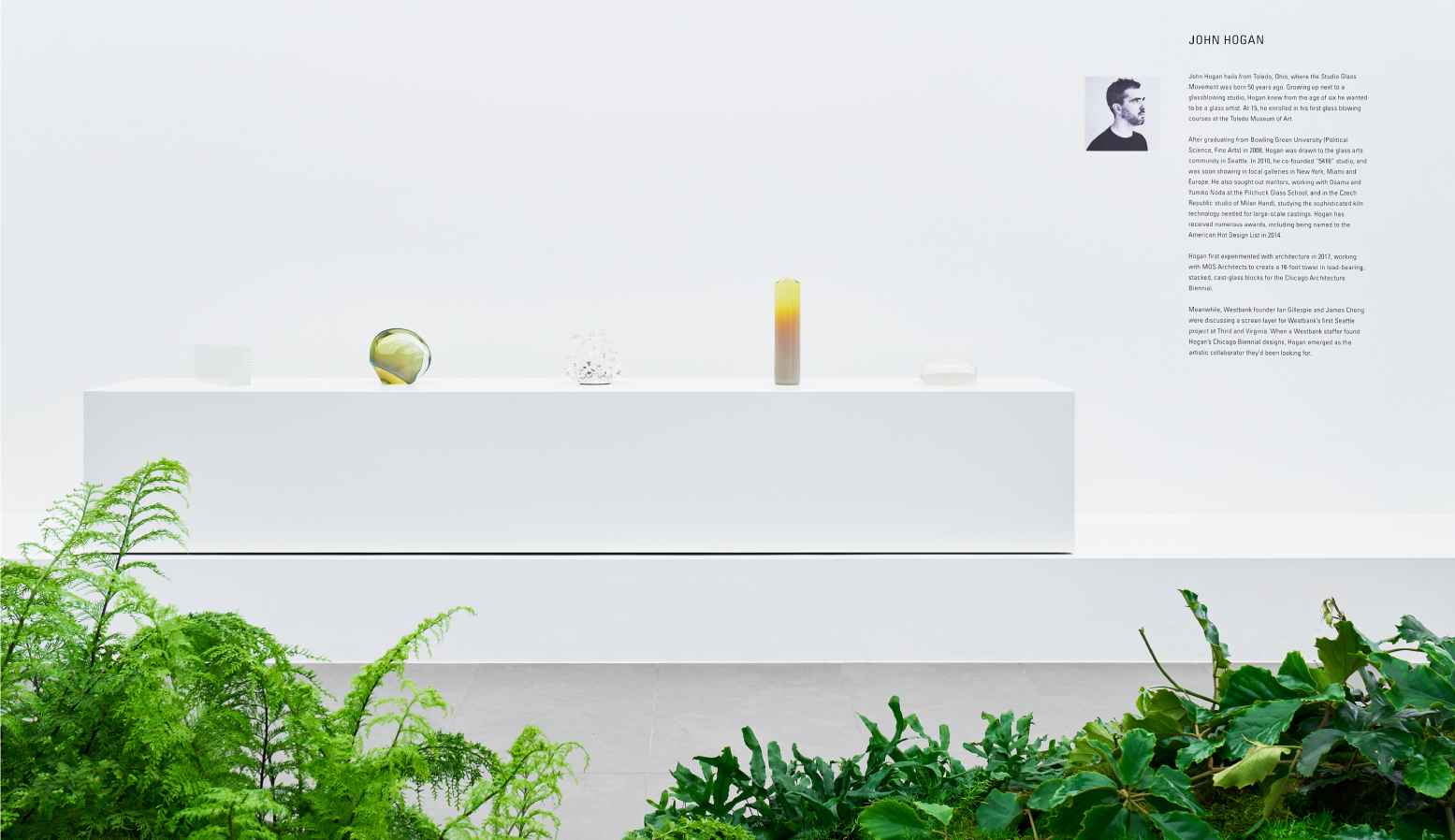 The Seattle exhibition space design featured the incredible artwork of Seattle artist John Hogan while housed in an exhibition building designed by Michael Green Architecture.
Paired-down graphics and elements from nature formed the perfect backdrop for Hogan's luminescent work to shine, inviting viewers to enjoy moments of stillness as they moved through the space. Light-filled alcoves displayed information about key collaborators and showcased the upcoming structure designed by James KM Cheng Architects. We wove these elements together to create a transcendent experience in celebration of the theme of light and the incredible talent of the artist, architects, and collaborators who came together to create First Light.