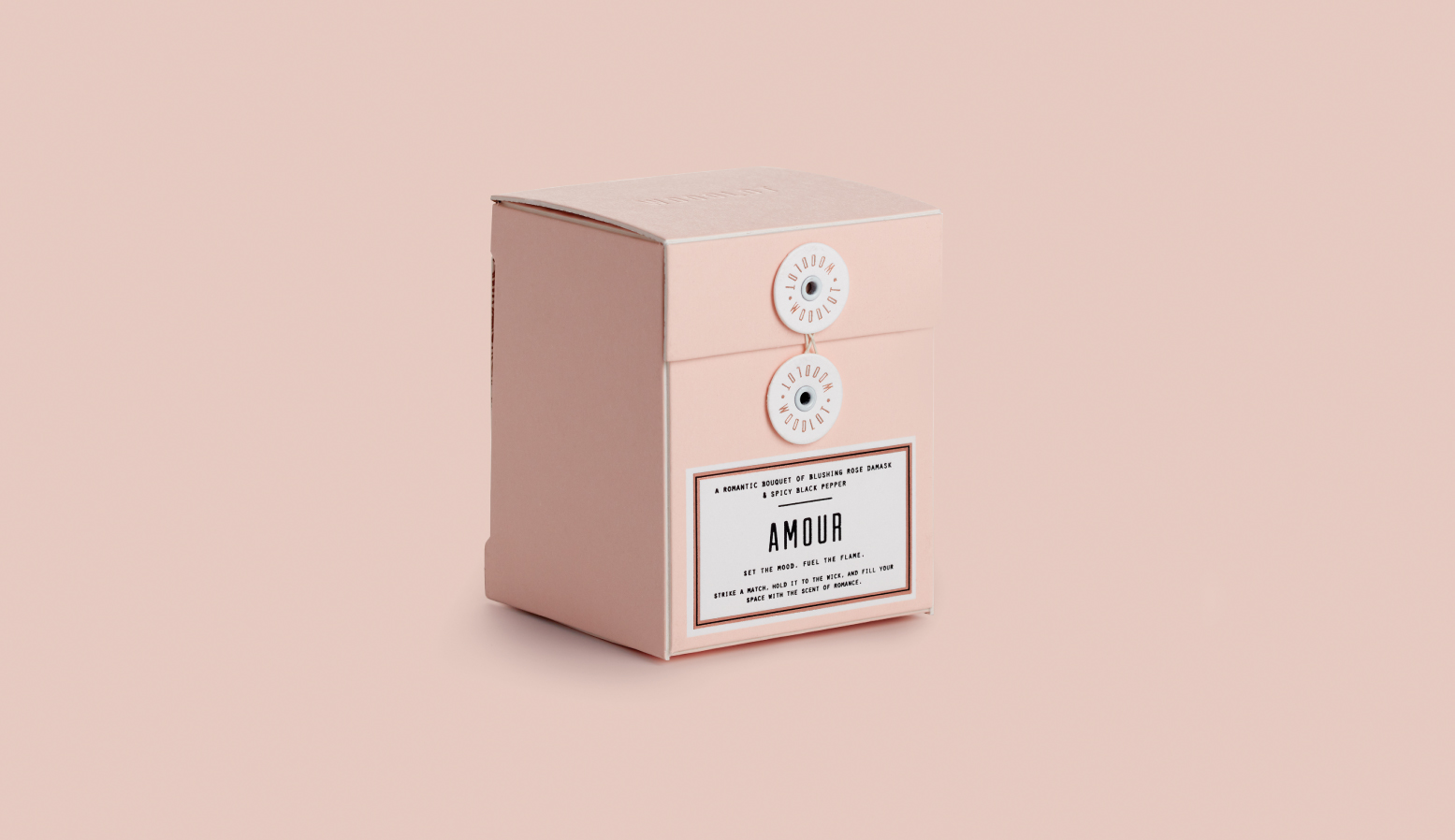 Woodlot is a home and body care brand dedicated to the use of pure and natural ingredients. The companies founders both have rich personal histories which are ingrained in how and why they make their products. Arithmetic worked with Woodlot on a brand refresh and packaging that celebrates these rich personal histories.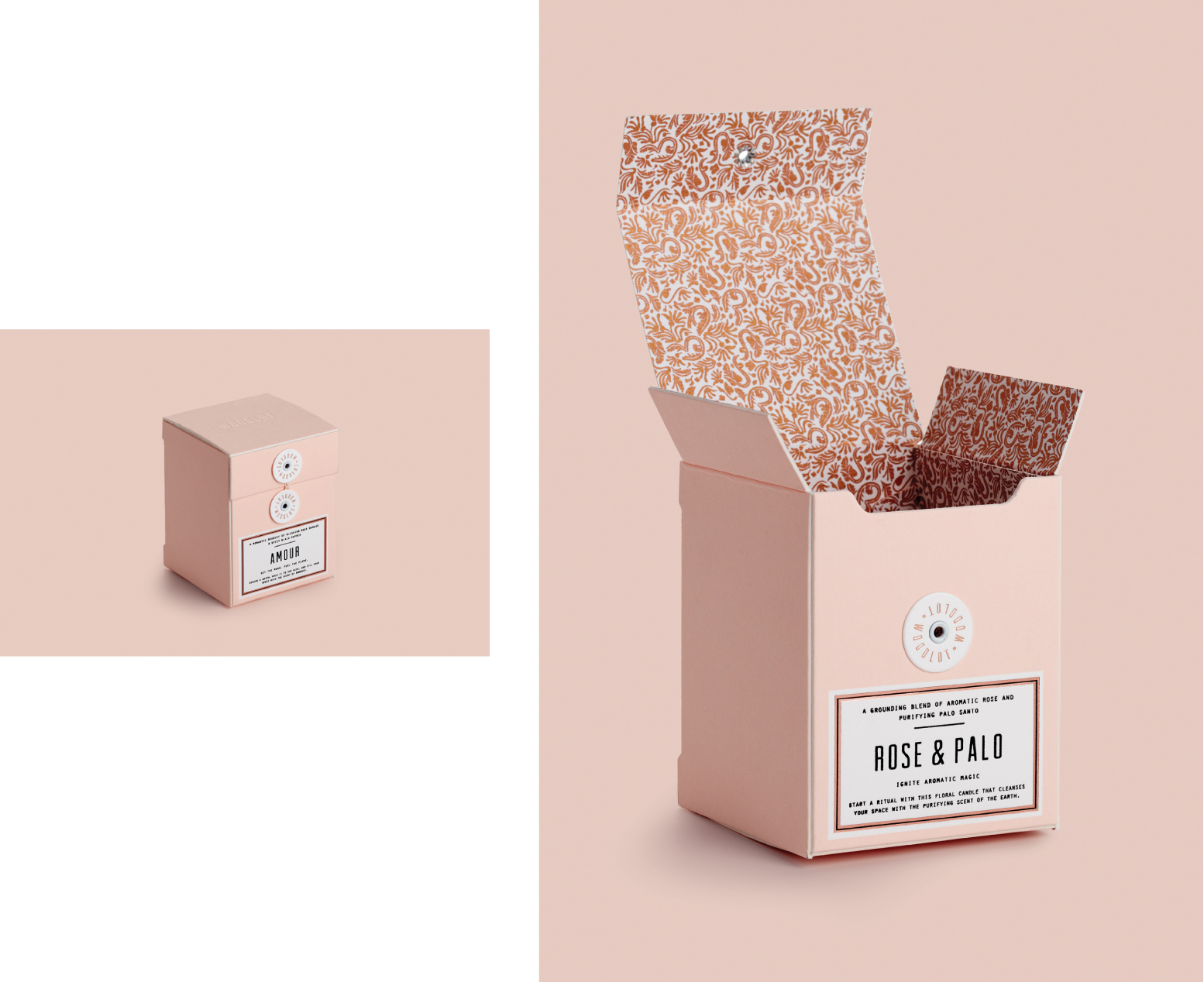 We approached the candle boxes not only as vessels to protect, but as precious gifts waiting to be unwrapped. The boxes are made from a thick tactile cotton stock and embellished with Woodlot's signature rose gold foil details on the interior and a custom foil stamped washer closure. As the boxes are opened there is a build-up, a rich splash of colour is revealed as the rose gold motif inside offers a pleasant surge of delight. The custom motif, a rich ornamental pattern, is a nod to the personal histories of Woodlot's founders: Sonia, who is Indian, and Fouad, who is from Lebanon.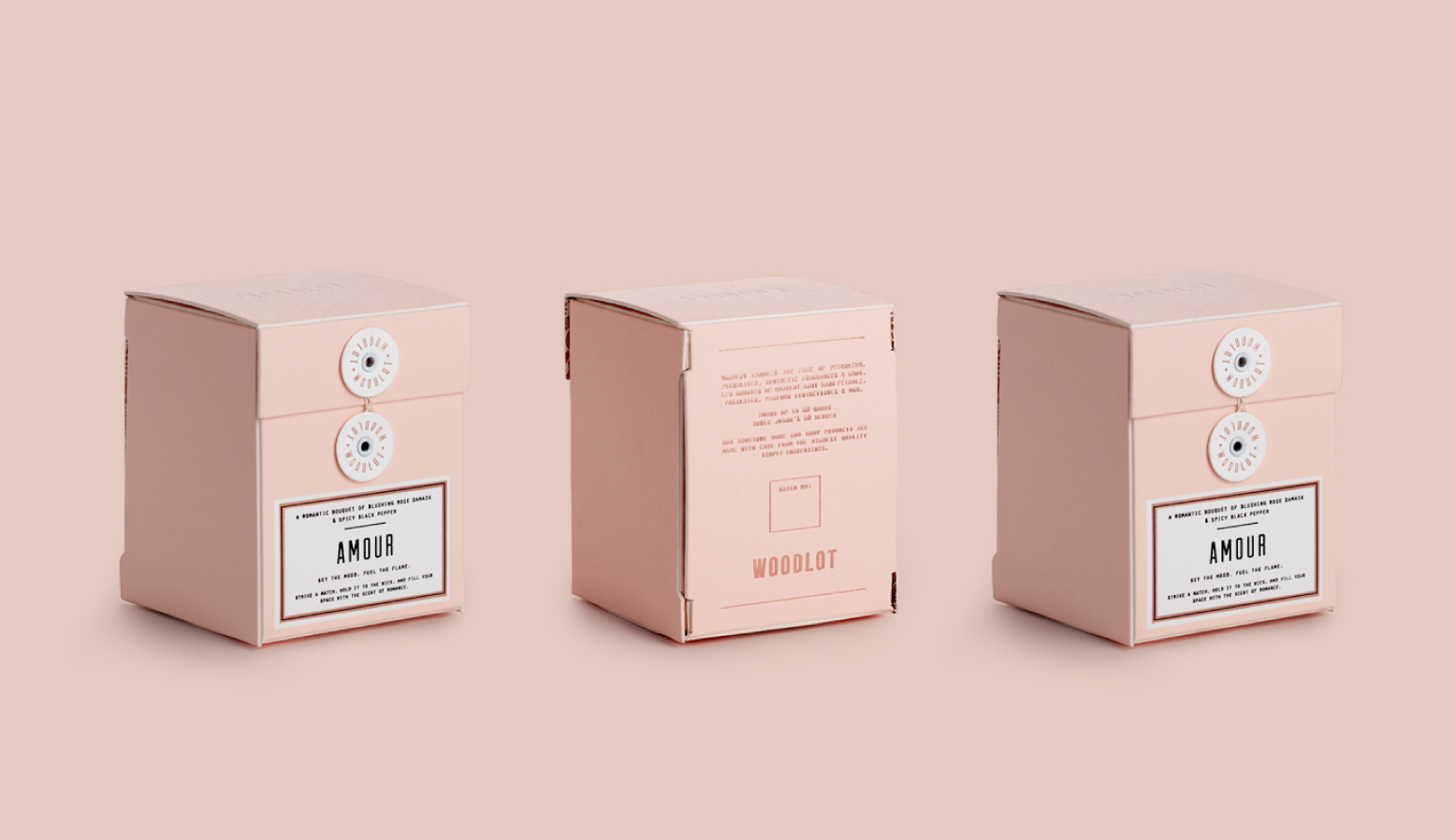 Materiality was an important element in the design of the candle boxes; the tactility of how the boxes feel. Our approach to packaging is to consider each item as a gift, waiting to be unwrapped. We love picking out gifts for other people, but we don't give enough gifts to ourselves. Since we are consumers, we naturally buy things. What better way to utilize the skill set of packaging, than to help people gift something to themselves?