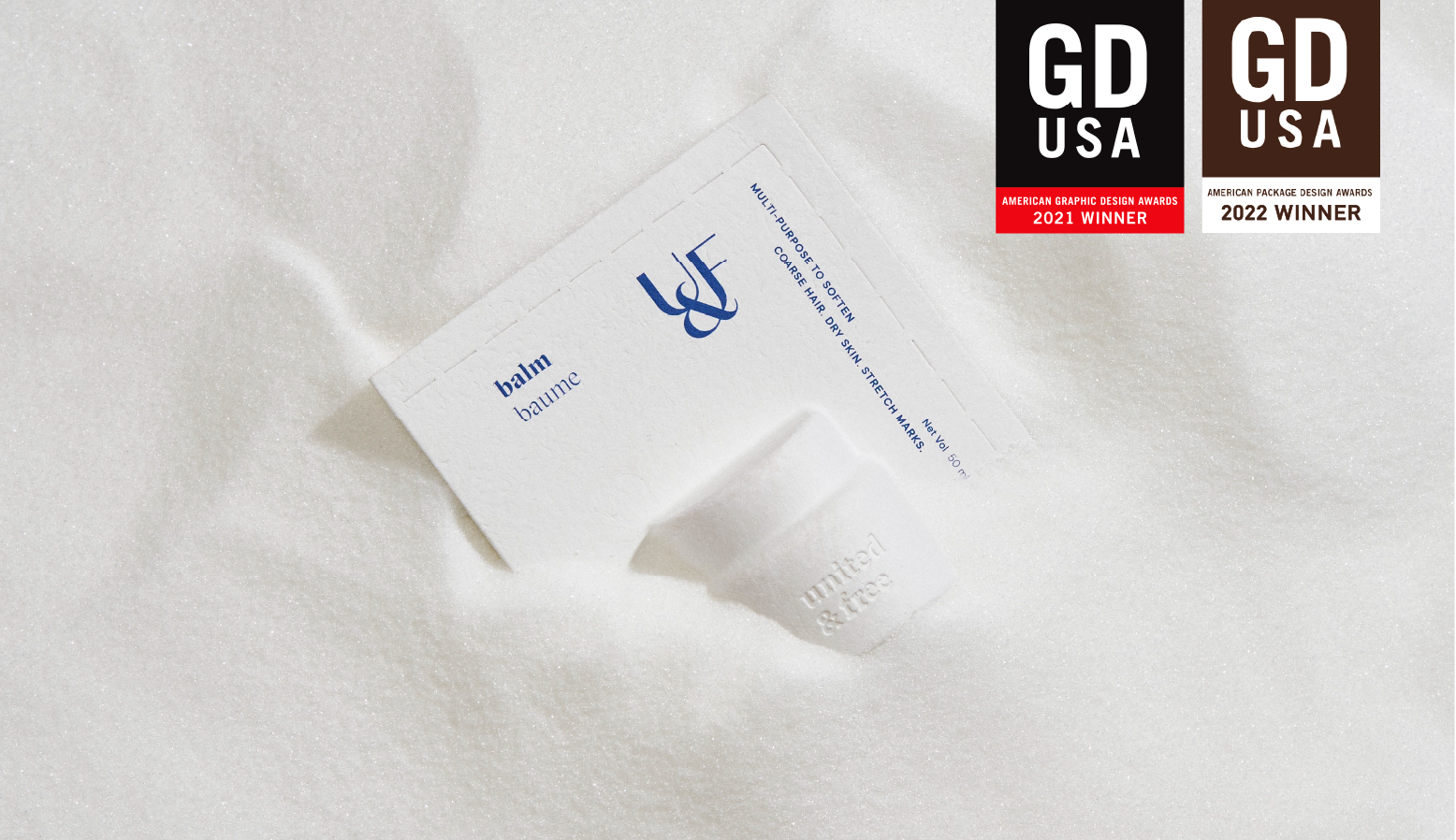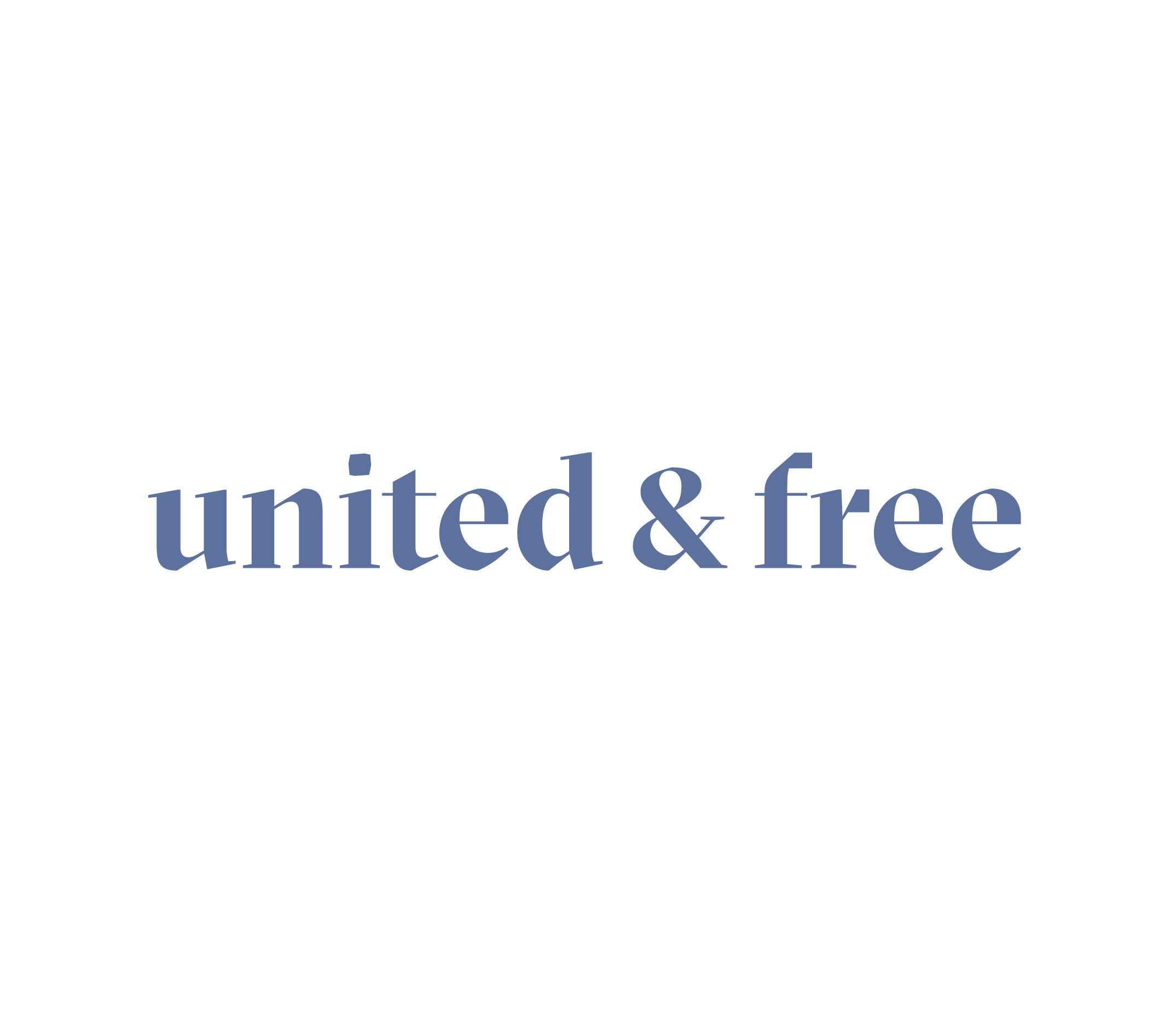 We co-created a body and hair care brand intending to eliminate the amount of packaging in your bathroom by making multi-purpose products that offer three solutions.
Hair and skincare for all bodies. For the earth. For the ocean.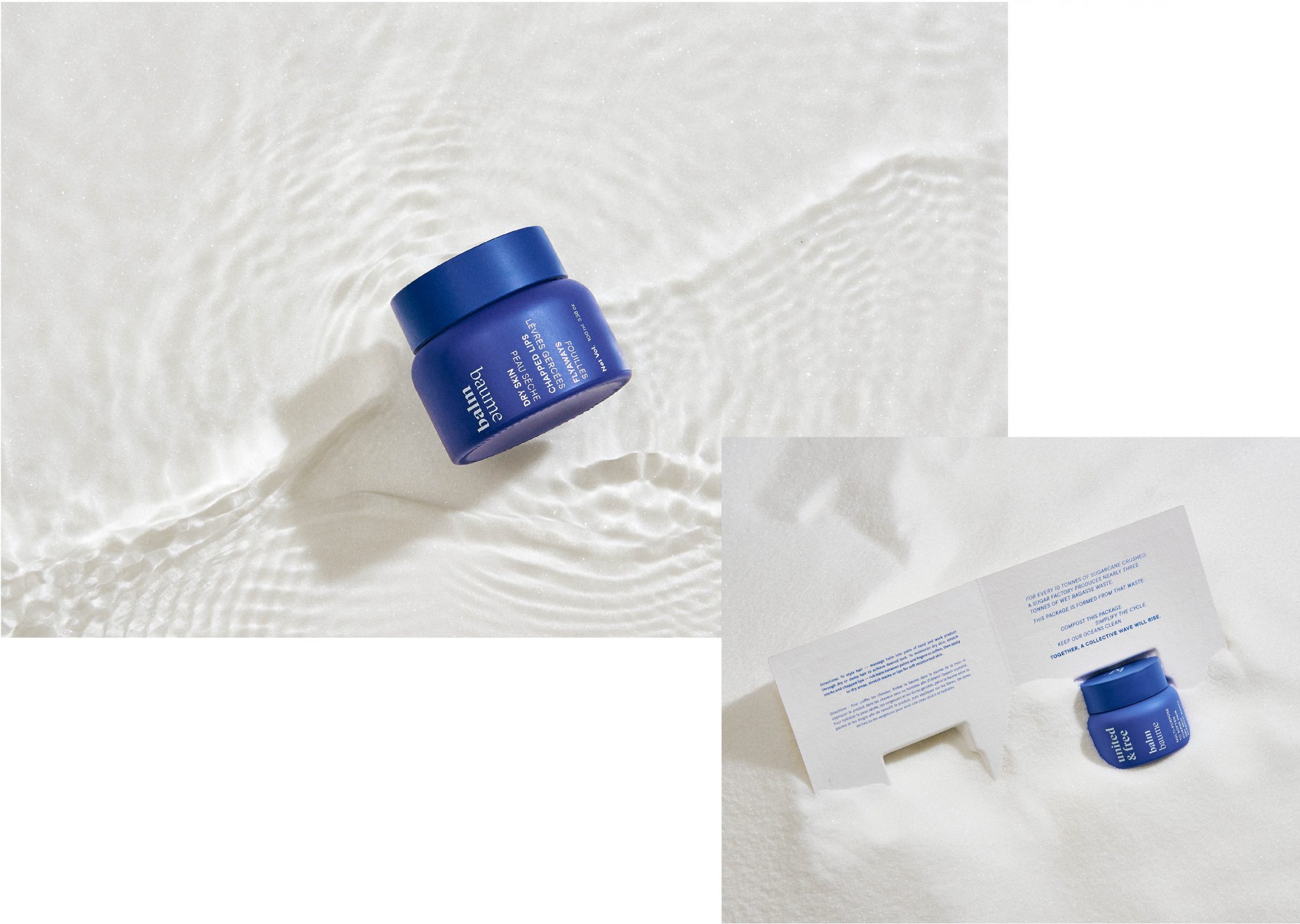 Waste inspired brand packaging — our climate positive design process involves countless hours of research to source materials which are created from the earth and can go back into the earth.
For every 10 tonnes of sugarcane crushed, a sugar factory produces nearly 3 tonnes of bagasse waste. Made from that waste stream, we created an outer shell to protect the balm and oil. The custom form of the outer packaging outlines the curvature of the vessel within, a metaphor for transparency that is foundational to United & Free's values. The FSC certified bagasse packaging can be composted after the package is opened, closing the loop. The bottle revealed inside is flooded in the brand's signature blue, representing the ocean — the lifeblood that sustains us all — is glass. It's 100% recyclable. The lid is 50% post-consumer recycled plastic.
The product strategy, offering multi-purpose products with three uses, further reduces packaging waste in the bathroom.
Packaging that reduces waste and looks beautiful in your bathroom.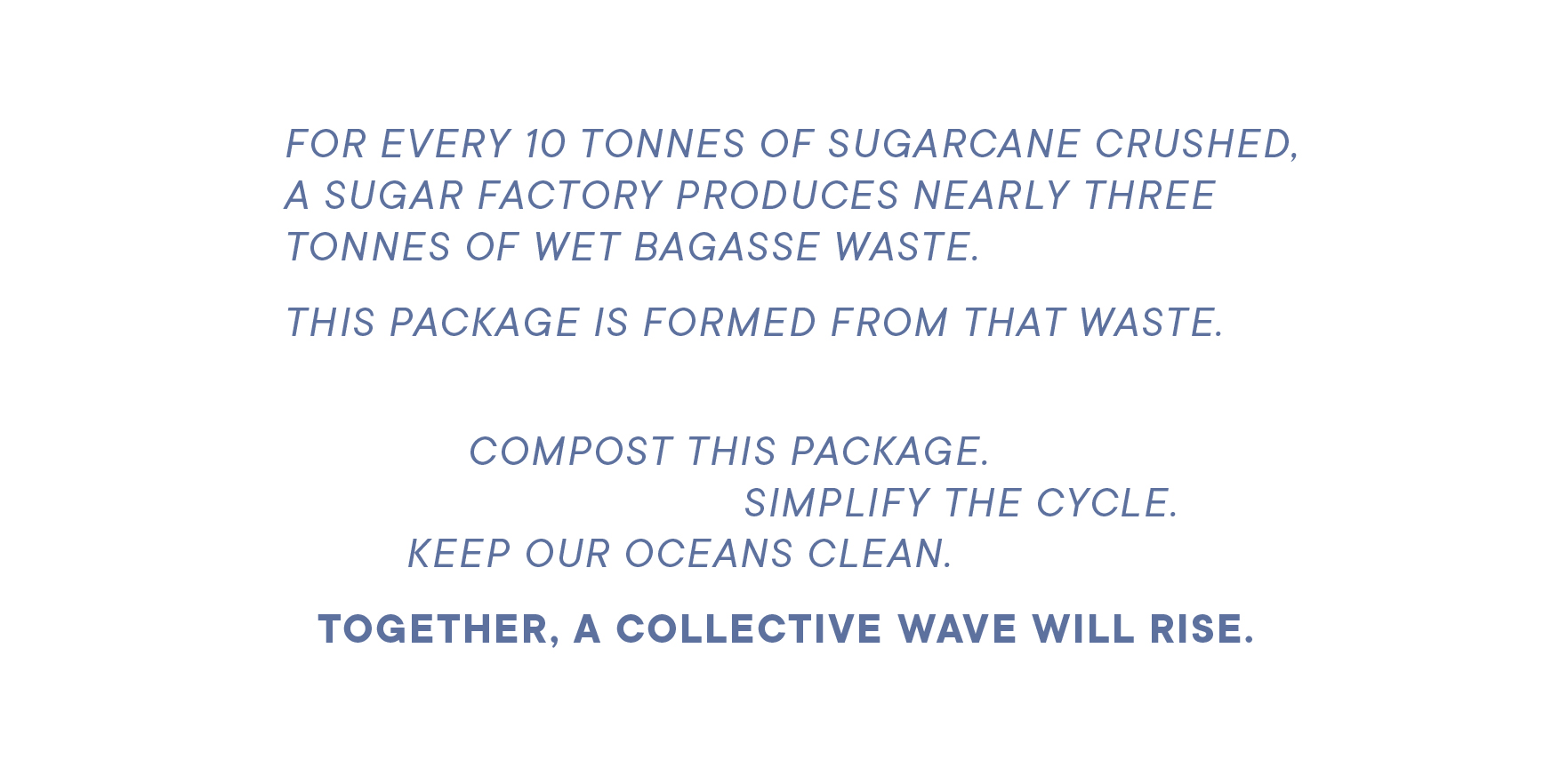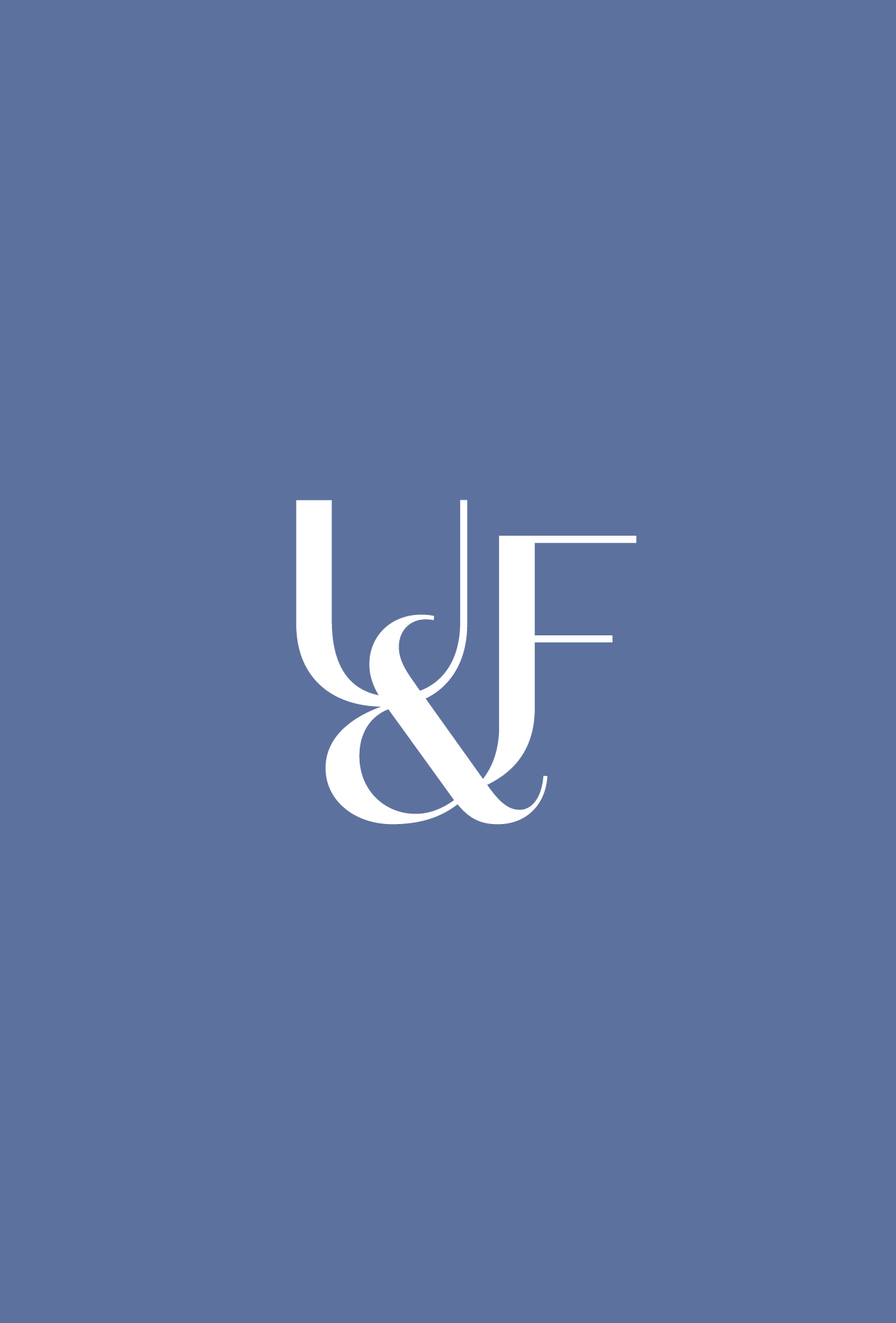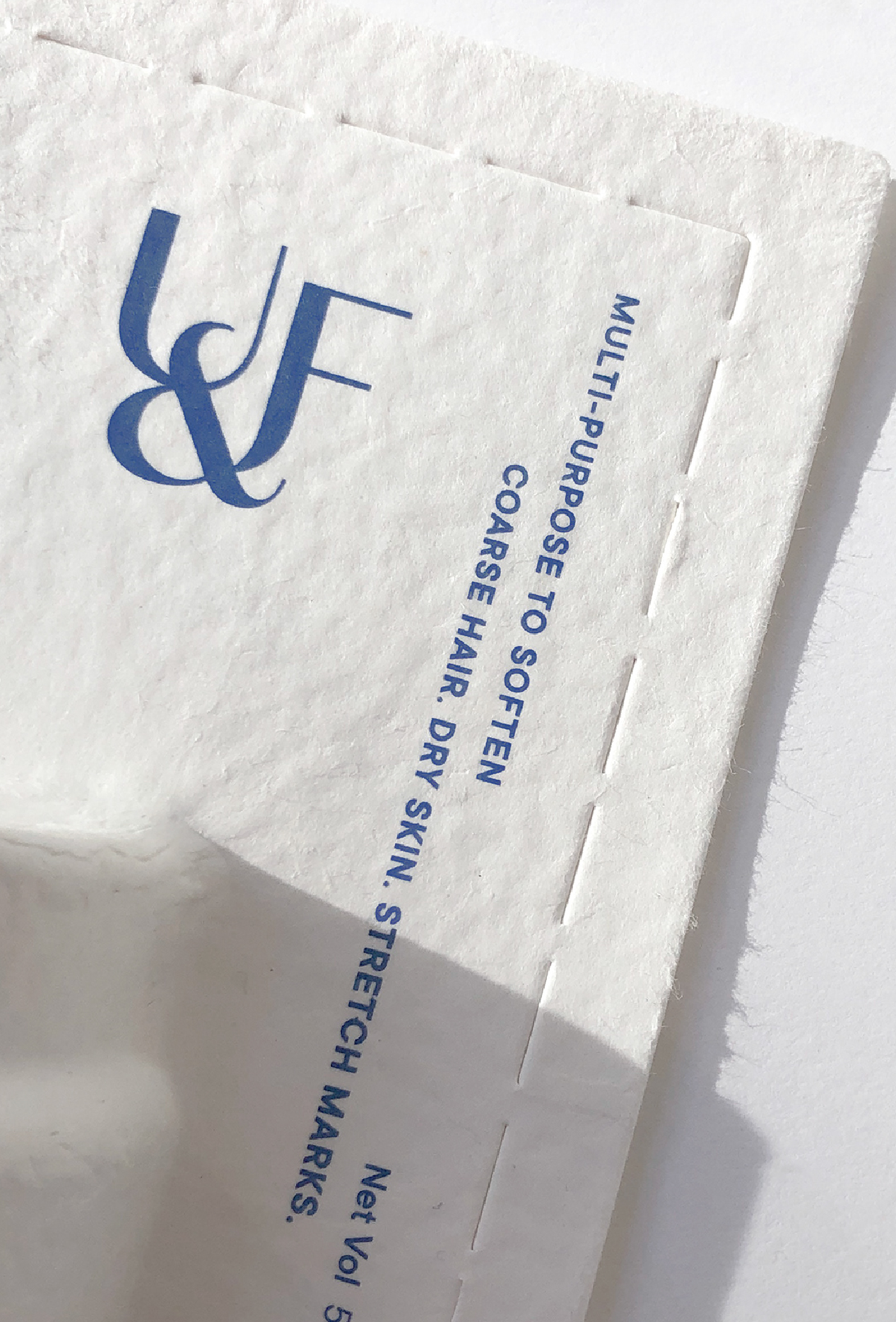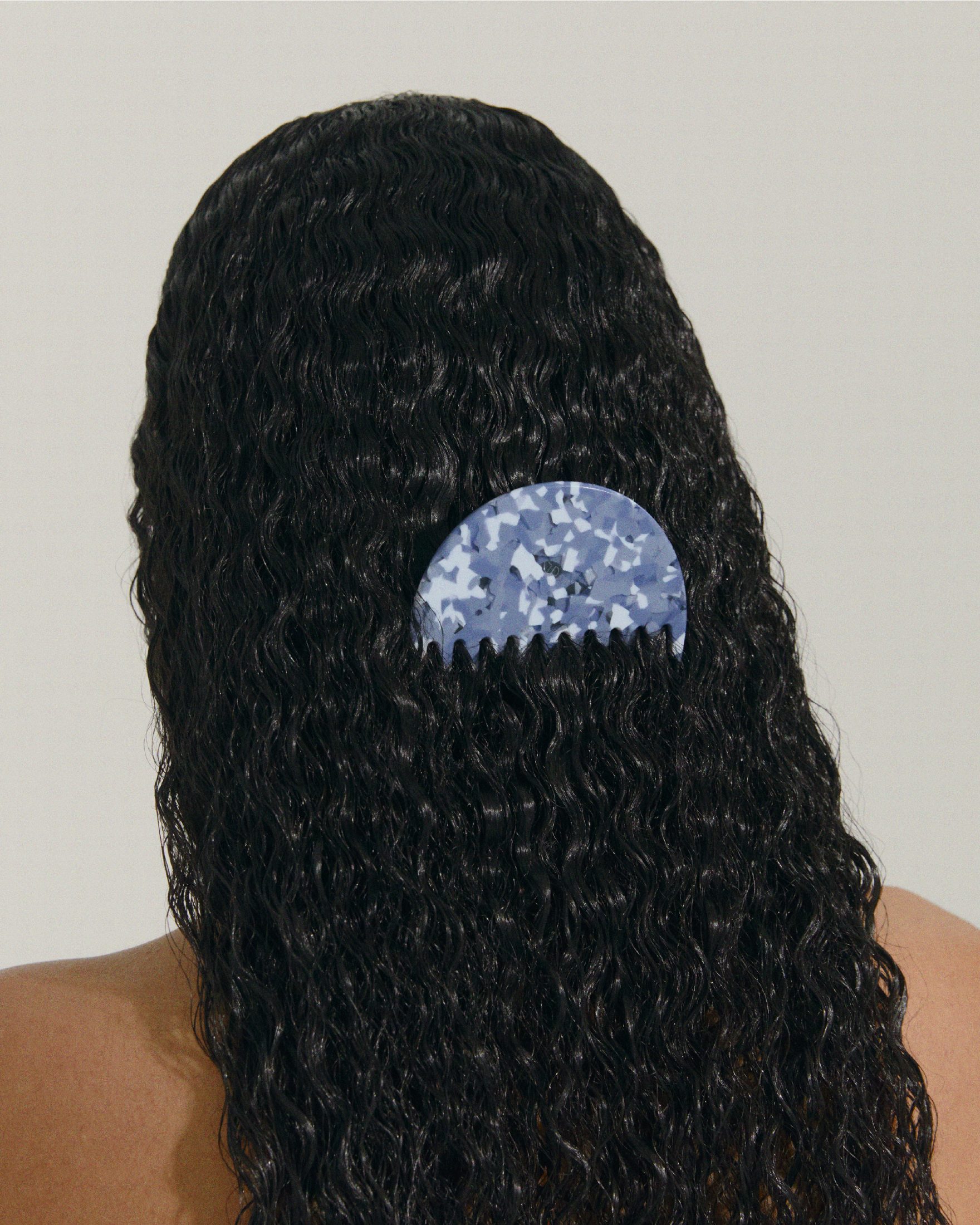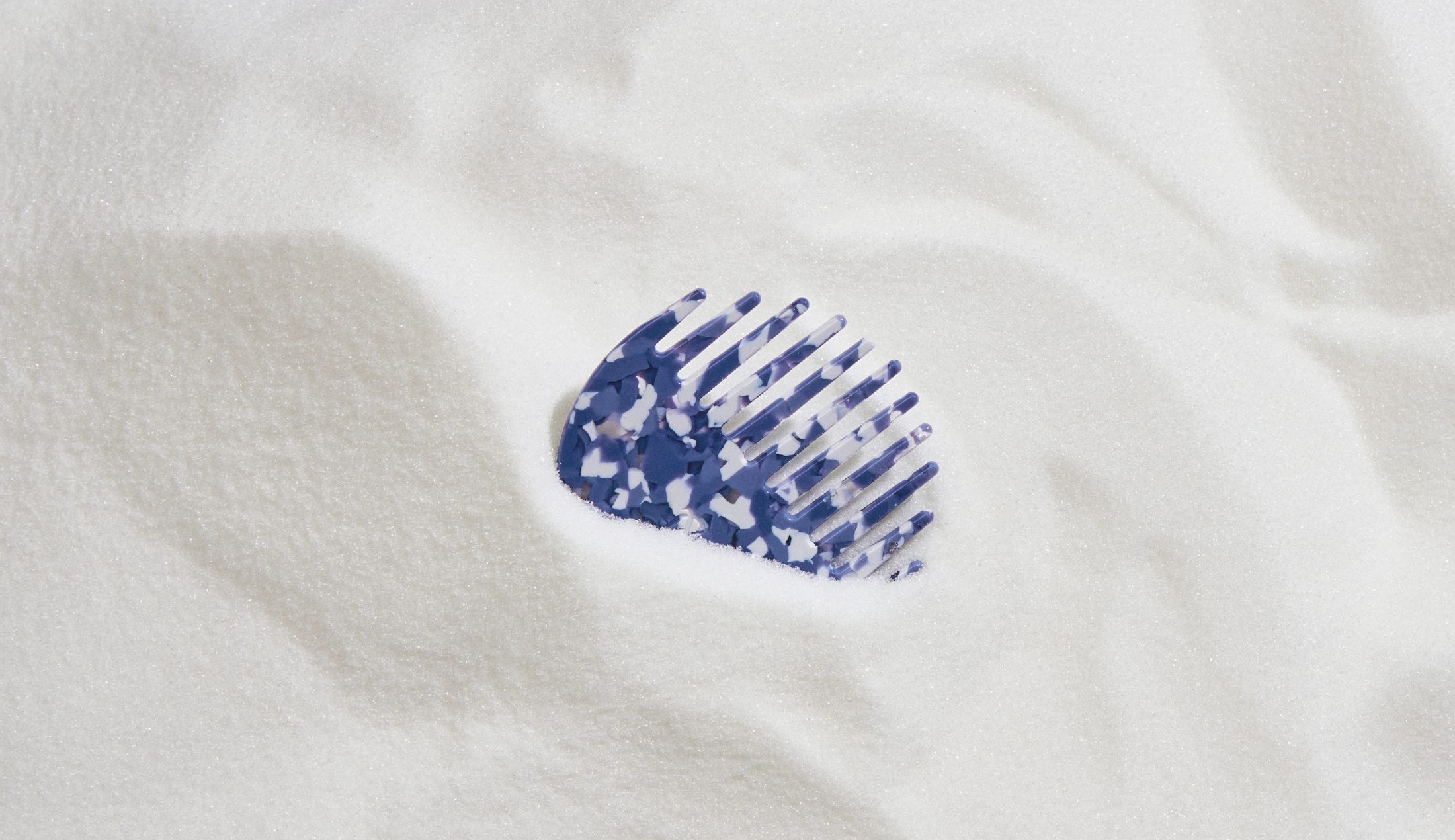 Closing the circle—plant cellulose combs made from wood pulp and acetic acid derived from vinegar. The blue flecked comb, debossed with the United & Free monogram, will biodegrade under the correct conditions.
The comb is packed in an FSC-certified 100% recycled paper stock pouch with blind debossed details. We created a custom dieline with a curved flap that echoes the shape of the comb held within. The pouch can be used to store the comb, or easily recycled in regular recycling streams.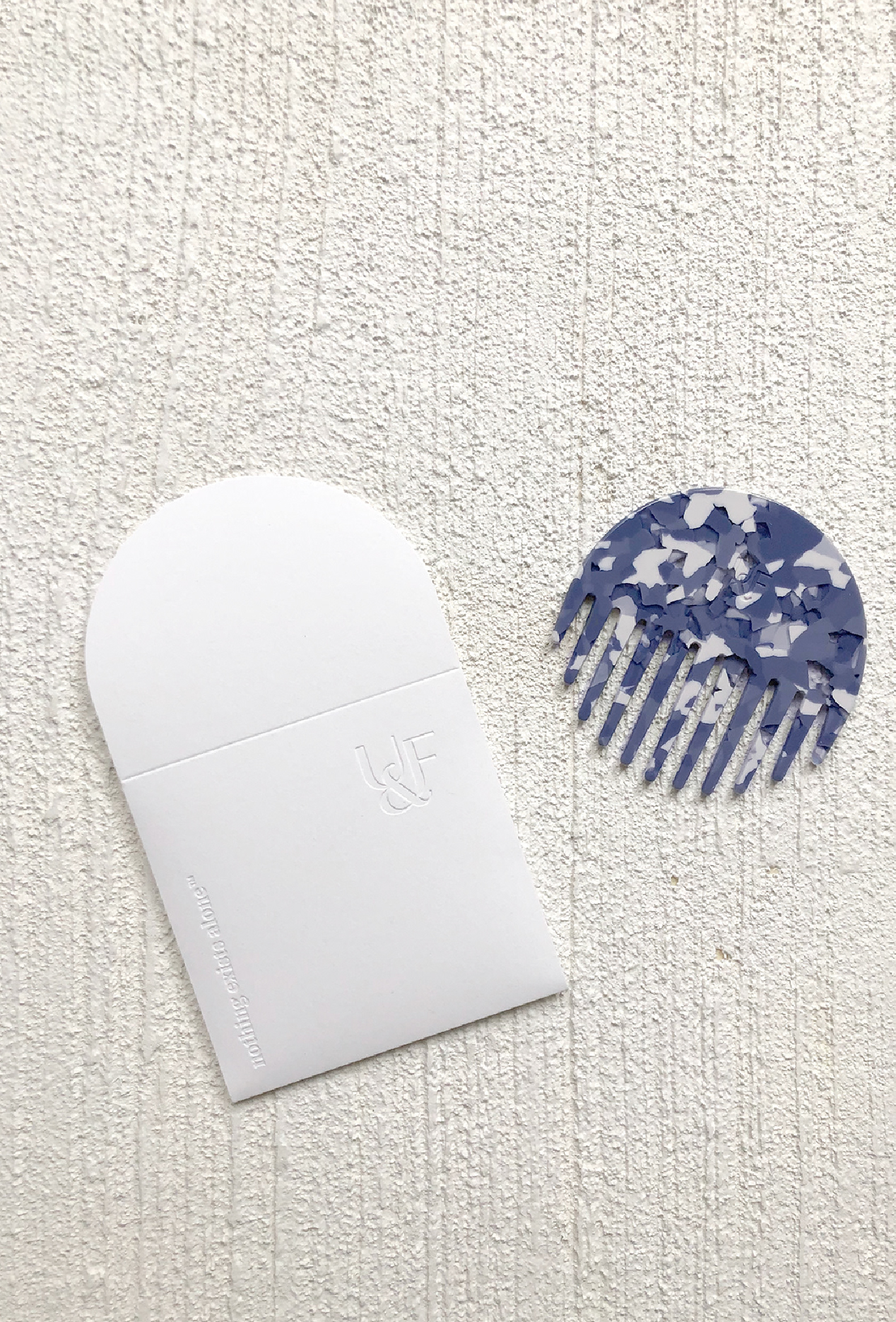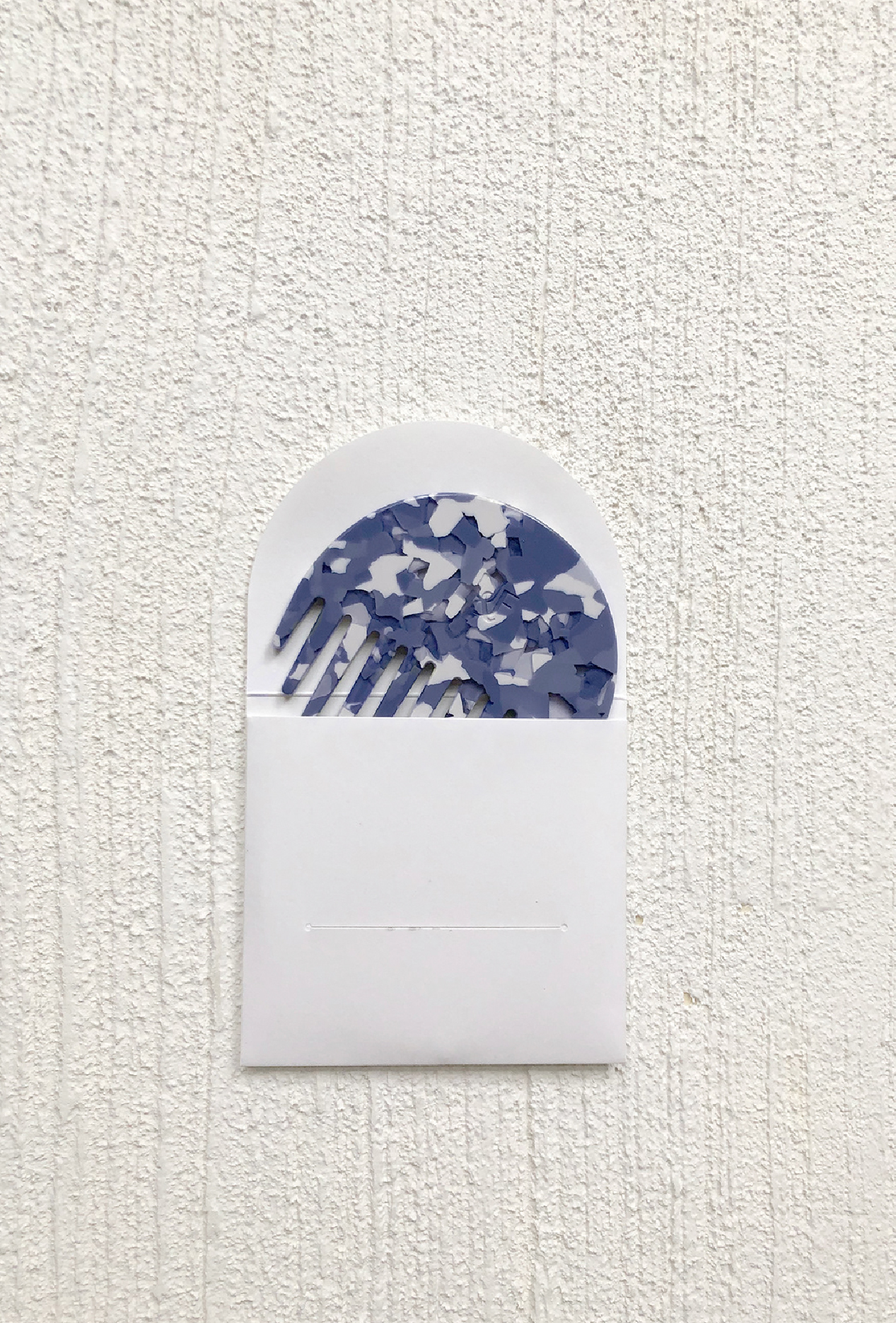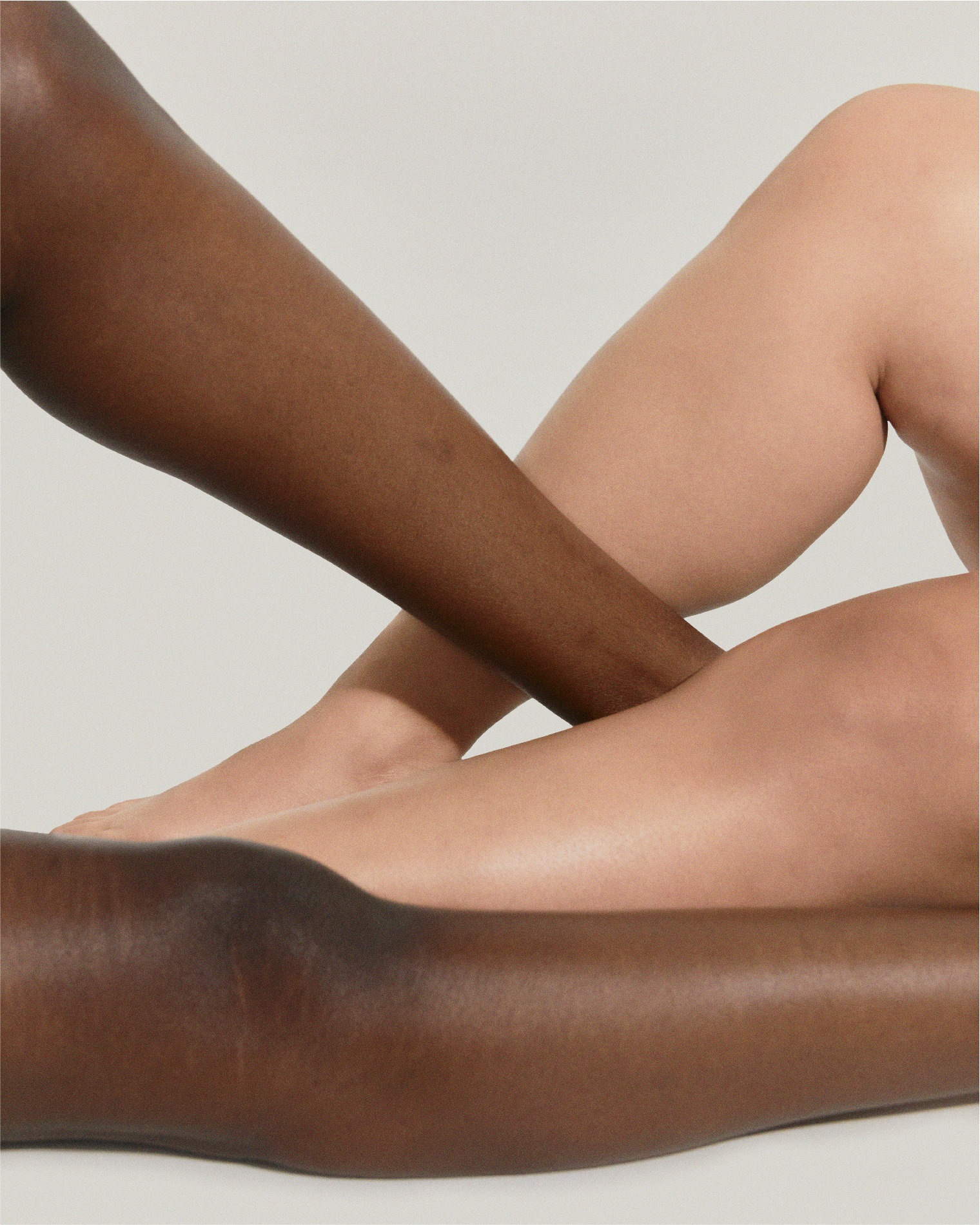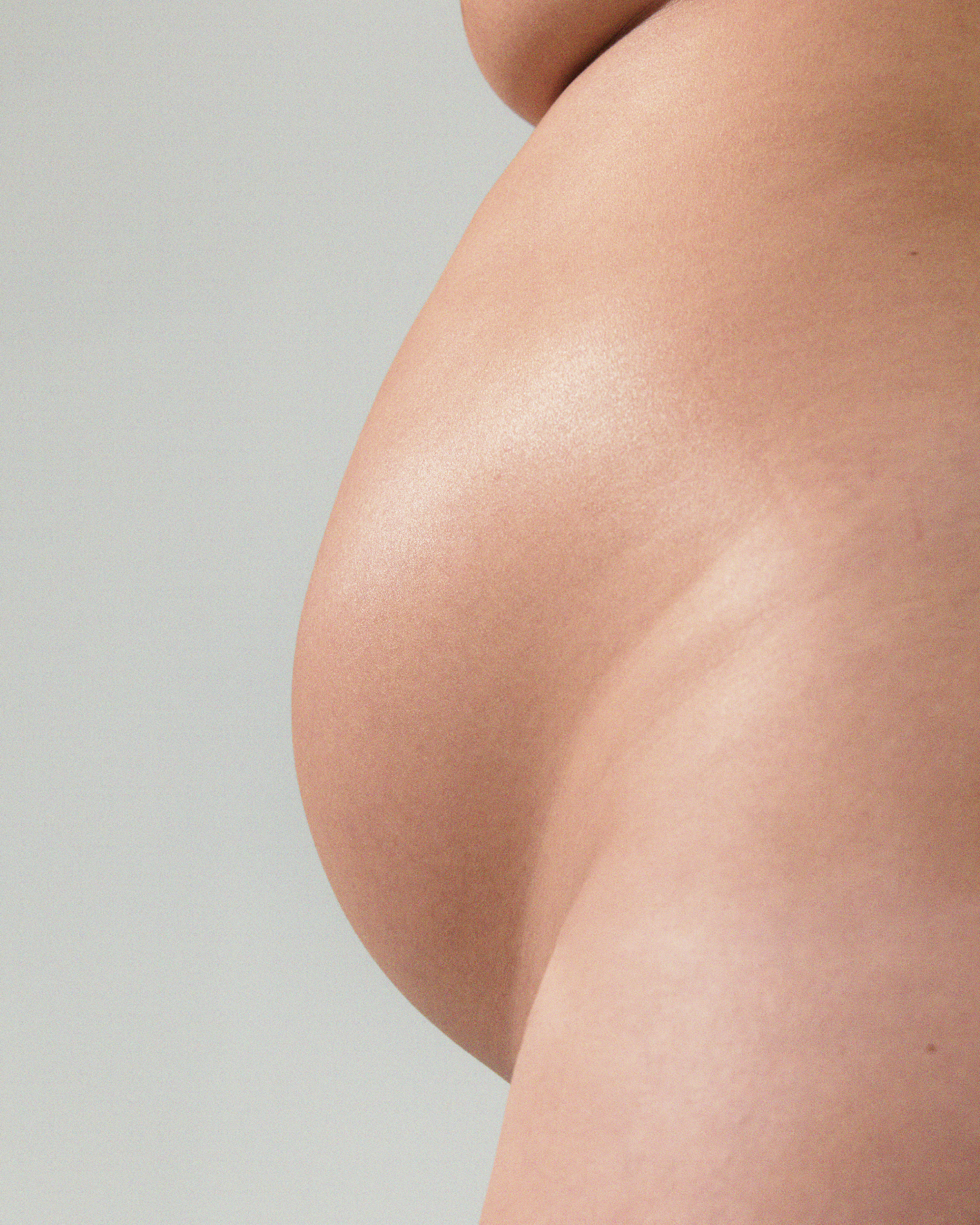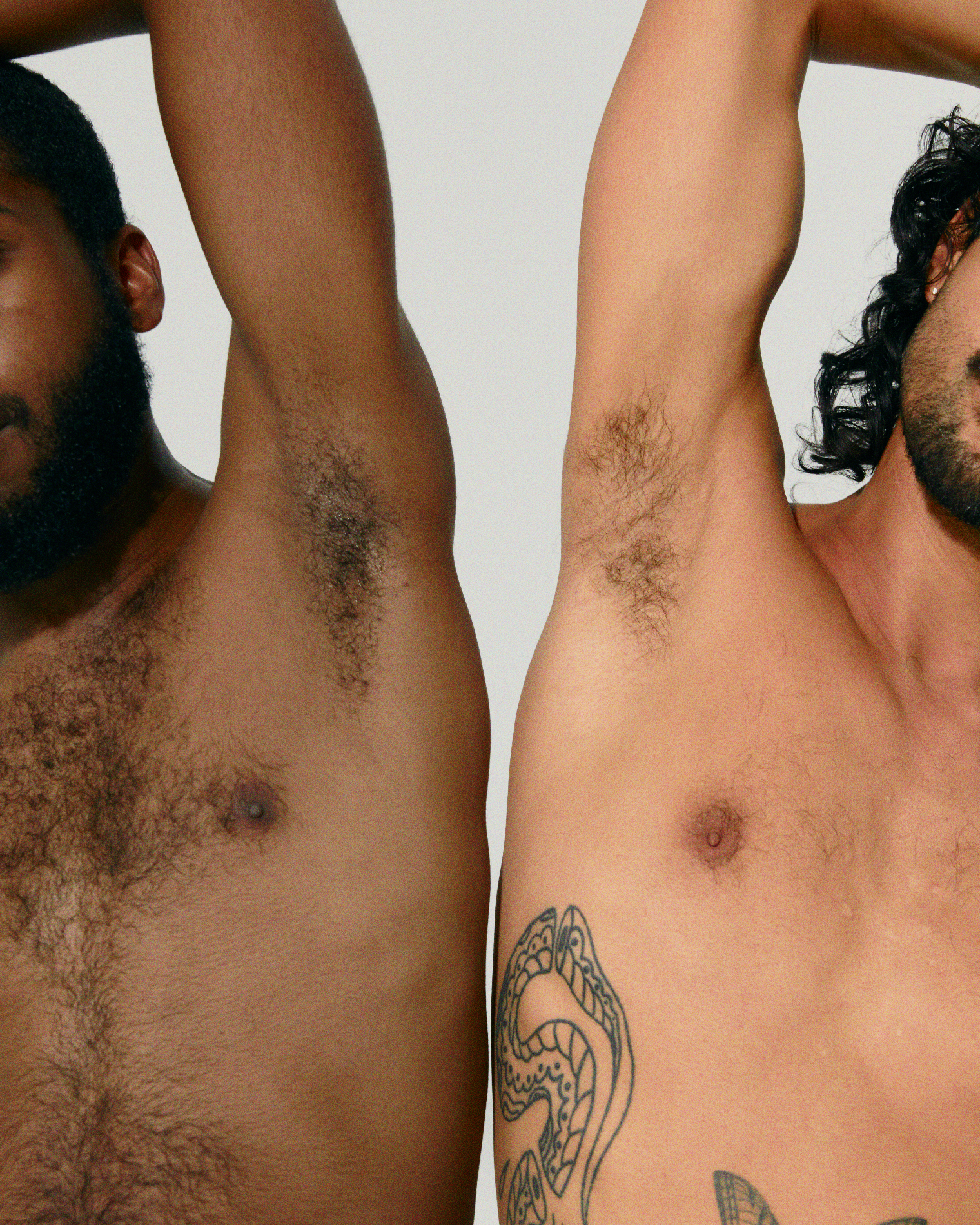 We envision a future where we don't need to choose between our body's needs and the Earth's needs.
⁠
The United & Free brand is built on the idea that to make change you must first be change. You must self explore and self educate to grow. Then, once free from what holds you back, united with your values and action, you are in a position to unite fully with others, to support them in their journey of growth. Together, eyes open, looking forward to the greater change that humanity calls upon us now.

This is the Super Future.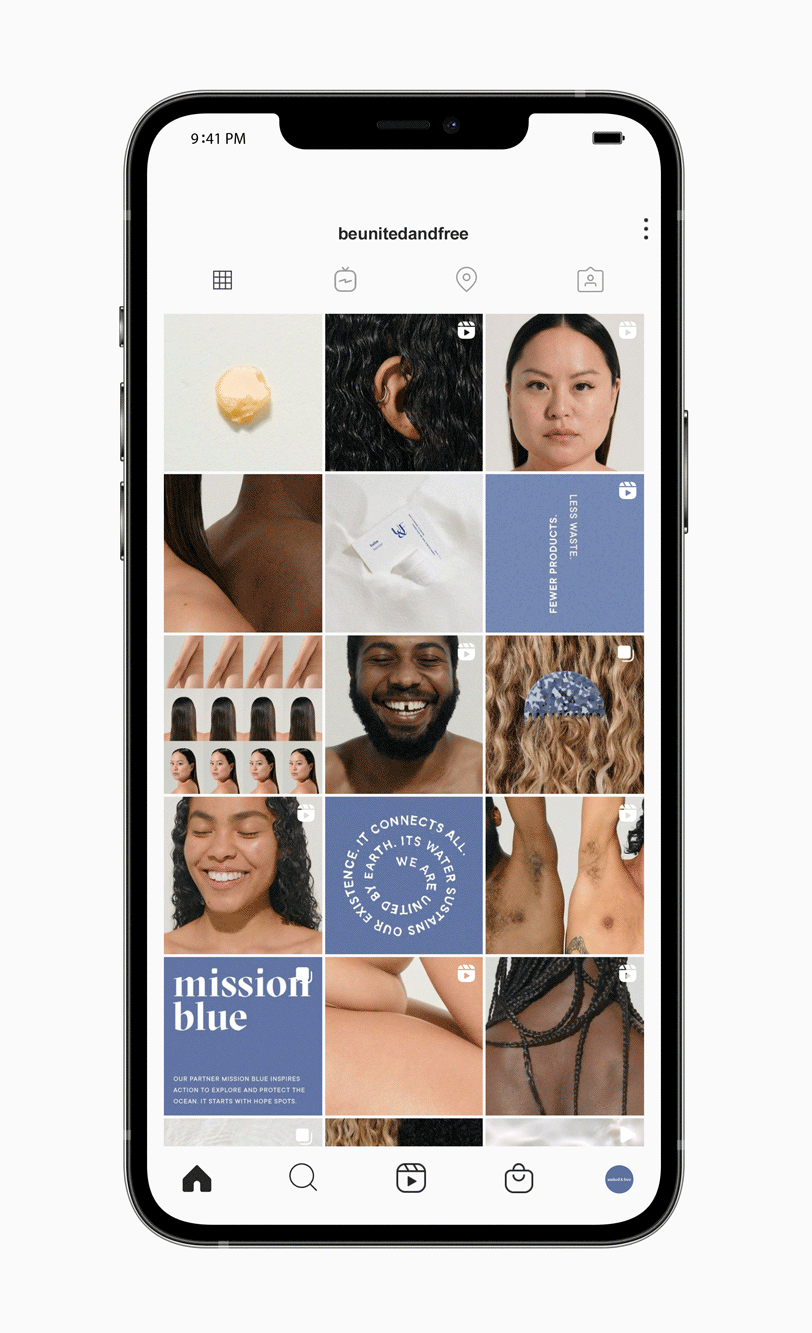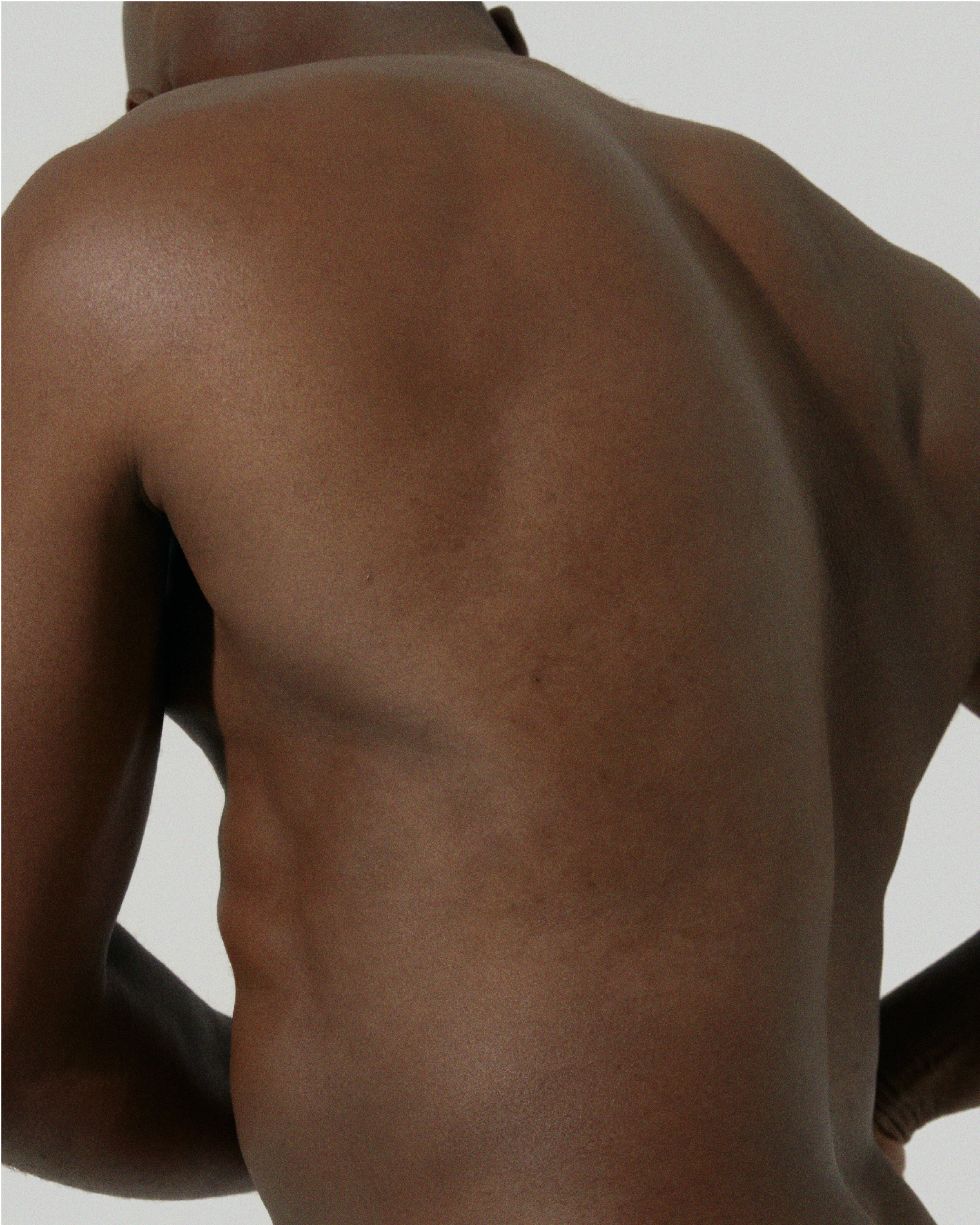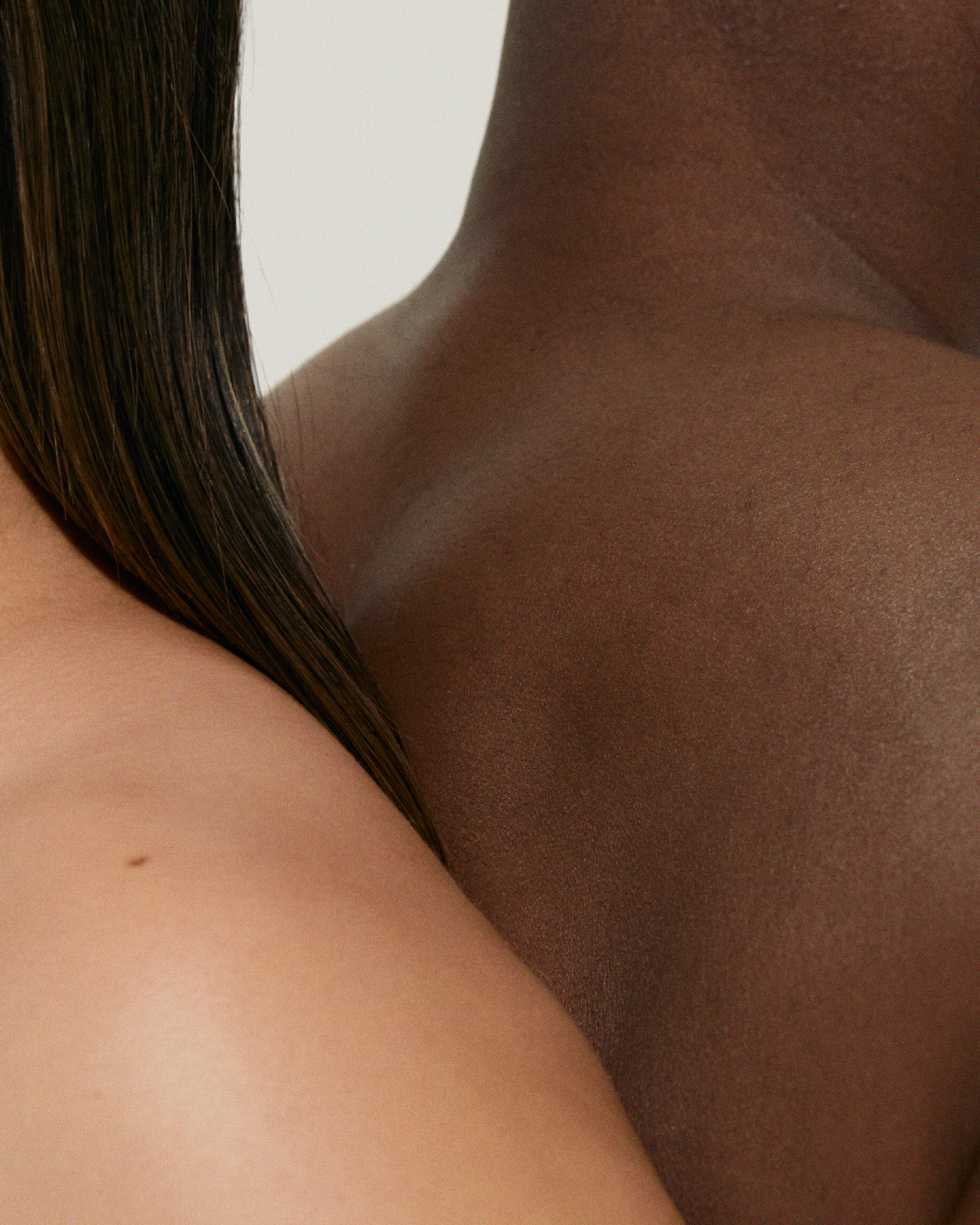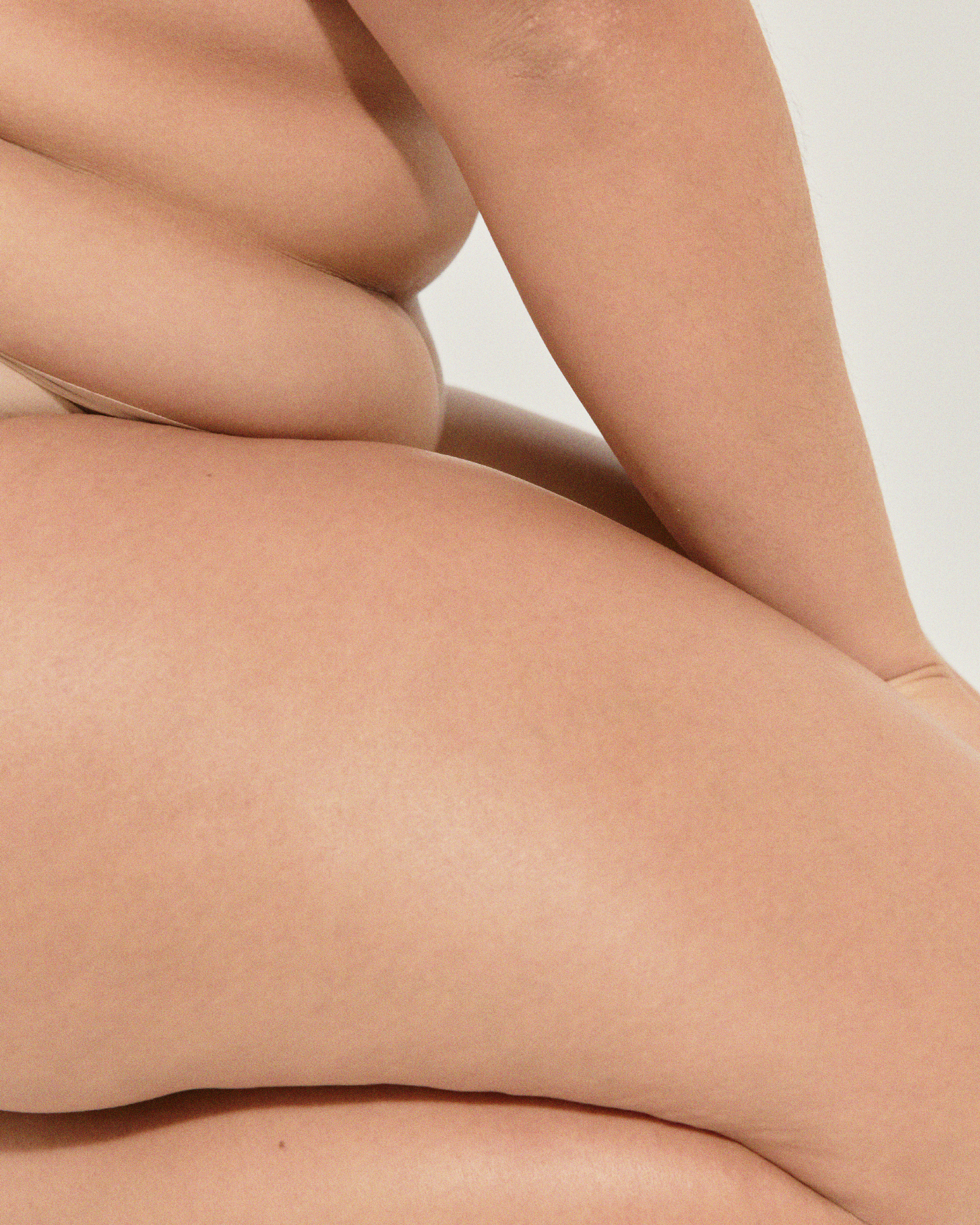 The study of human and land. Nothing exists alone—earth connects all. We exist together. Thrive together.

This is a journey united. It includes us all. It is imperfect, but vital. We envision an inclusive world — where expression thrives. Where humans and Earth coexist in unity. This is a mission for a healthier home. This is care for all bodies. You are welcome here.