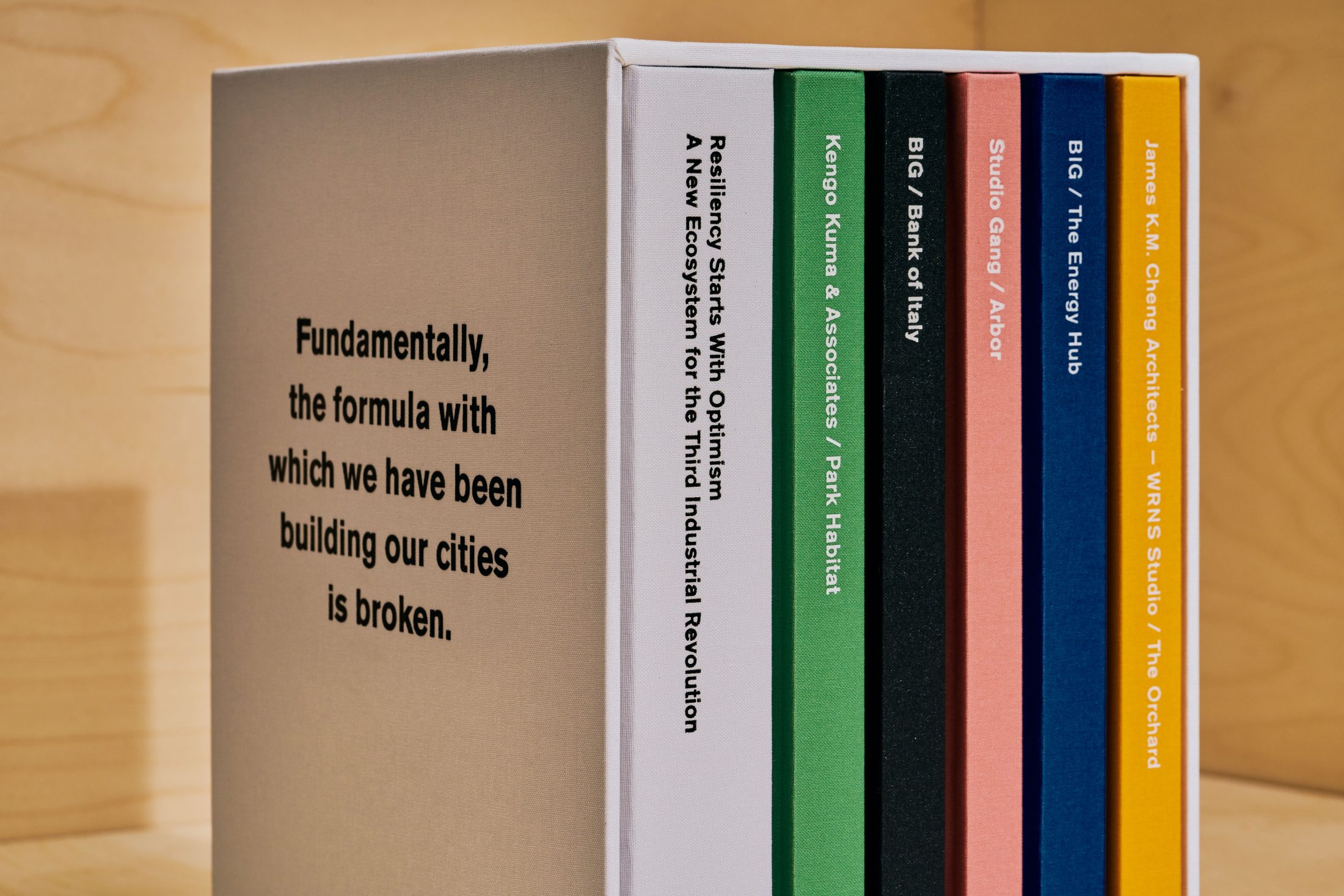 Each book in this limited edition set represents the unique perspective of an internationally acclaimed architect for the San Jose sustainability renewal initiative. Custom printed linen covers and the individually unique layout design of each book expresses not only the innovative architecture but the spirit and harmony created by its respect for nature. The collection is an anthology of beauty and purpose in design.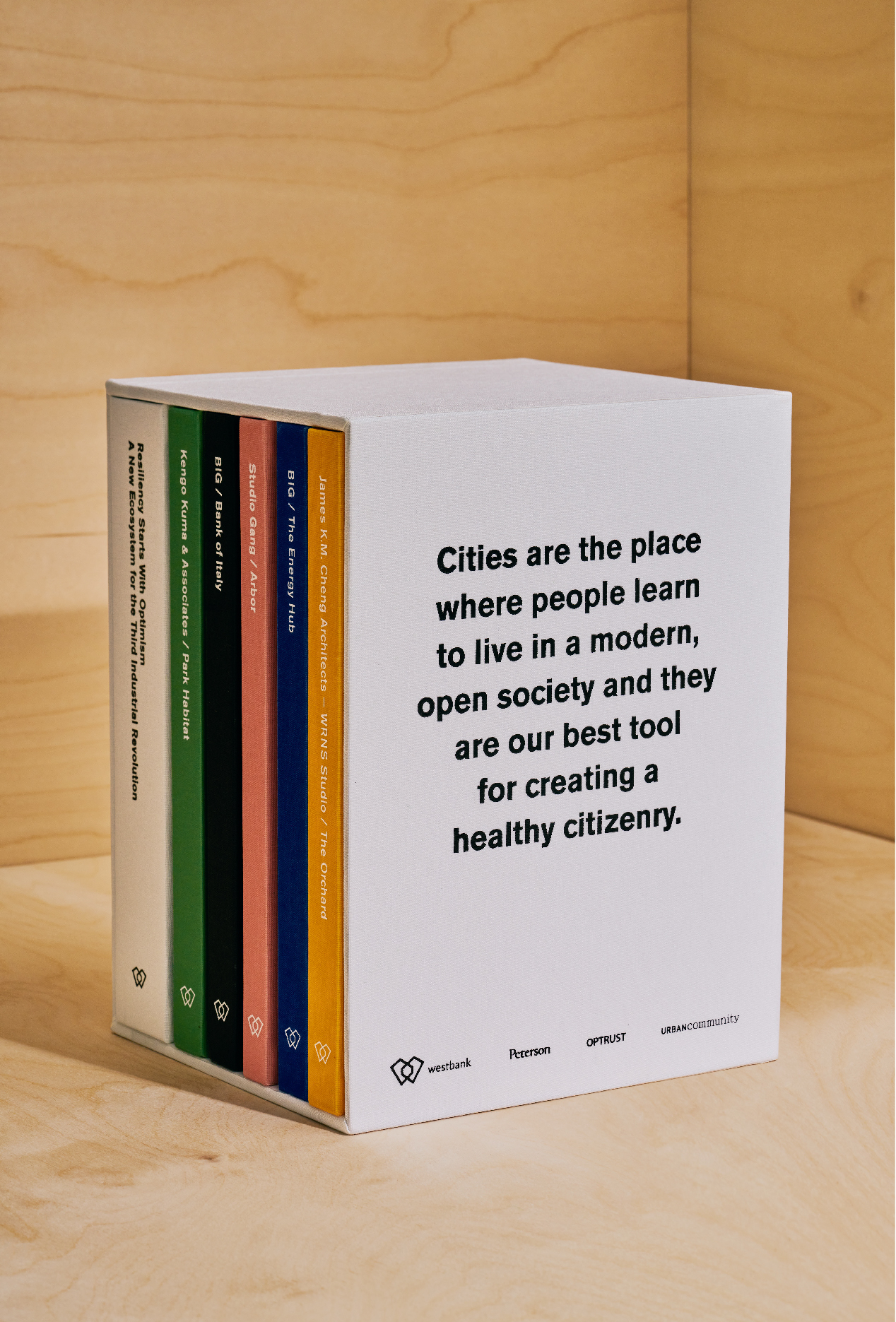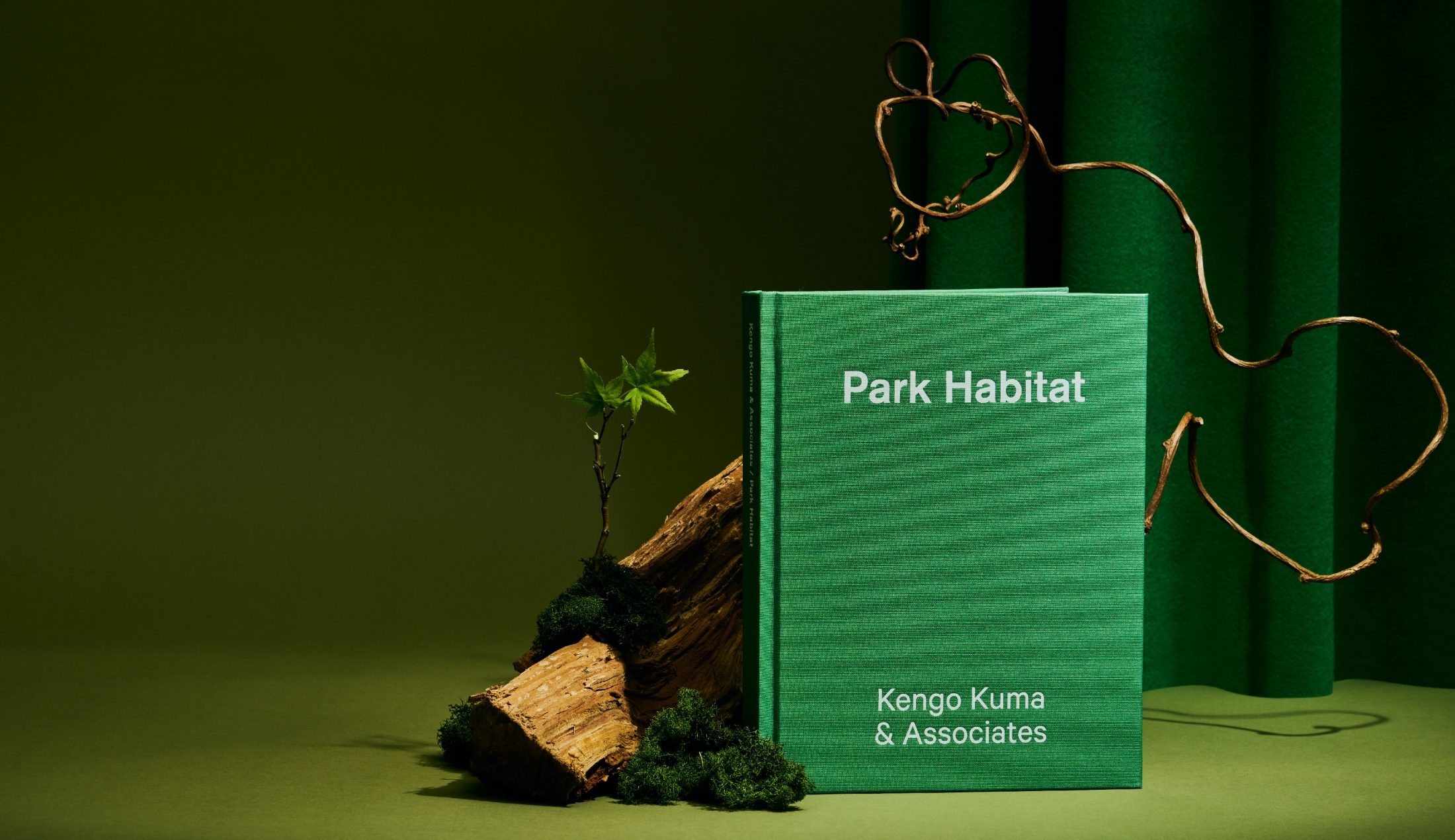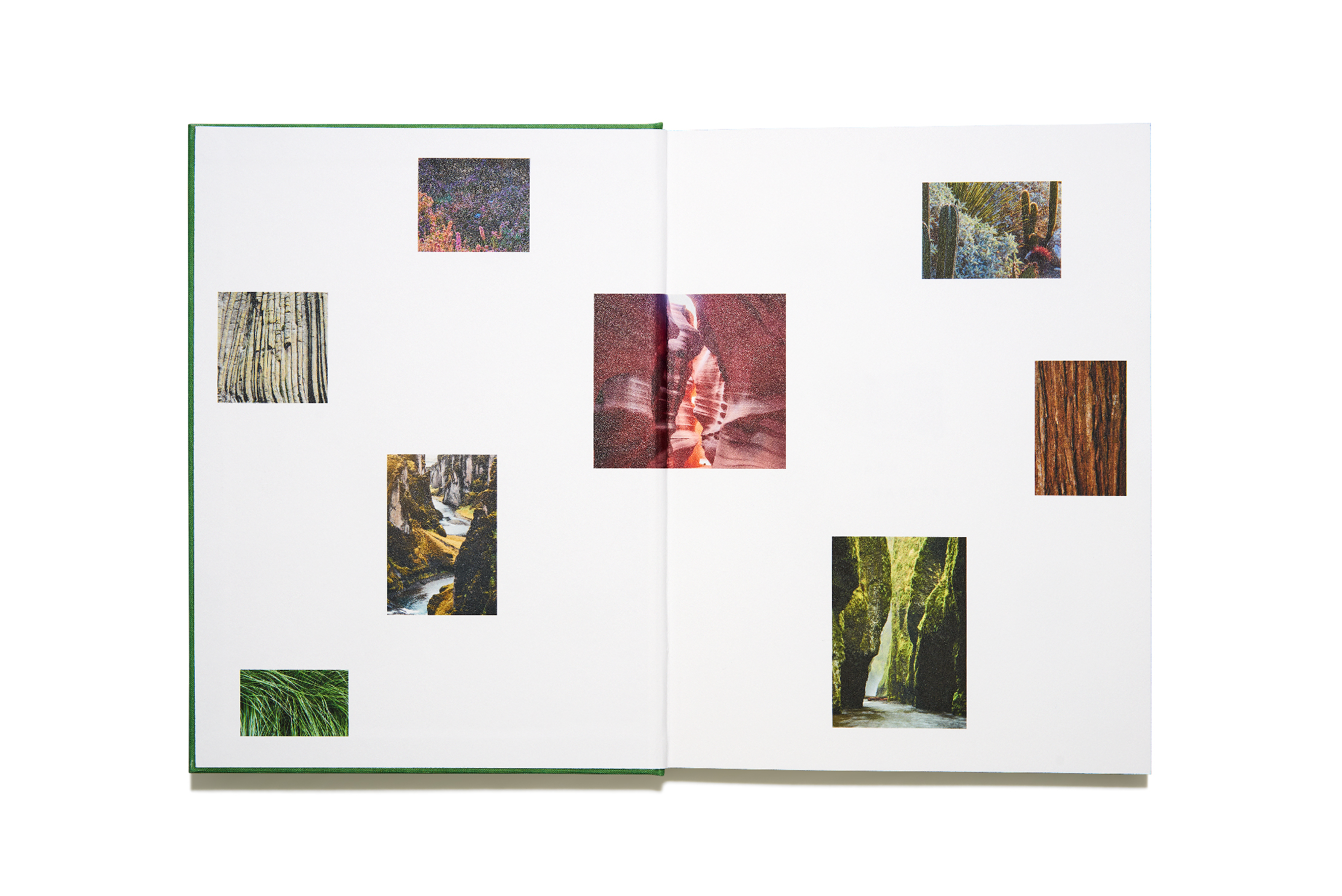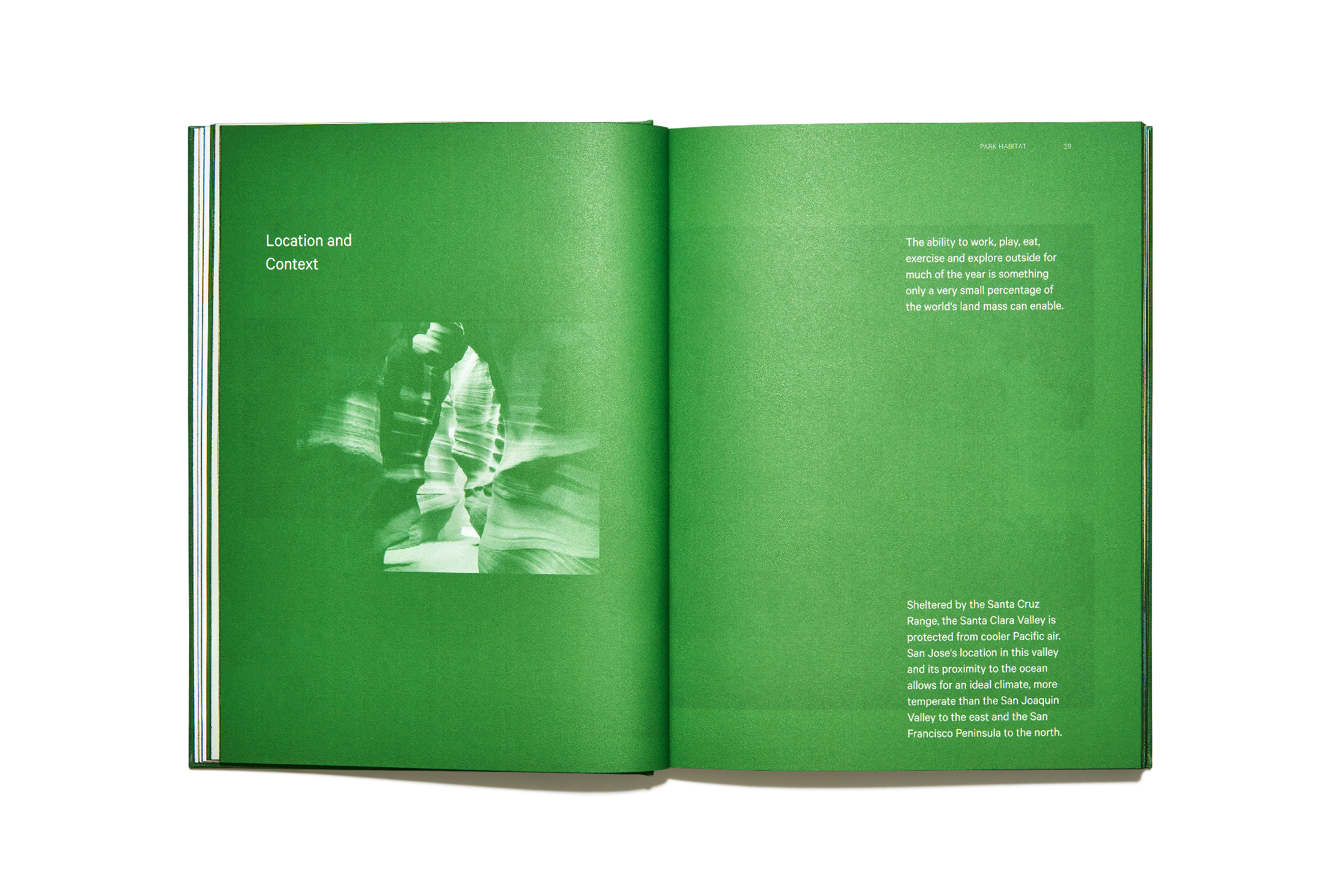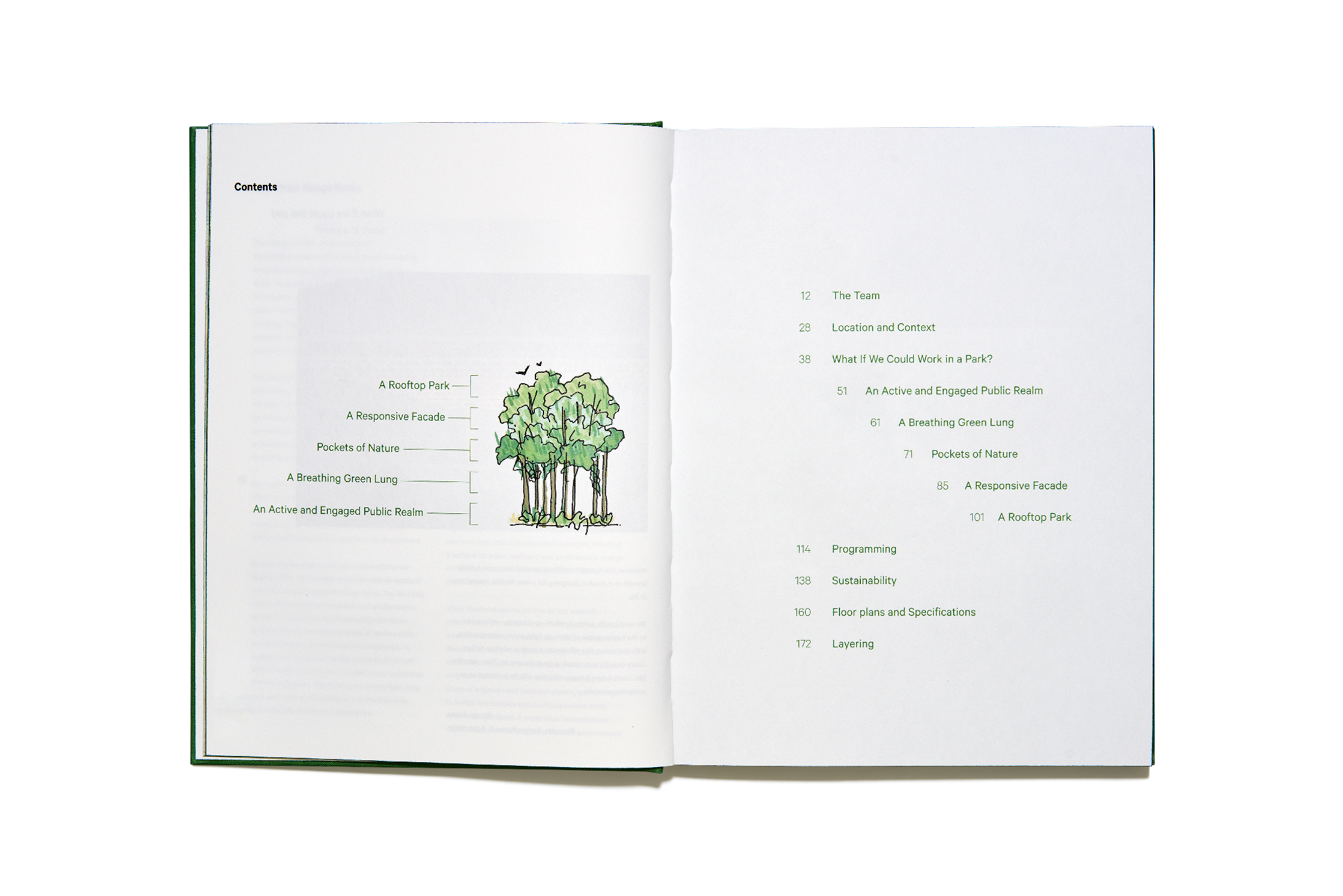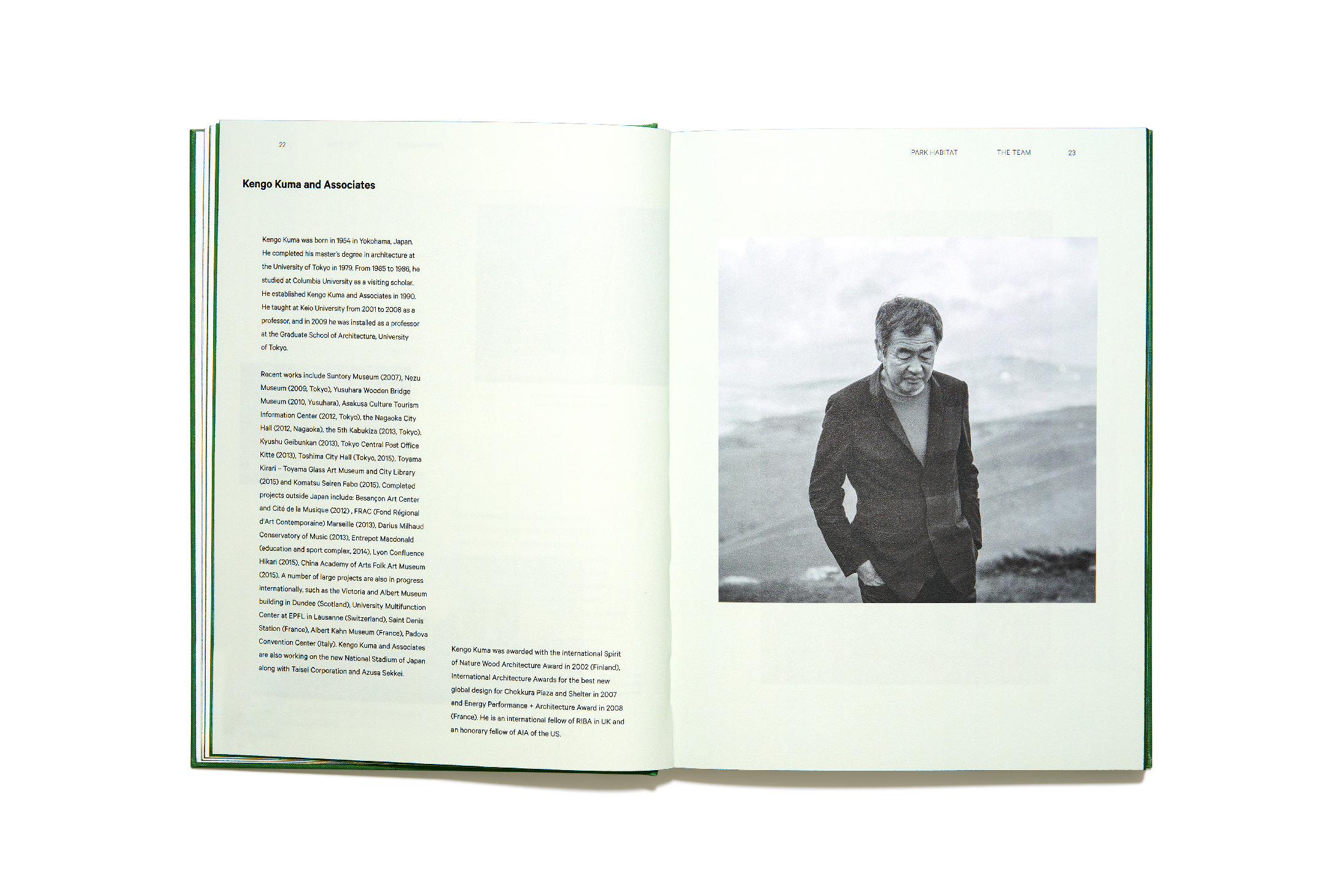 This is the founding vision for Park Habitat, a commercial building designed by world-renowned Kengo Kuma, that integrates the beauty and serenity of nature.
At the heart of Park Habitat is a "green lung," an open space that travels from the ground floor to the top of the building, inviting light and air to permeate the structure.
A pull-out feature inside the book mirrors this functionality, showcasing the architectural feature and serving as a metaphor for the "green lung."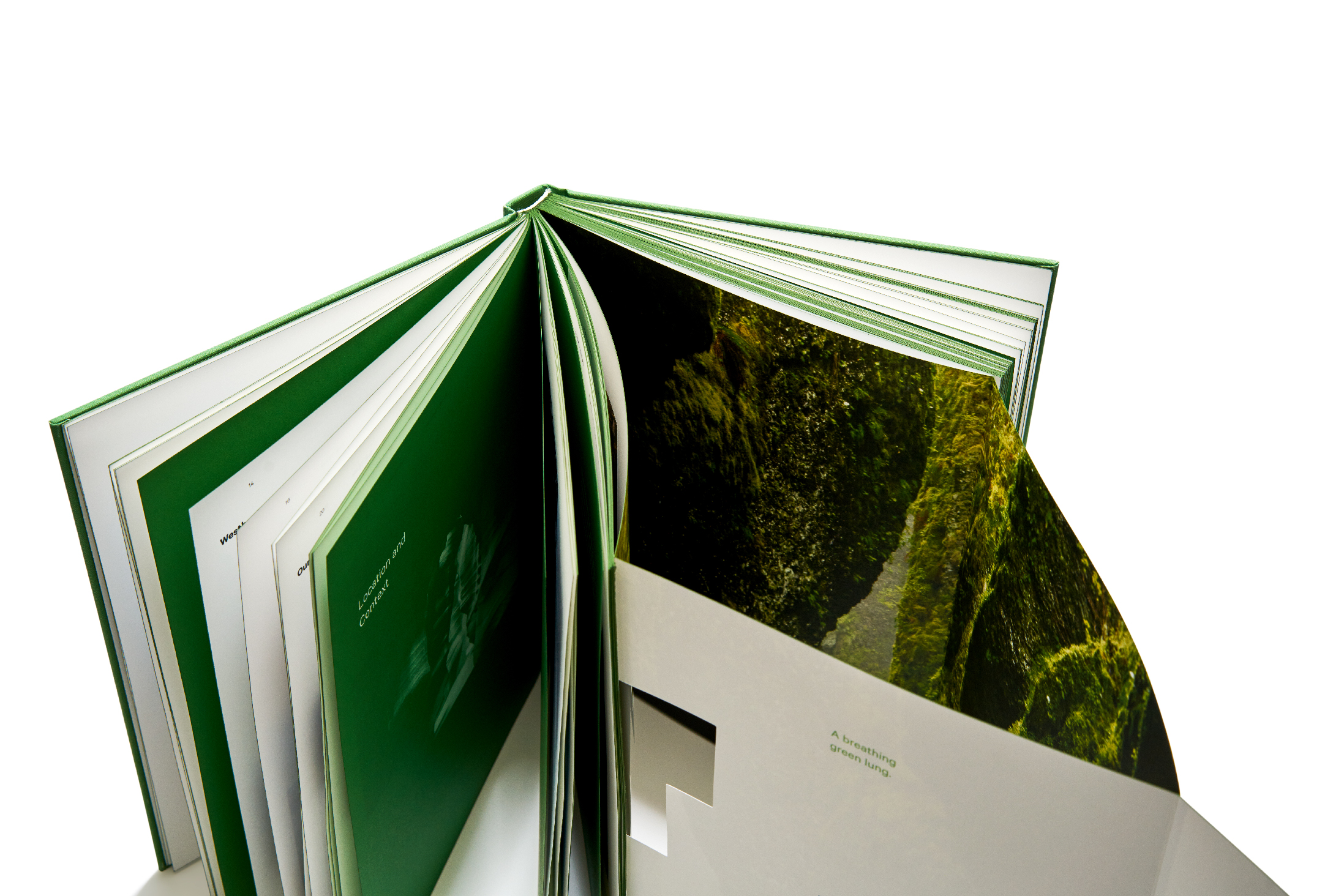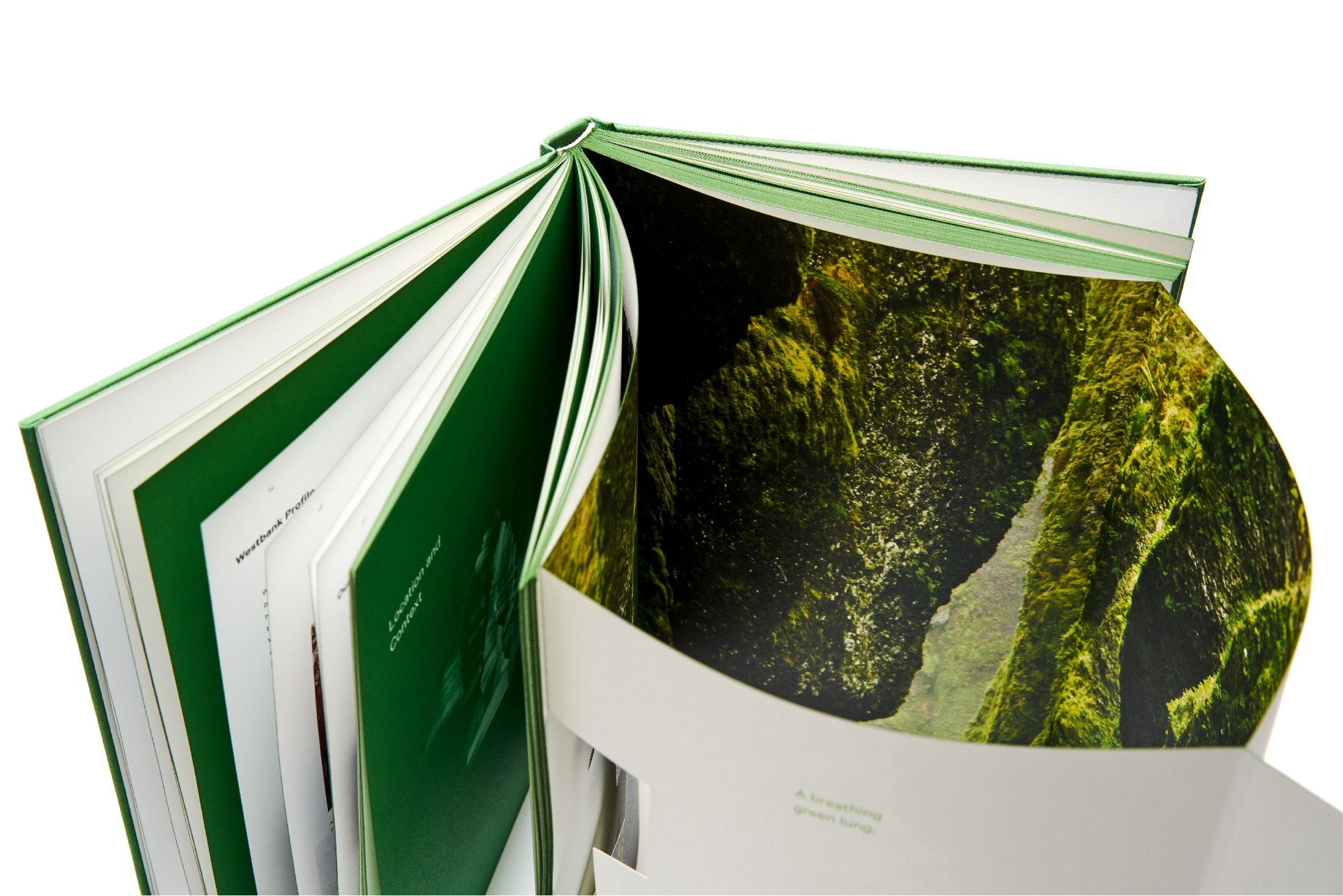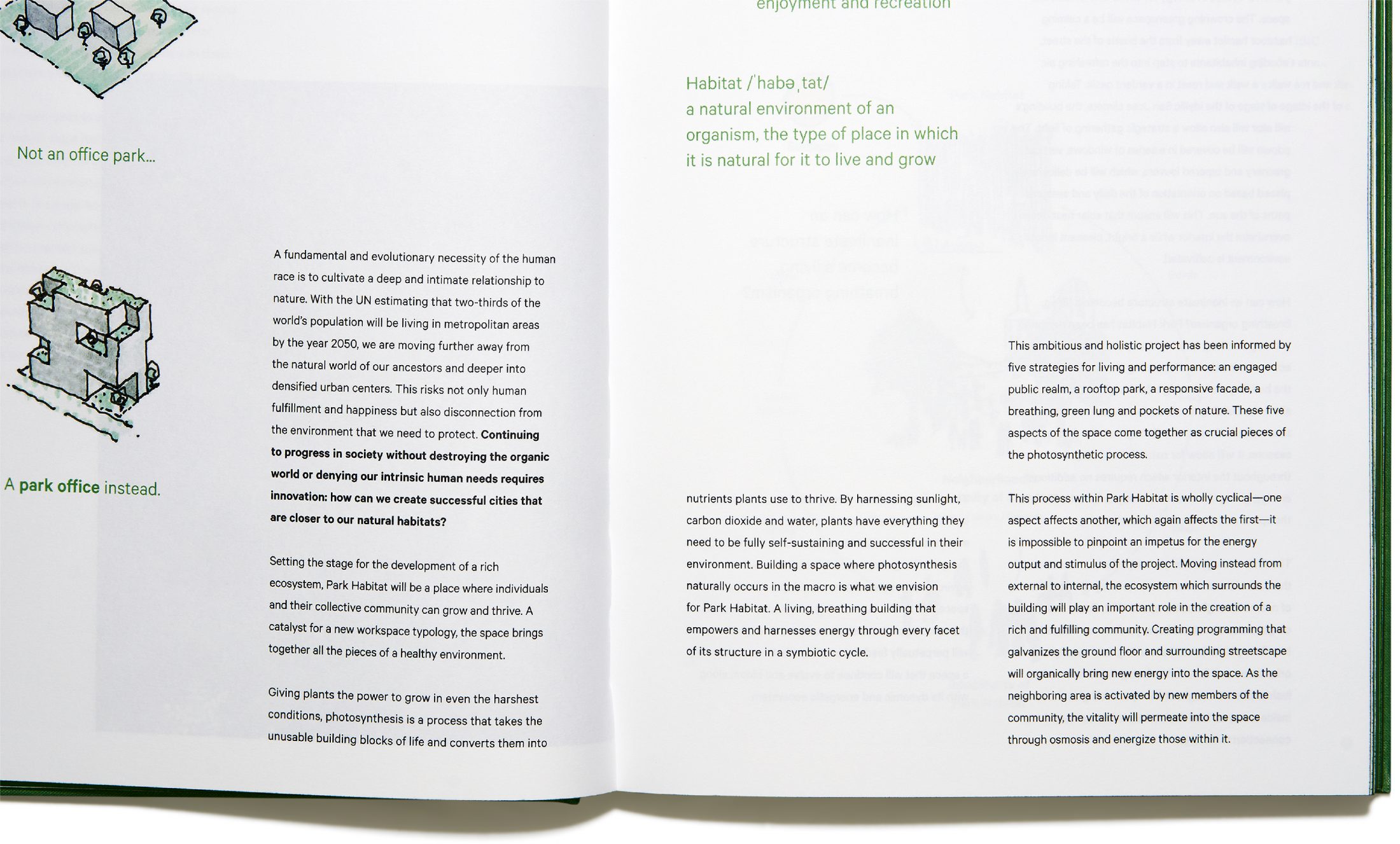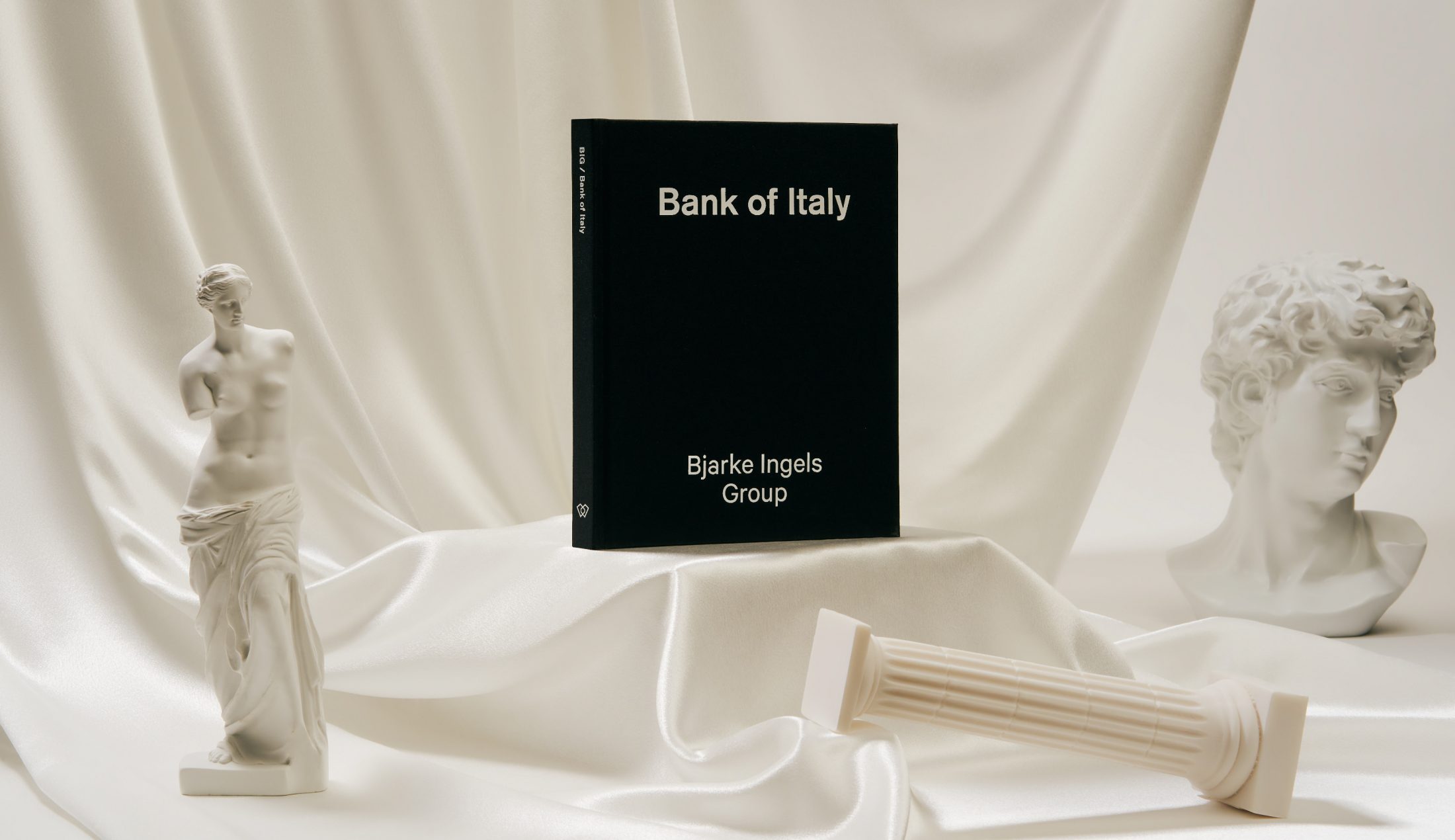 "This historic building is part of the record of our past, and in looking to the past, we can often see the way forward."

—Ian Gillespie, Westbank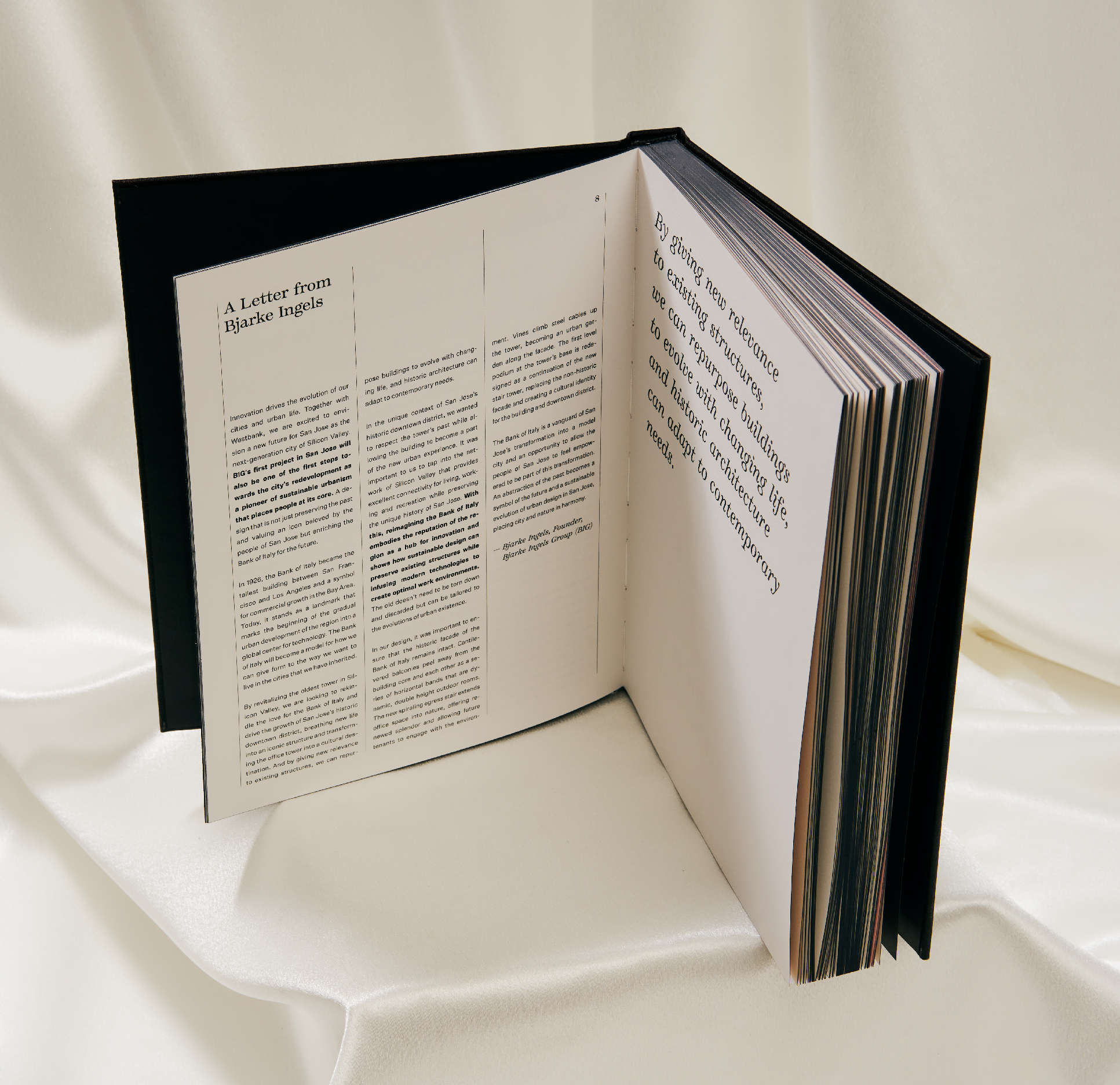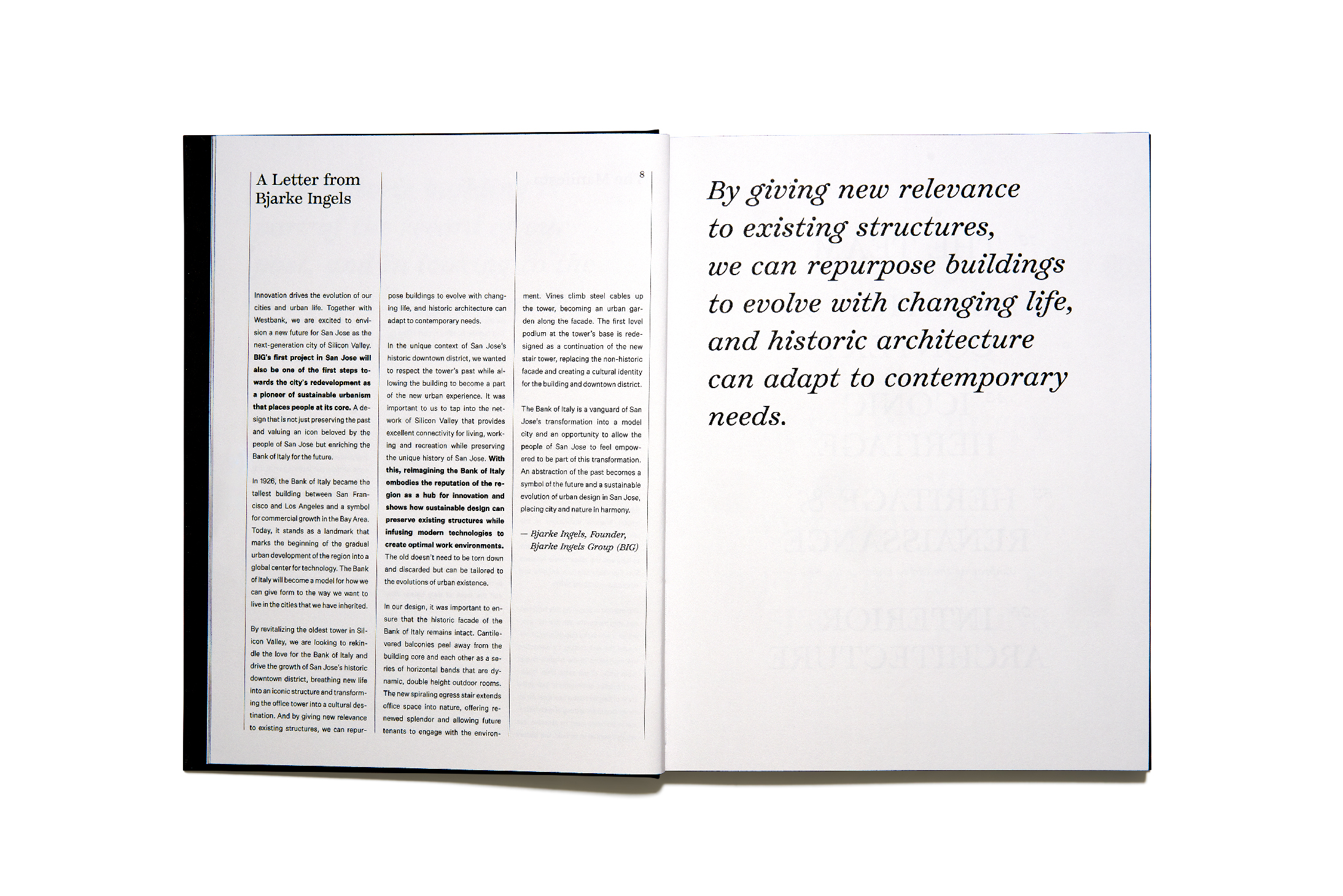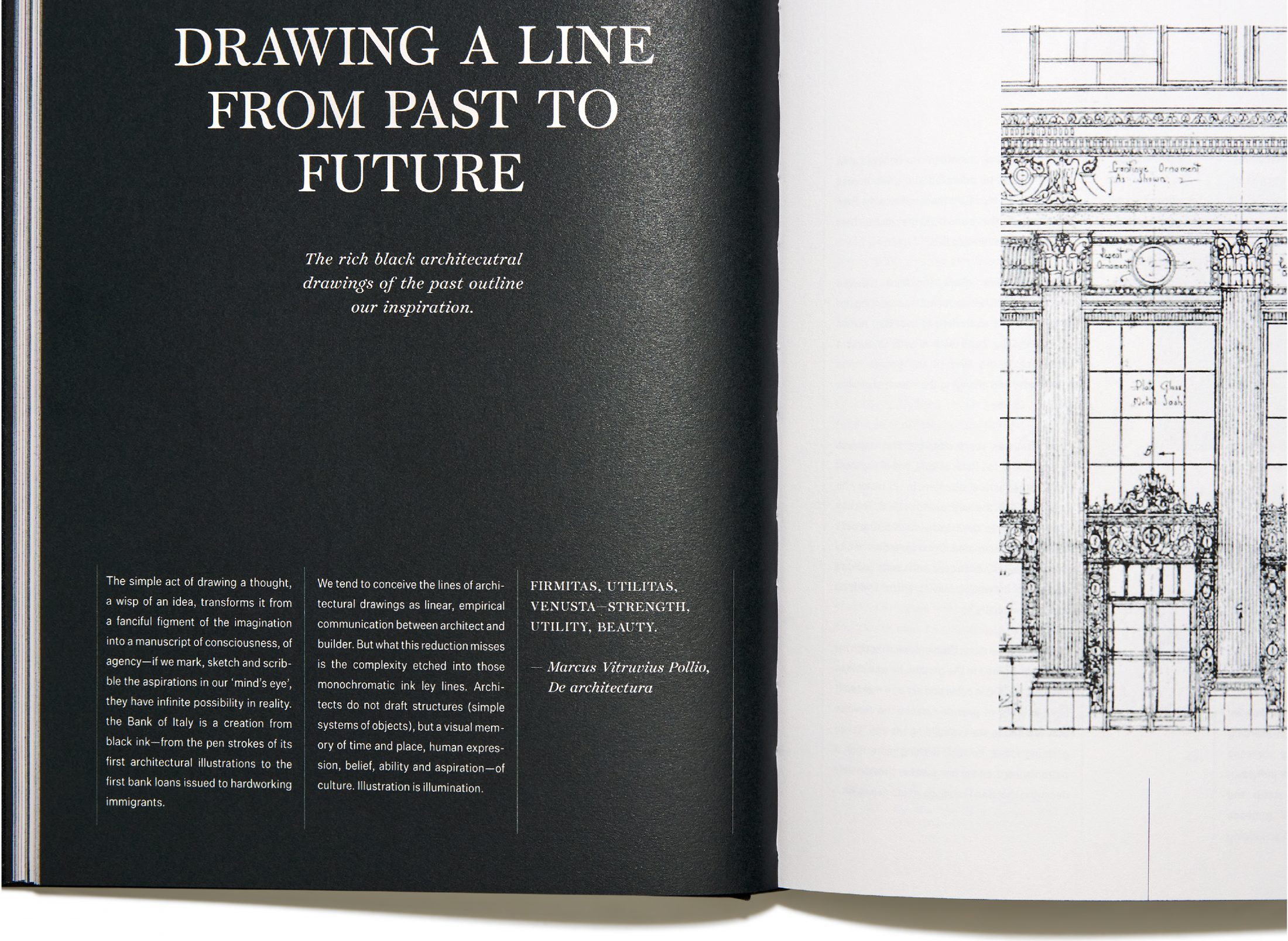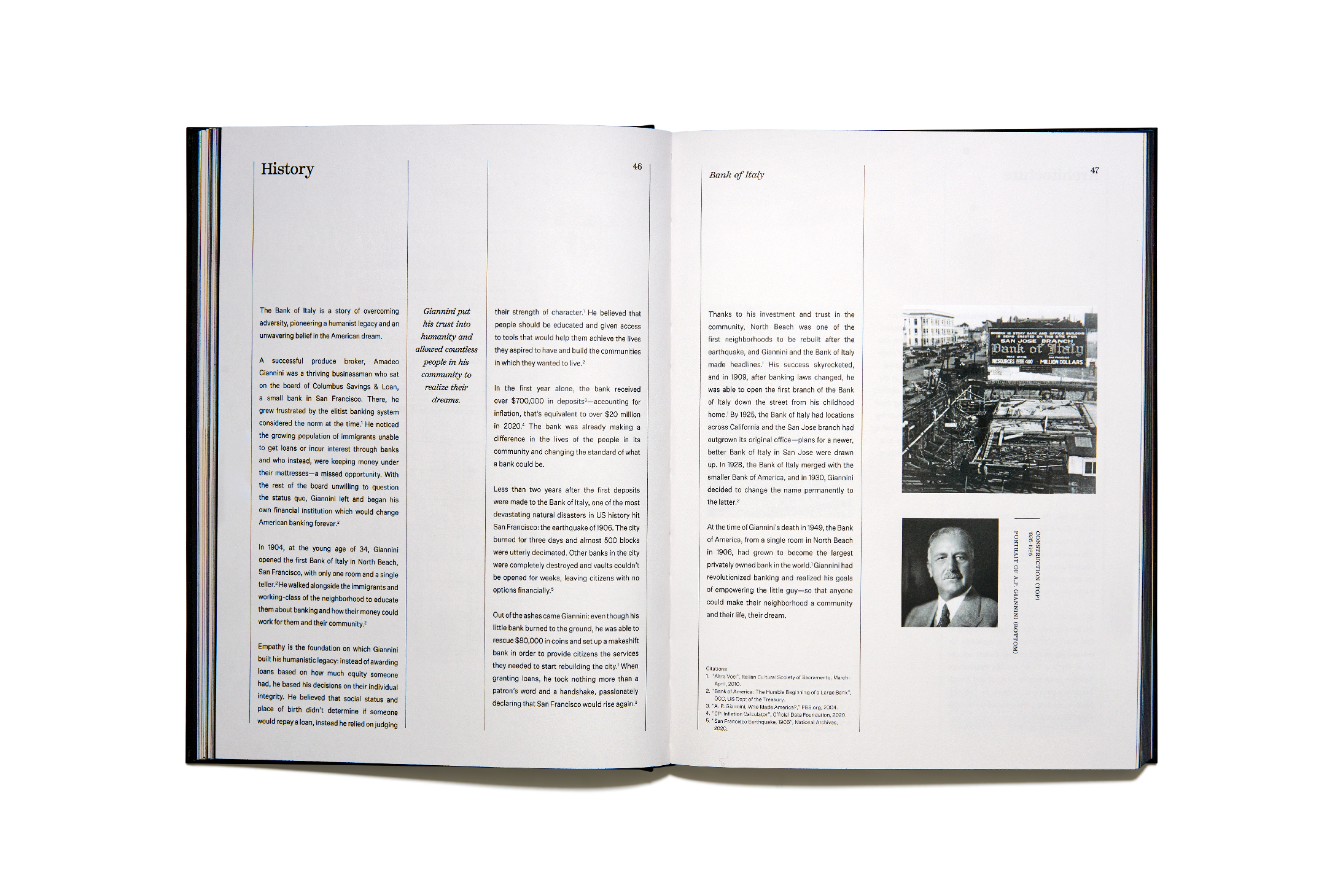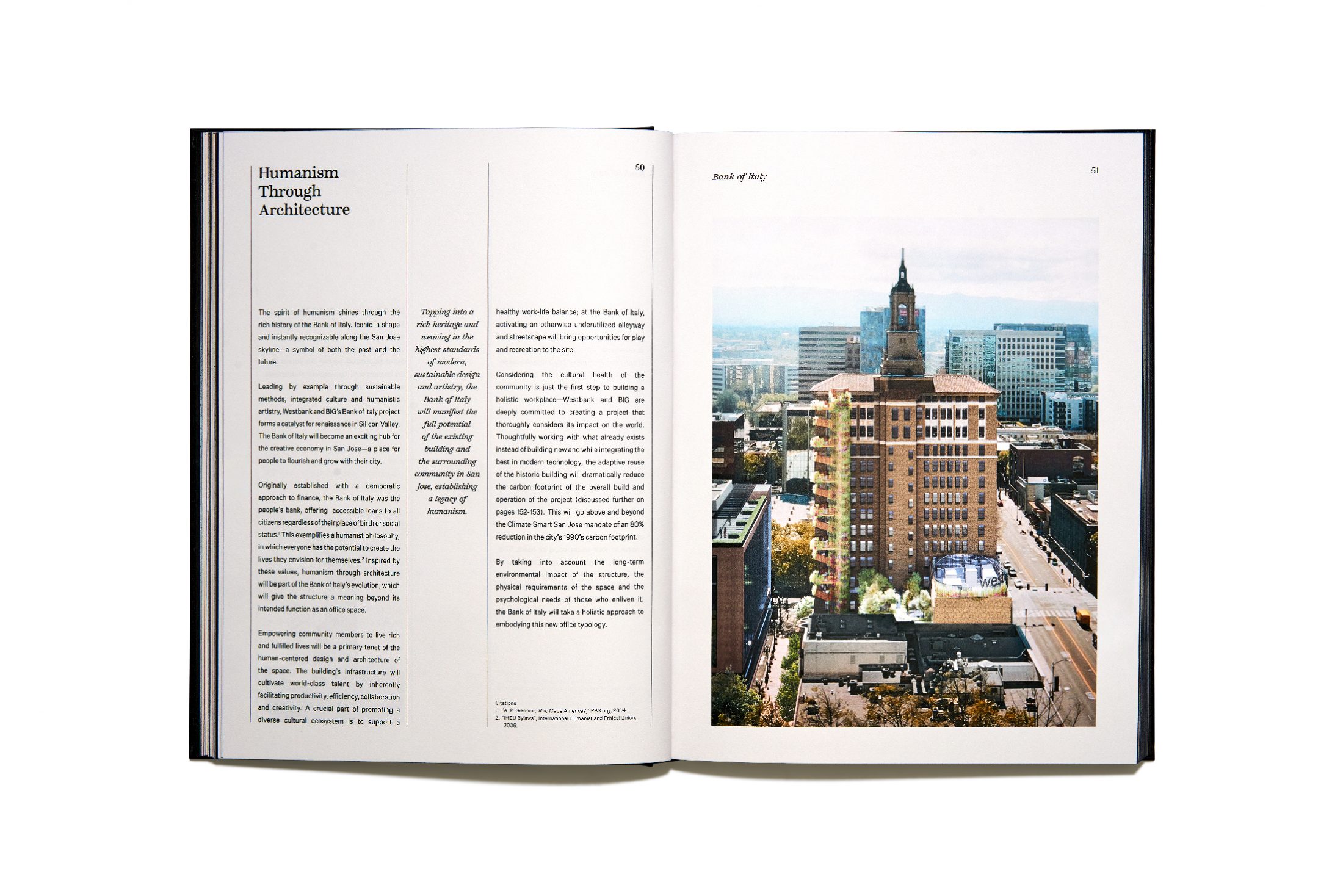 Westbank invited Bjarke Ingels Studio to reimagine the historic Bank of Italy Building in downtown San Jose.
BIG's new vision for the historic building, built by Italian immigrant Amadeo Giannini in 1926, respects the past while forging a new future.
Contemporary finishings like brass and formed concrete sit side by side with historic columns and ornaments.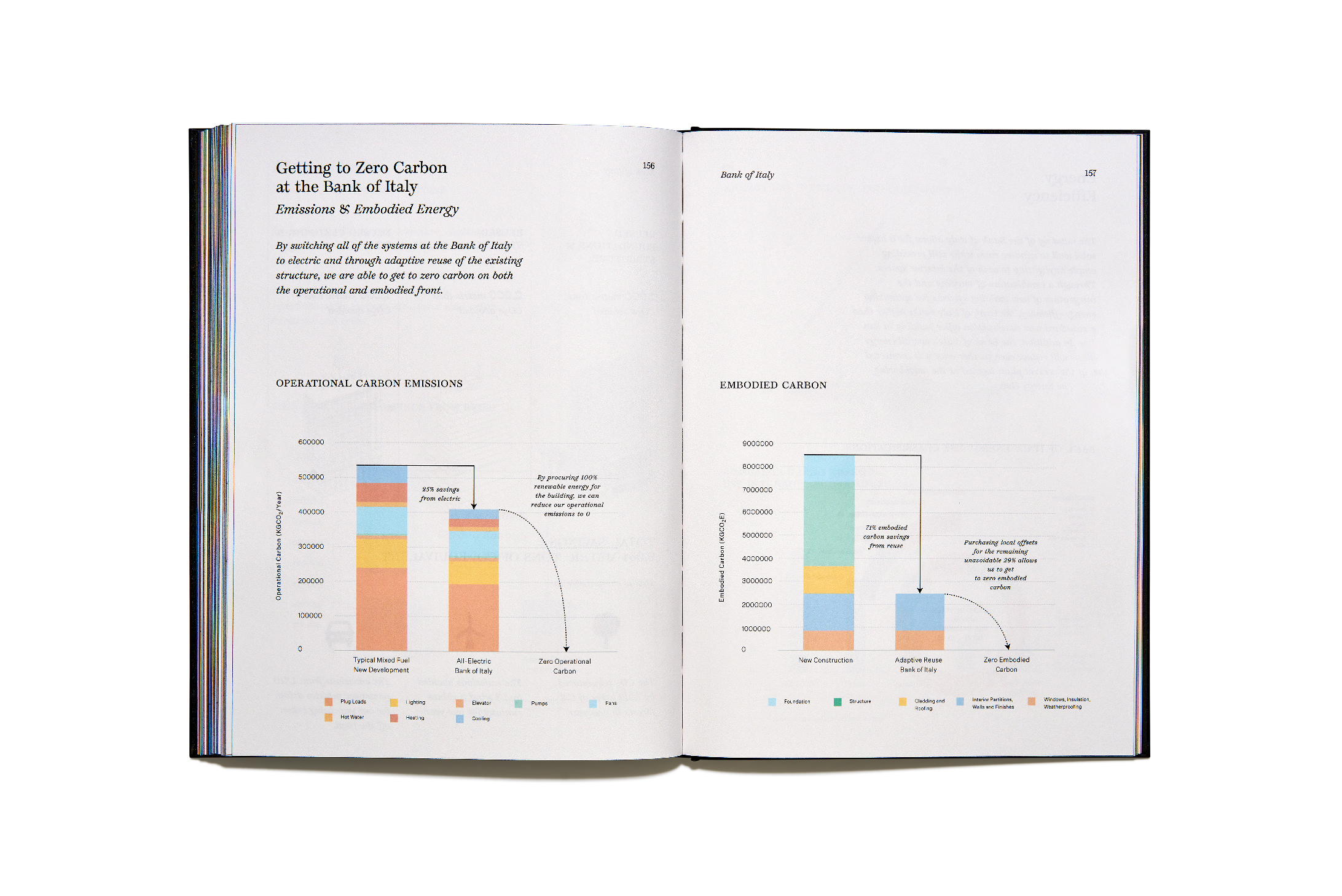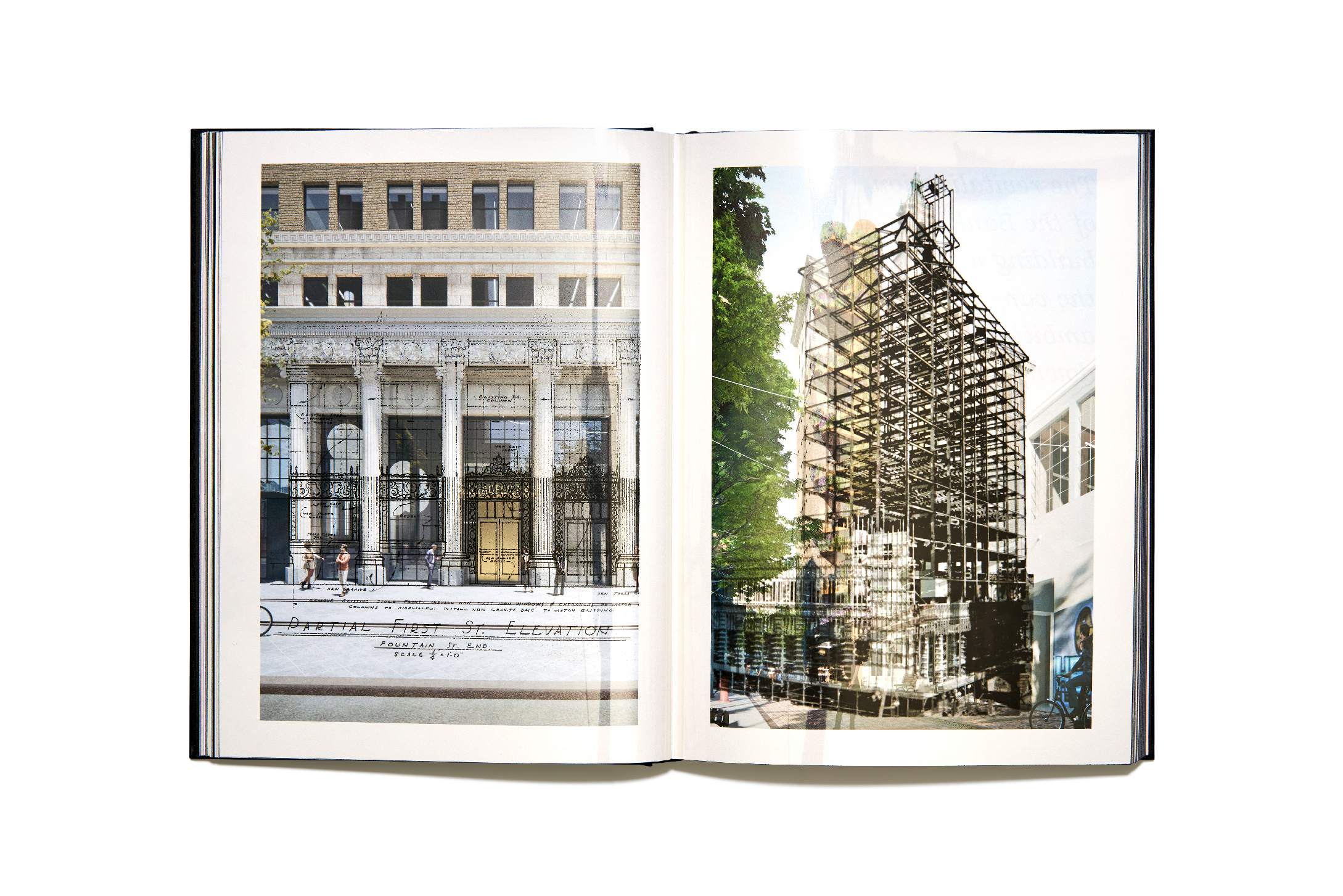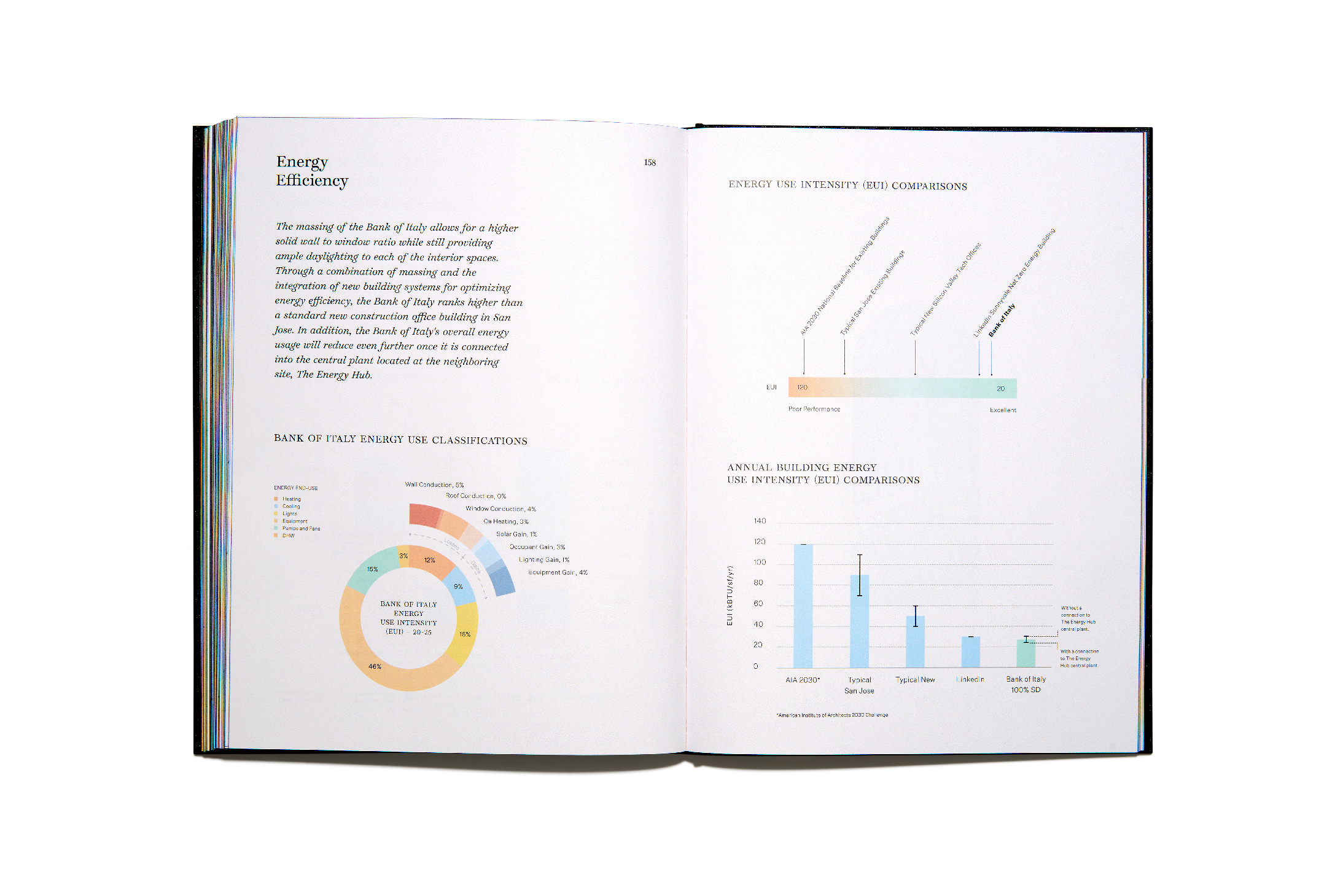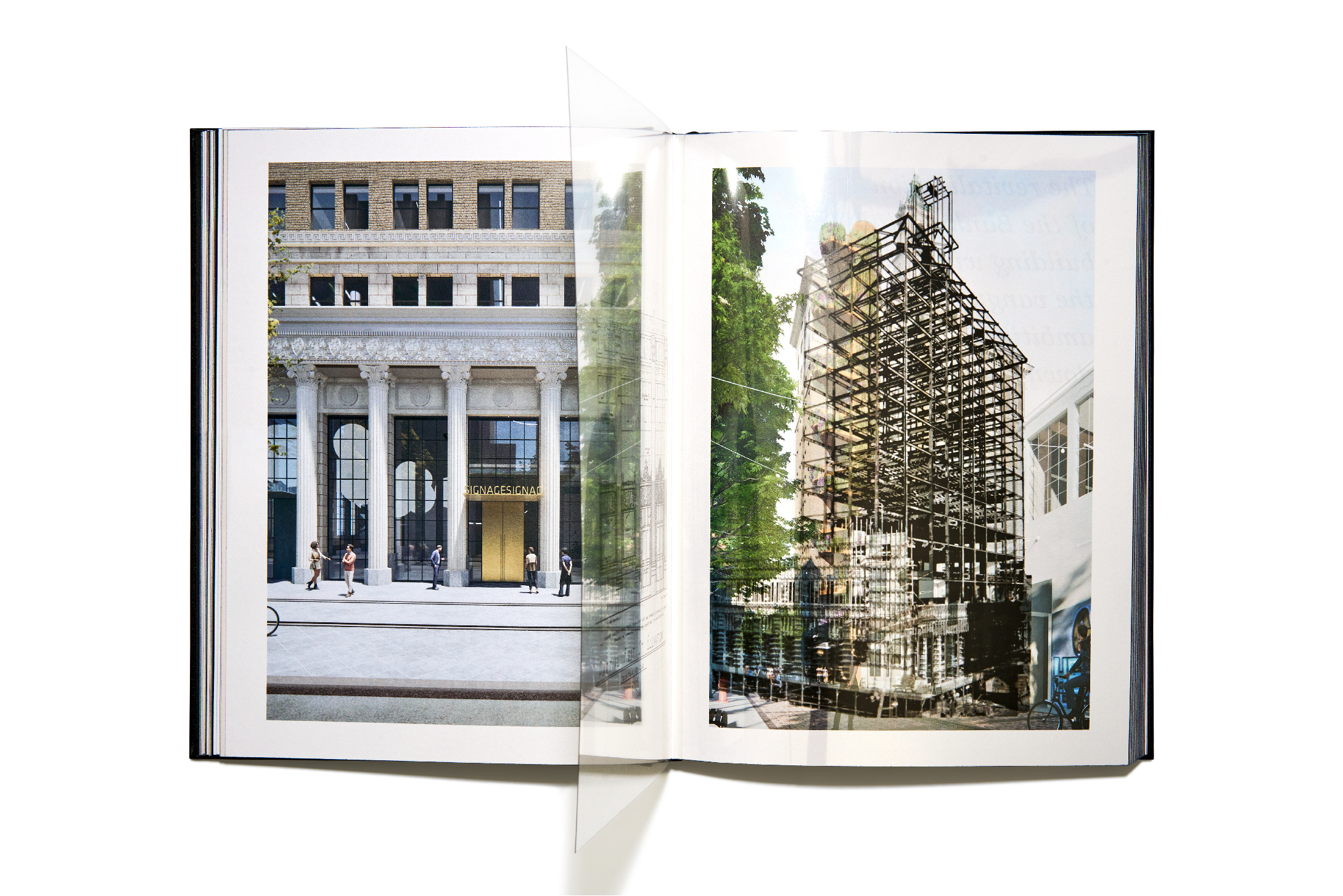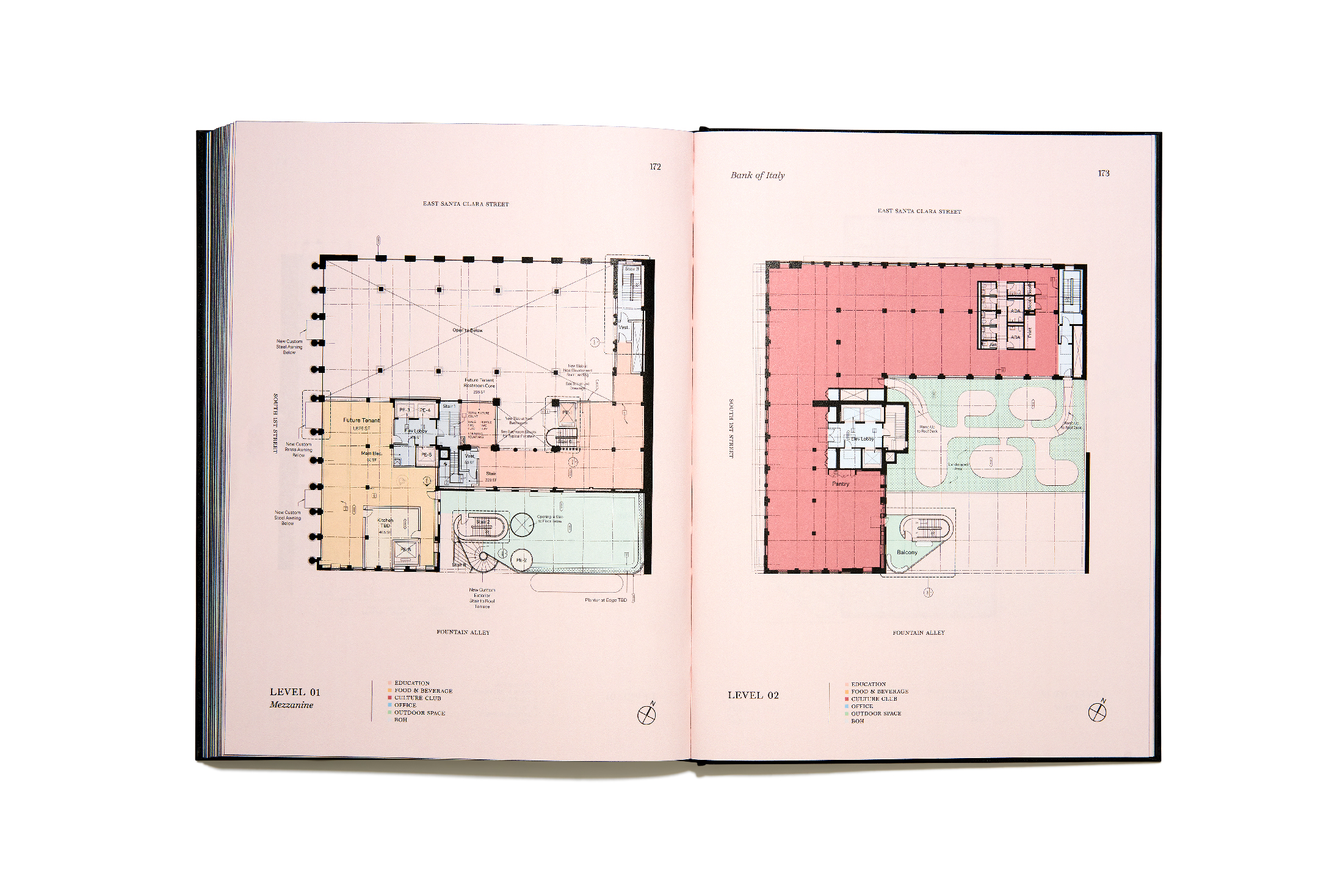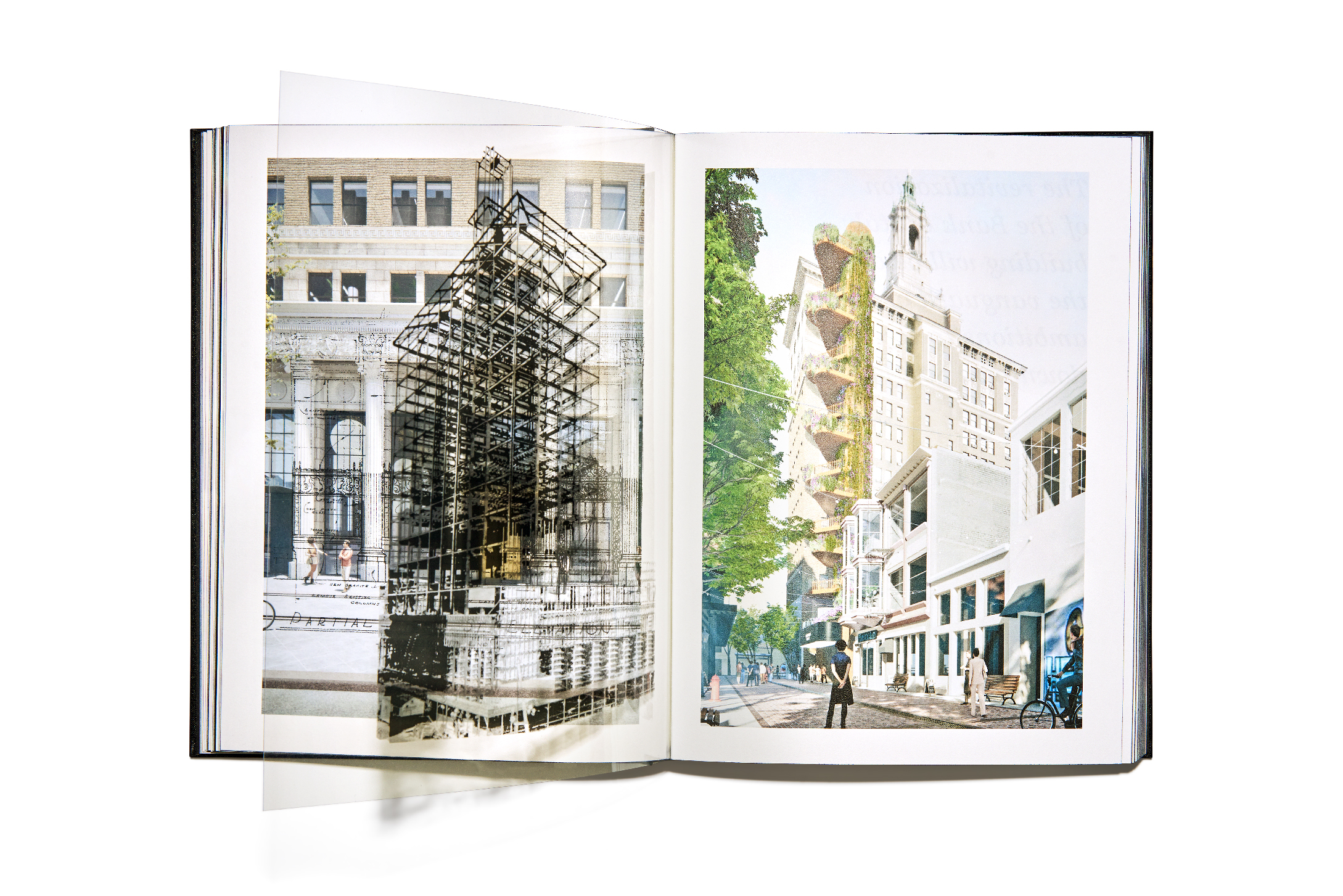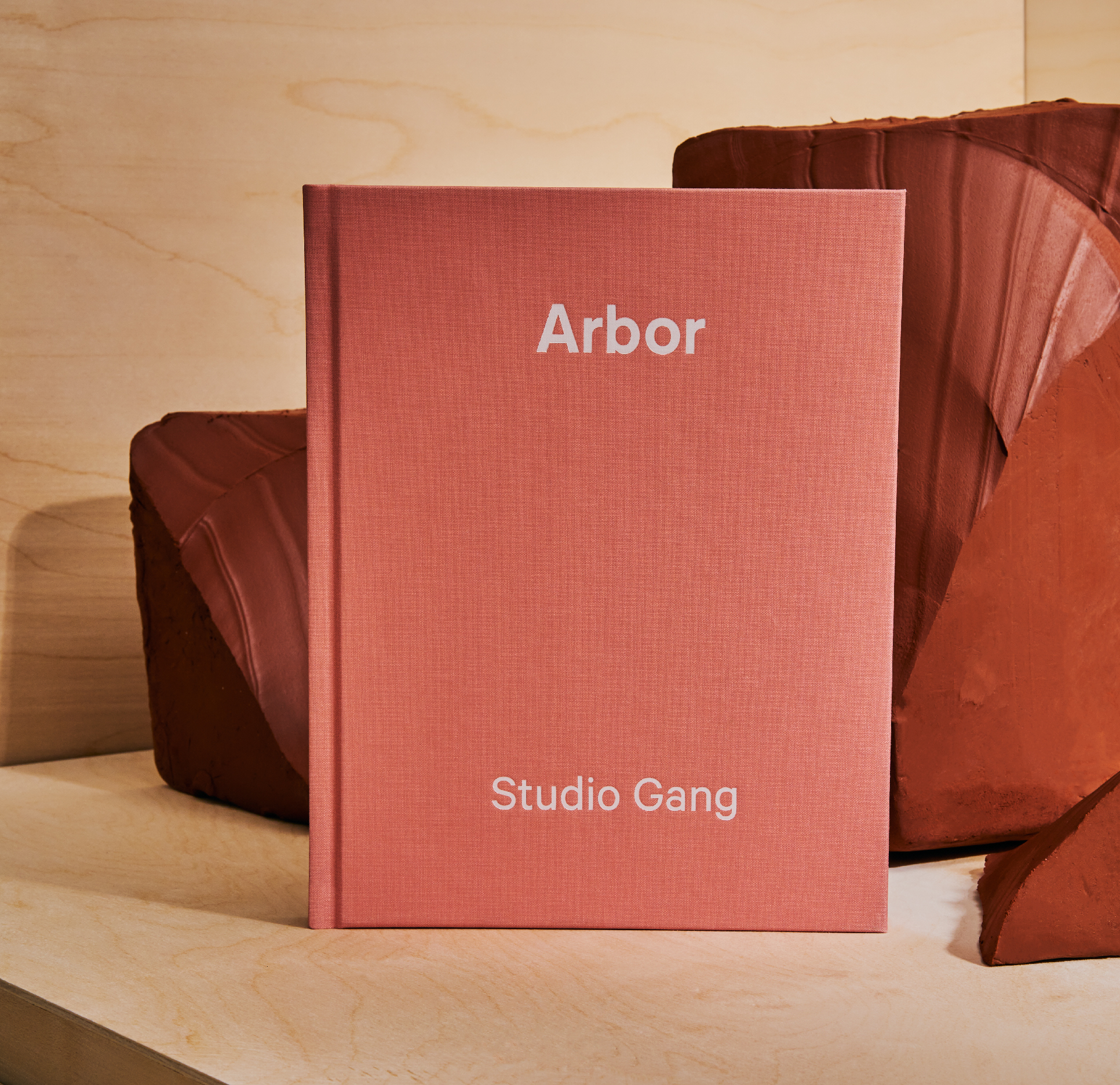 The Arbor pays homage to the unique geology of the Santa Clara Valley region that once made it a verdant stretch of farmland.
By blurring the line between nature and workspace, Studio Gang's project will reintroduce green space into the urban environment.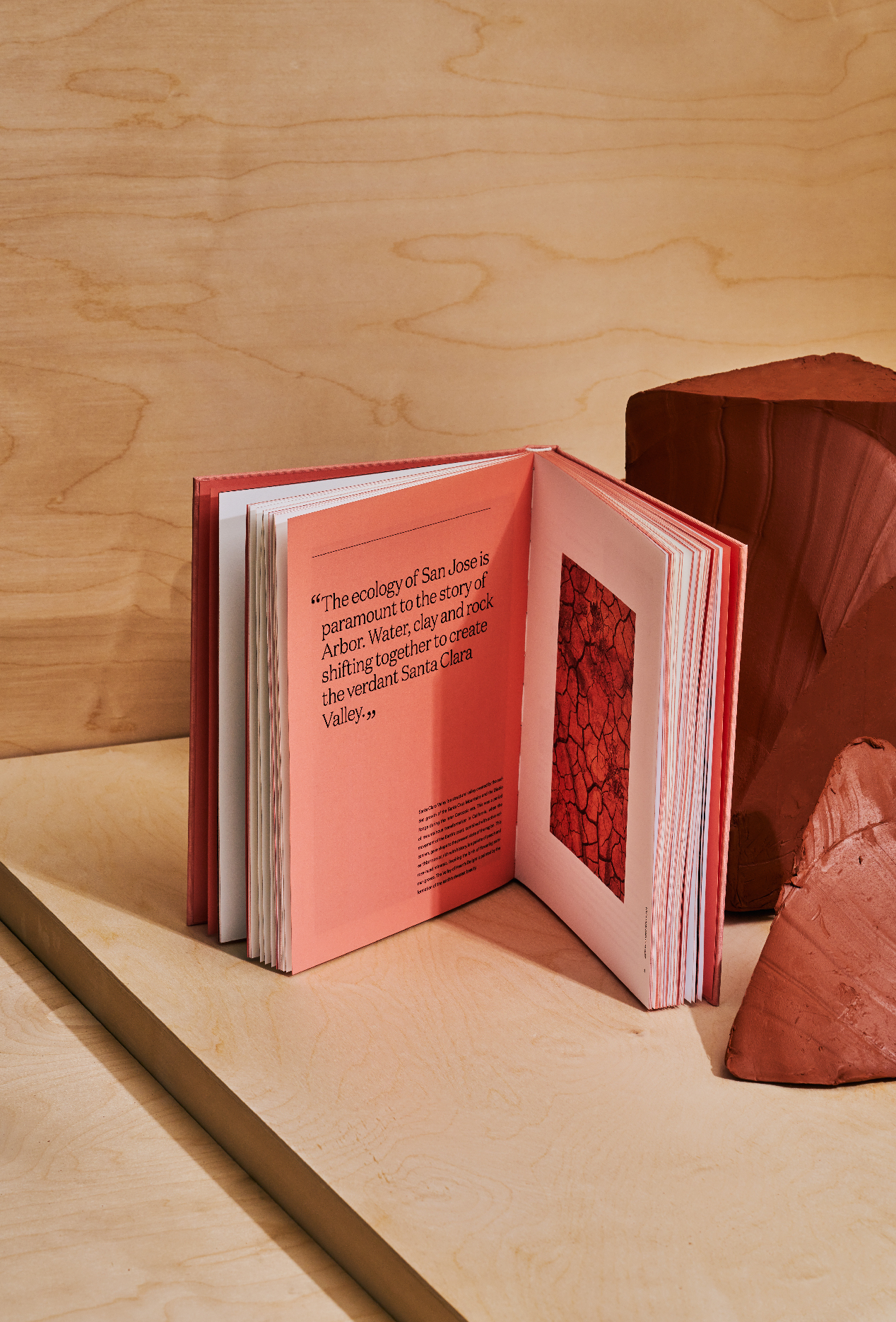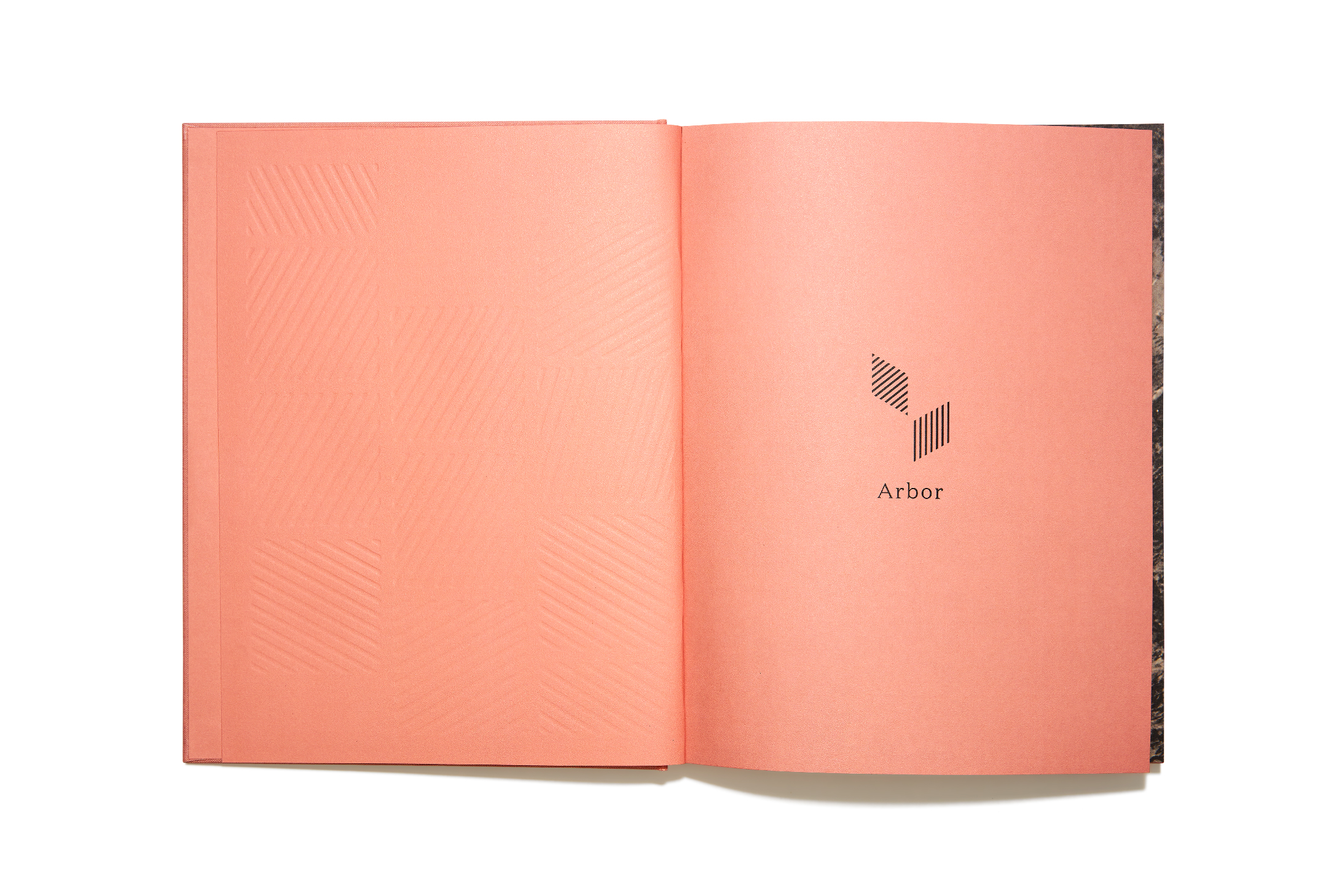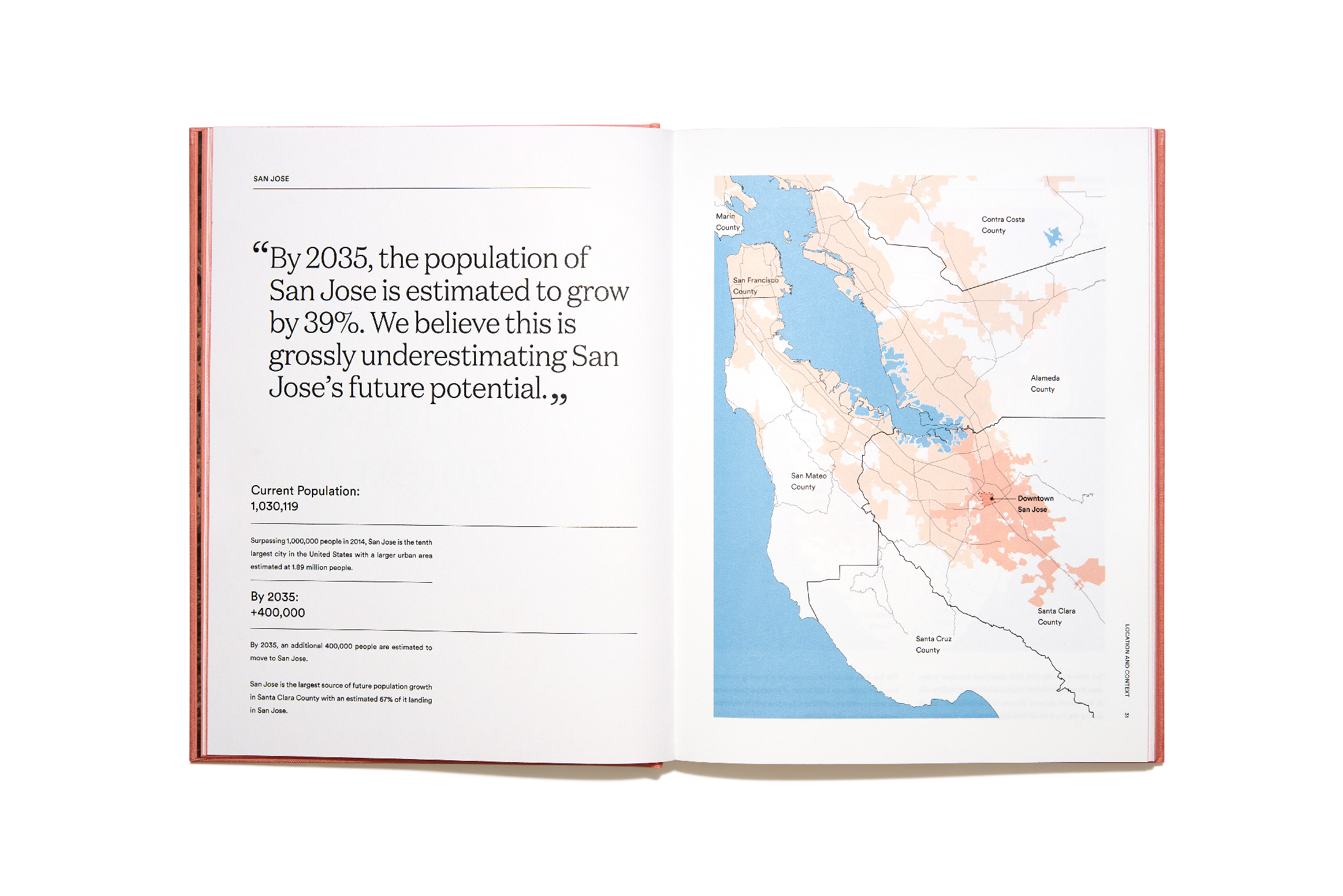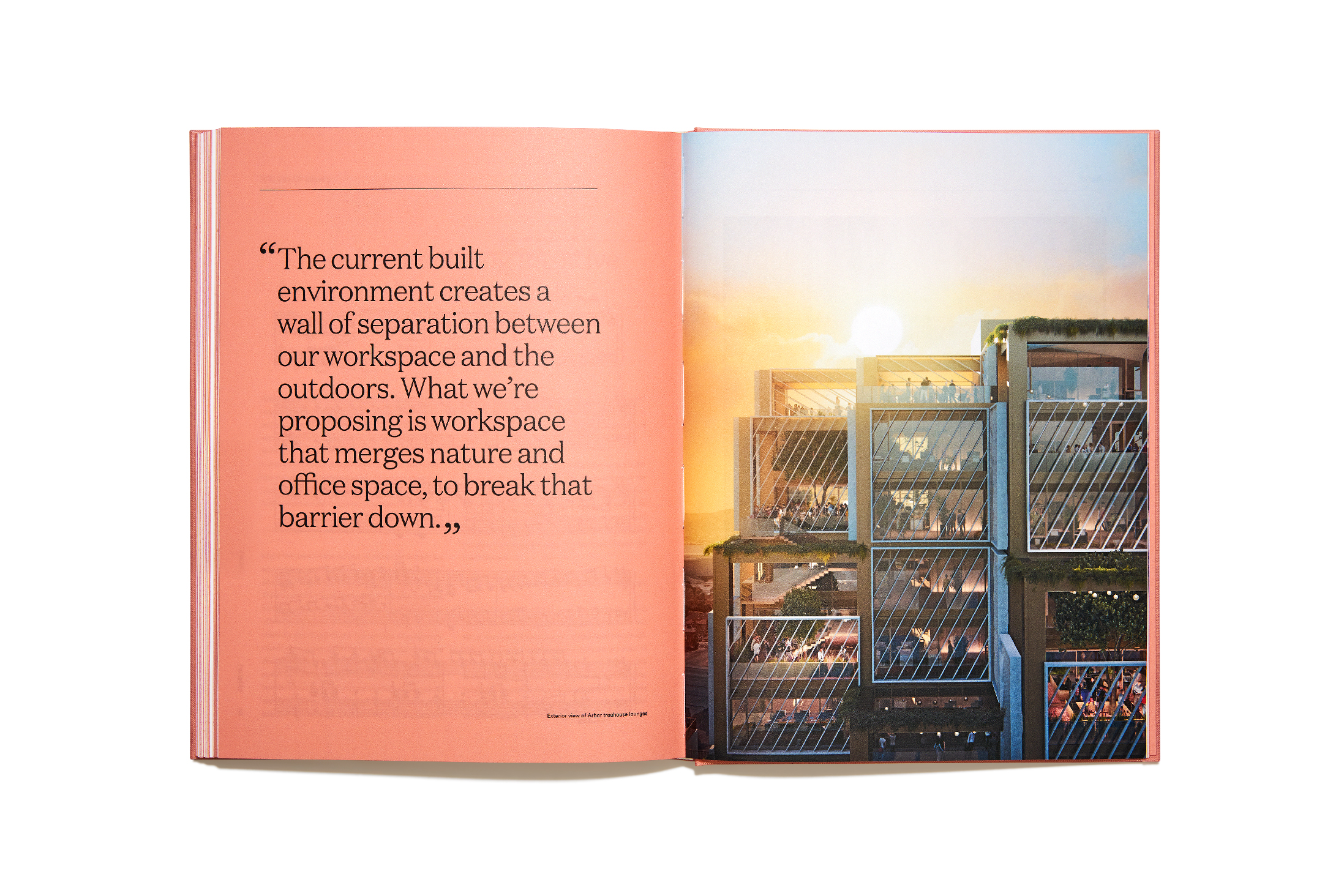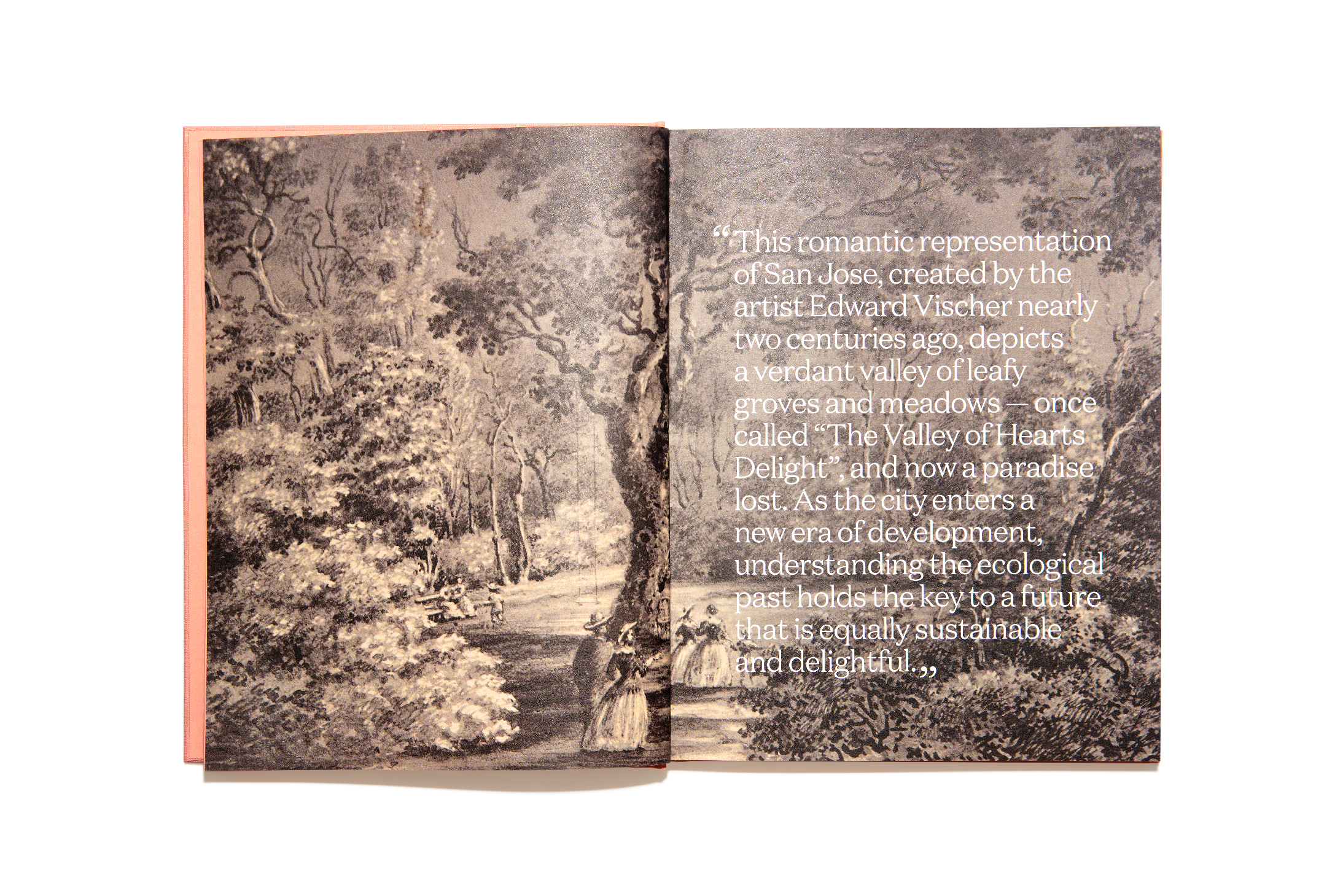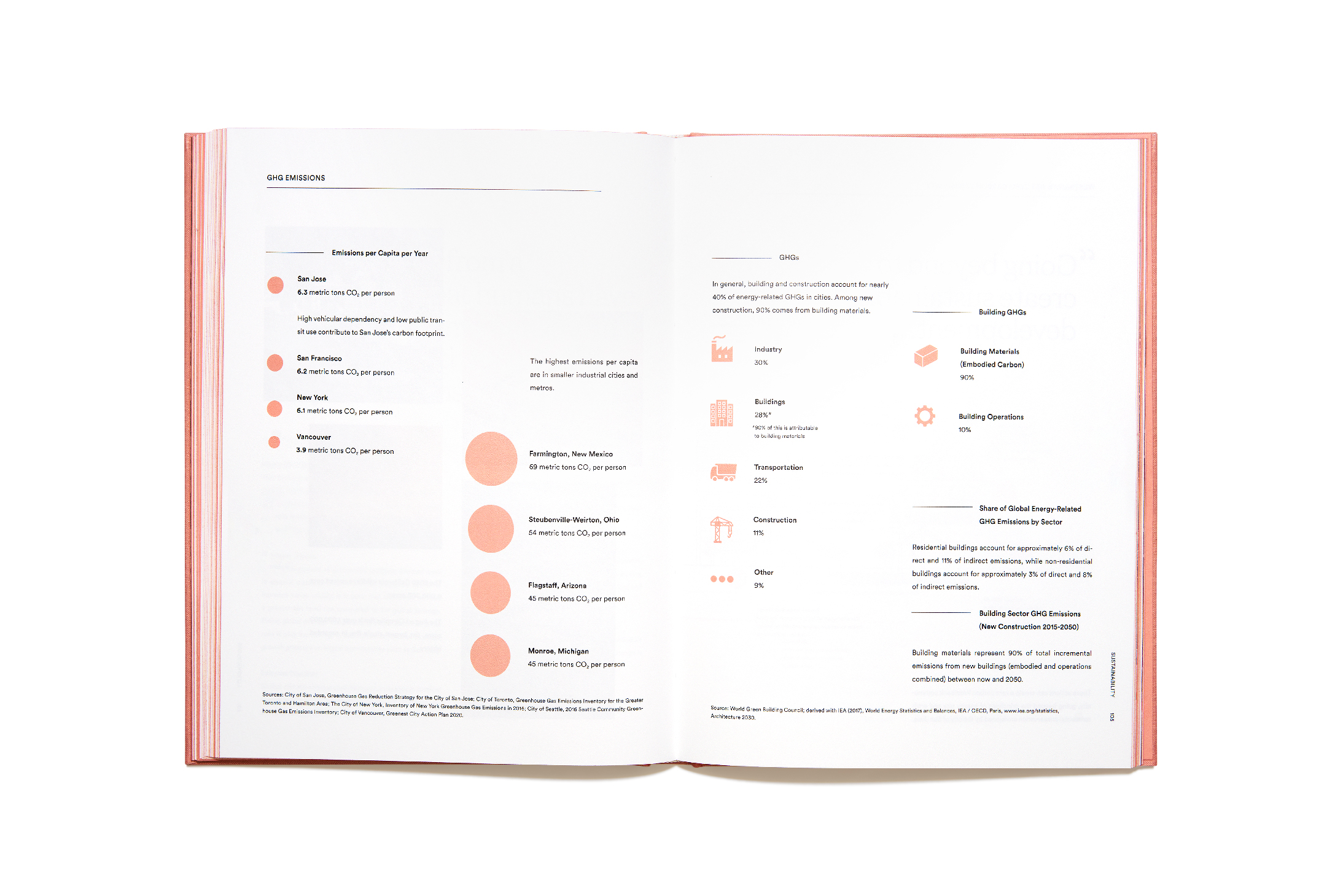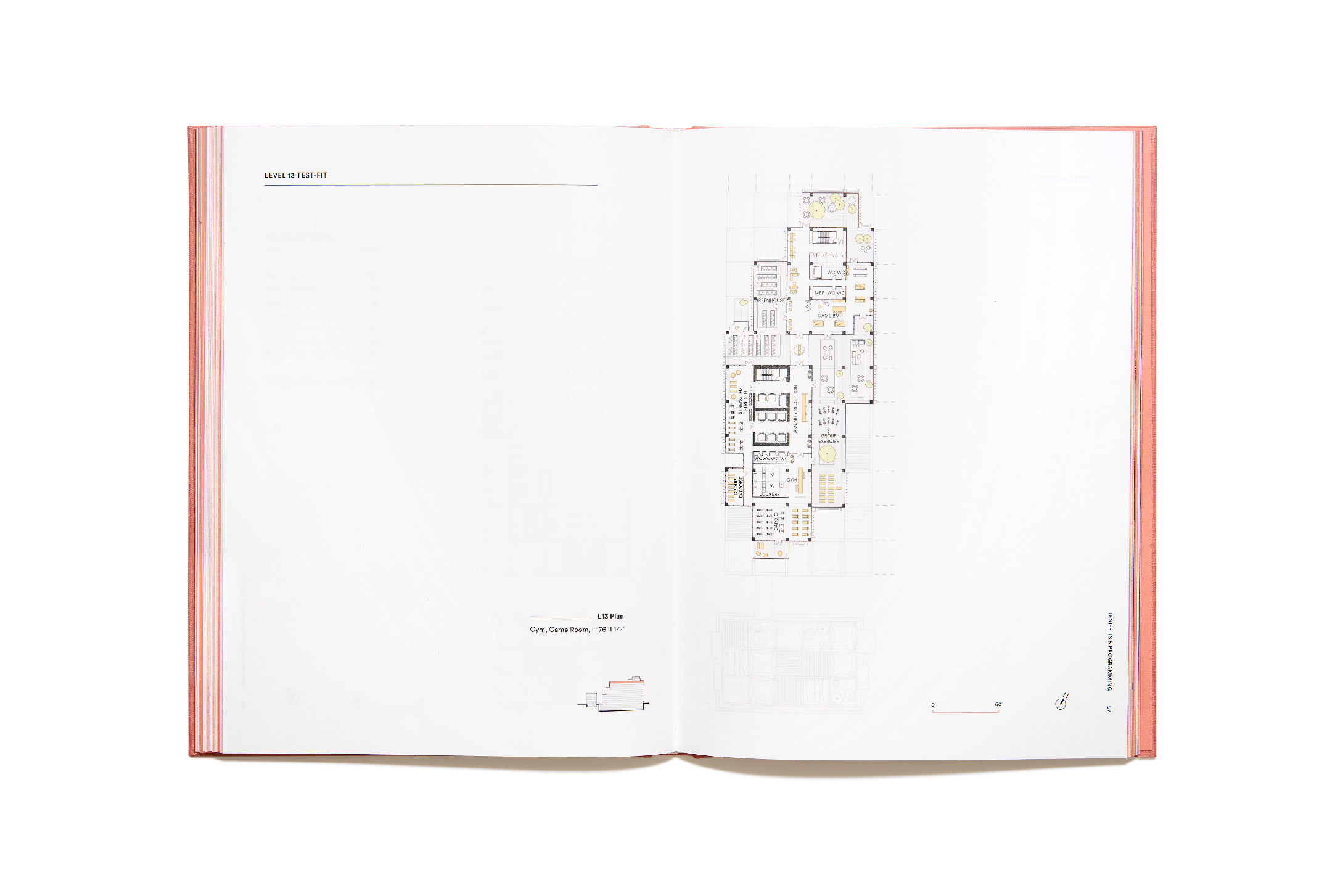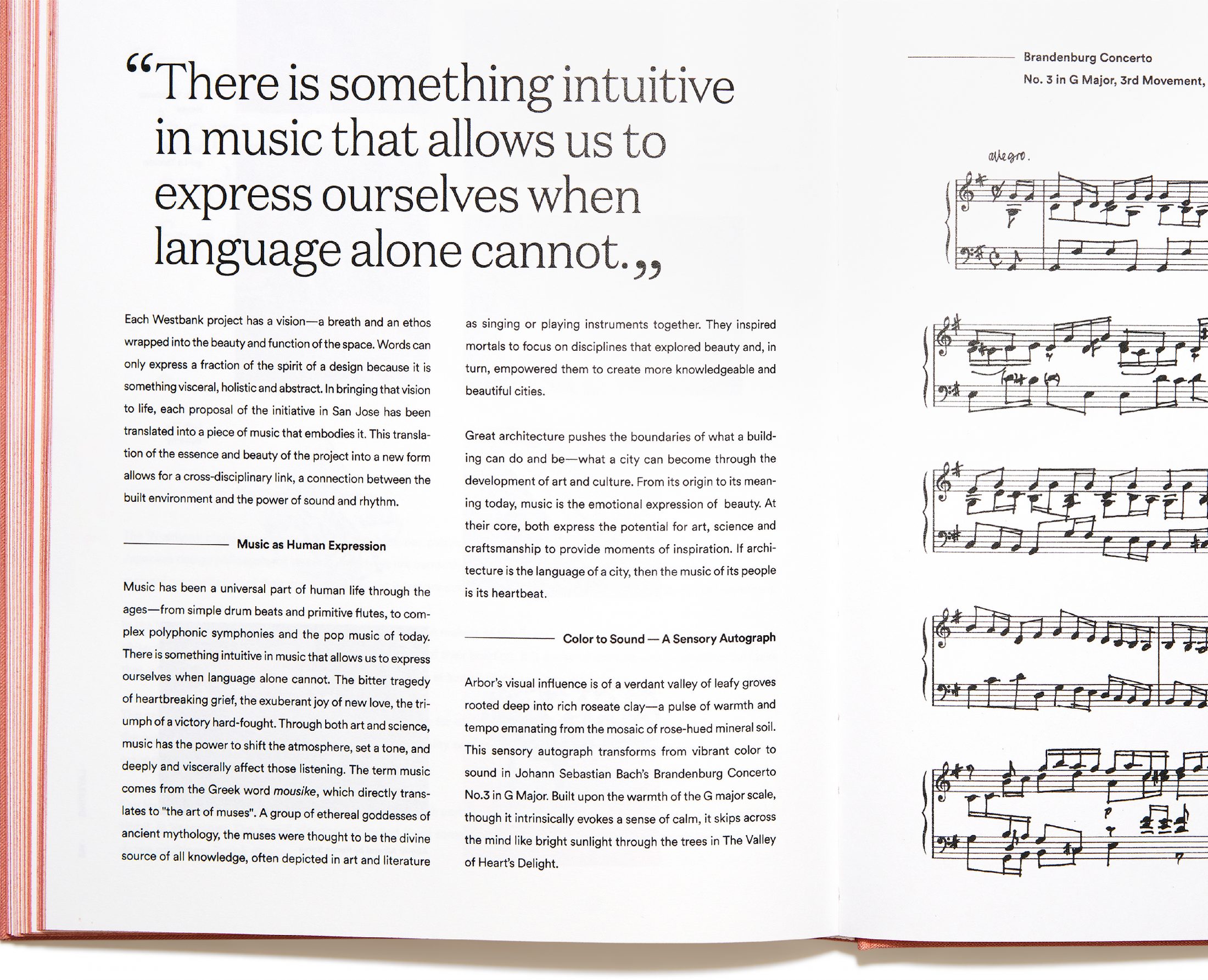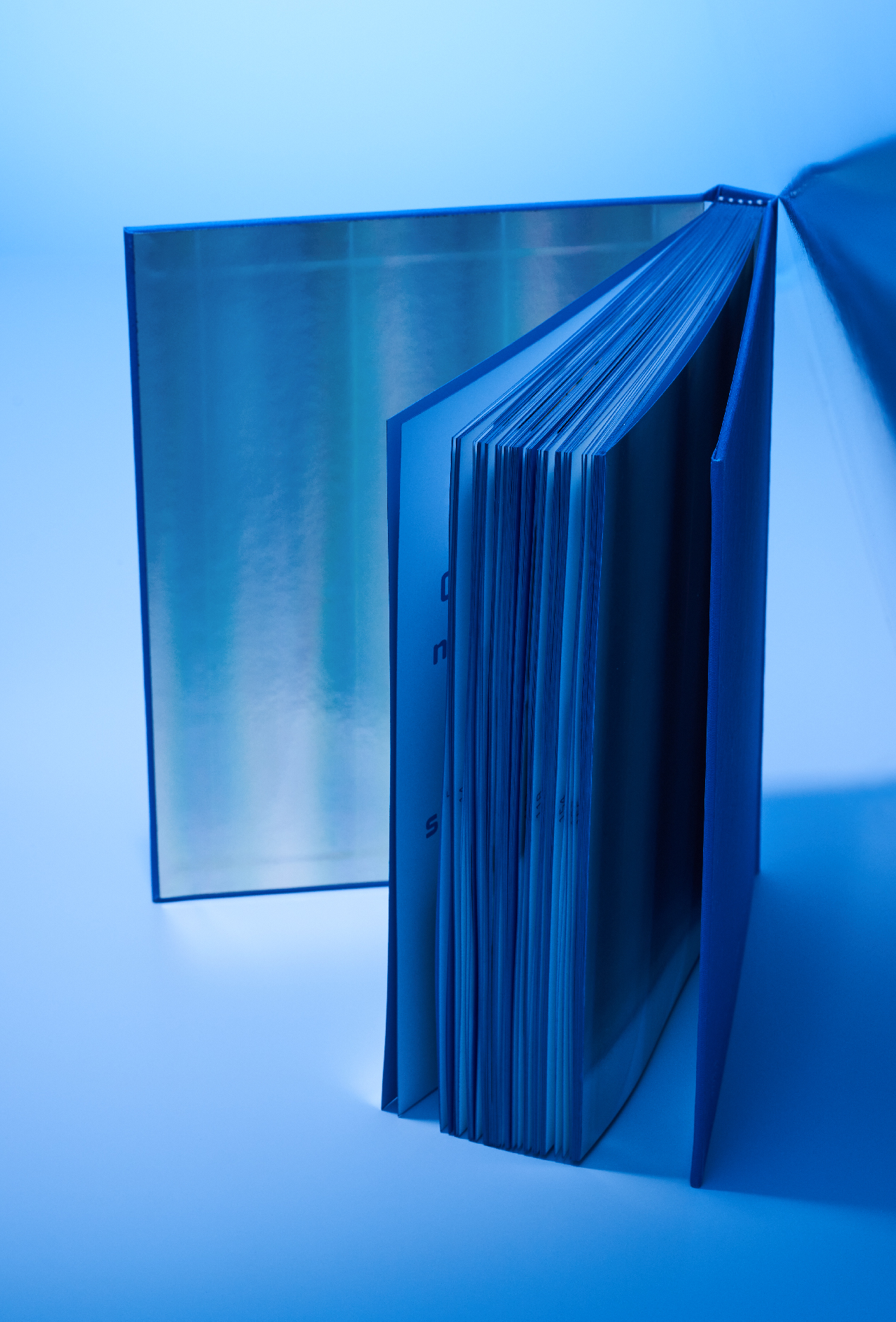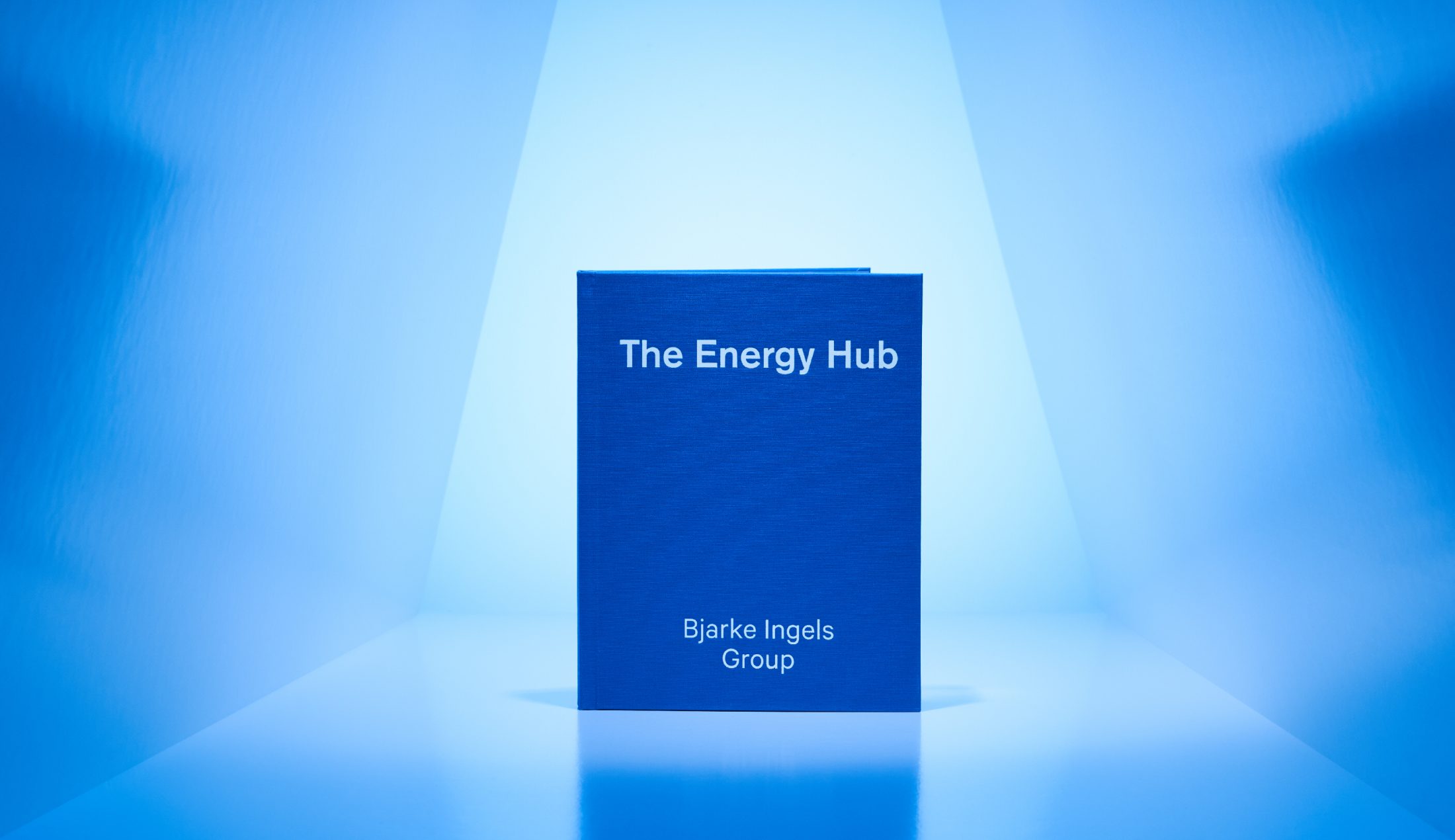 Harnessing the power of human synergy, the electricity of those that enliven The Energy Hub and the environment that surrounds them come together as a current with exponential magnetism, to grow from quantum to continuous.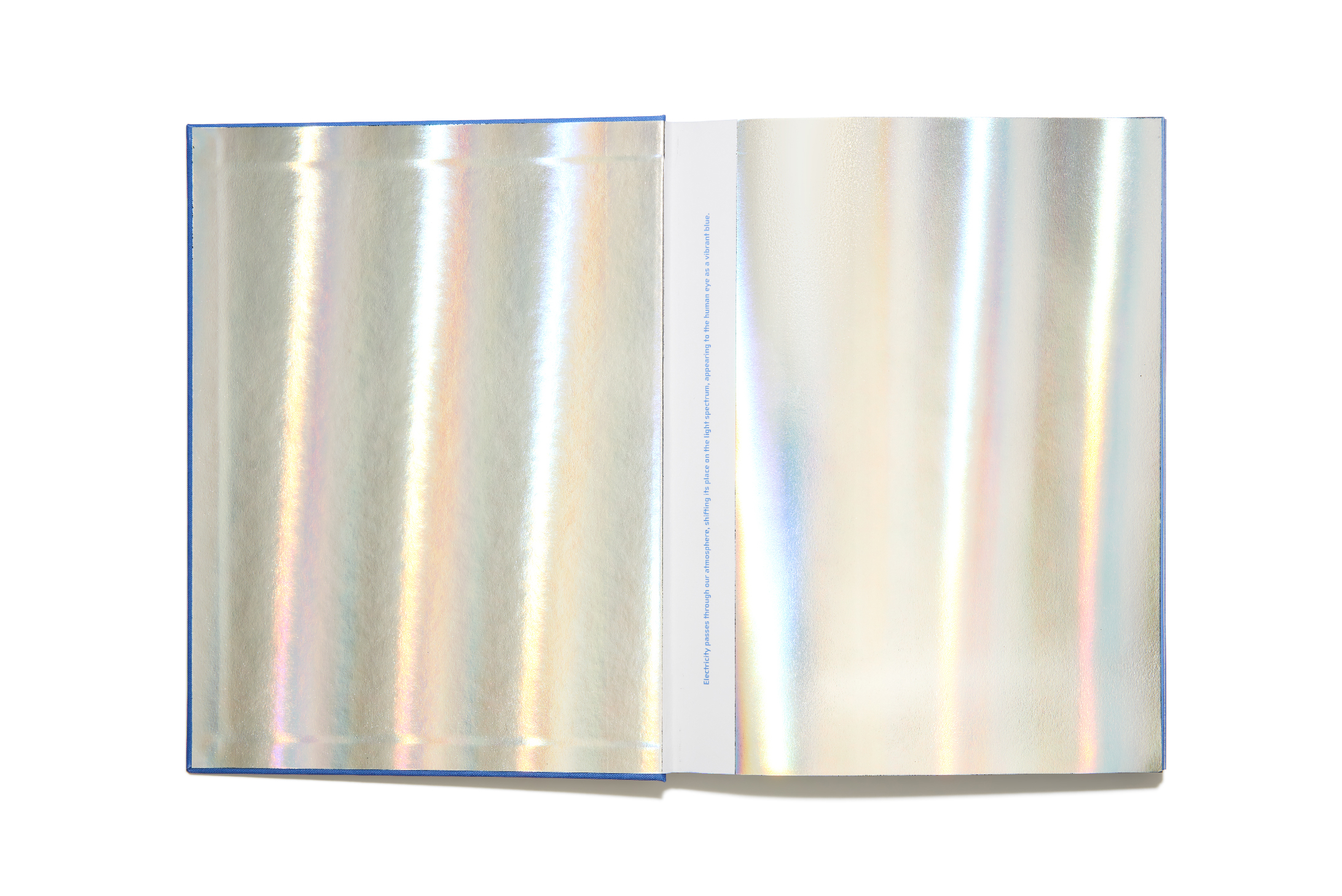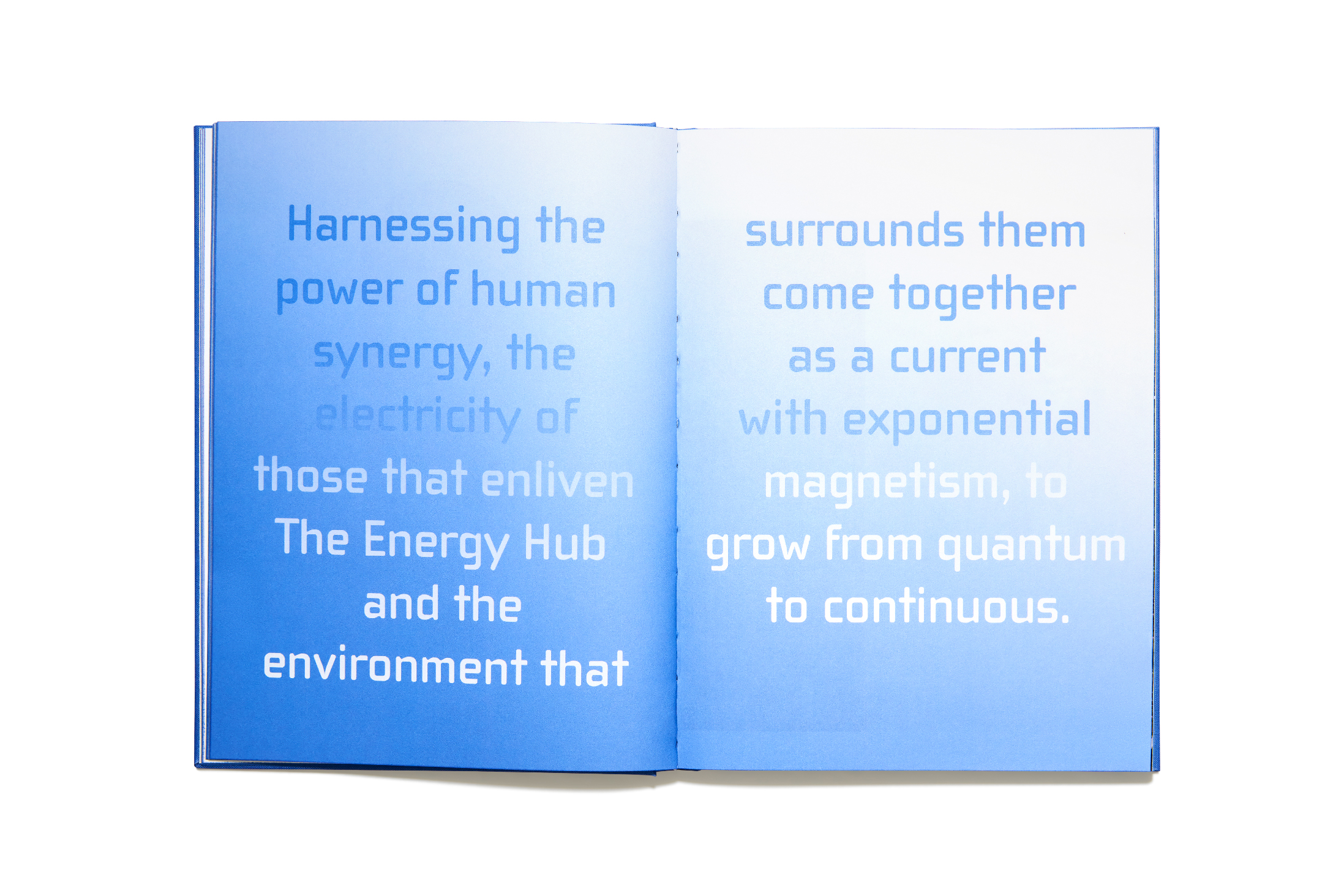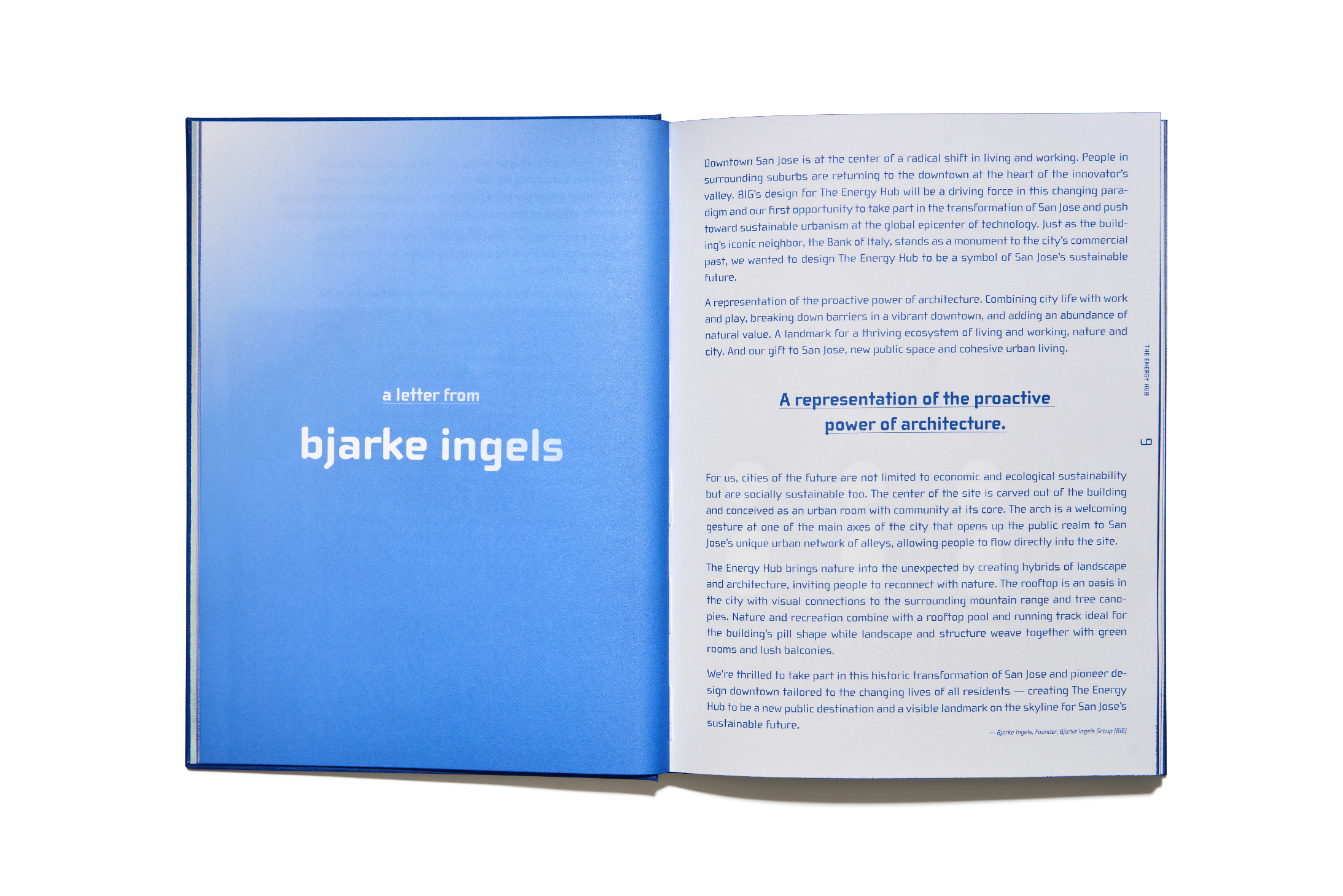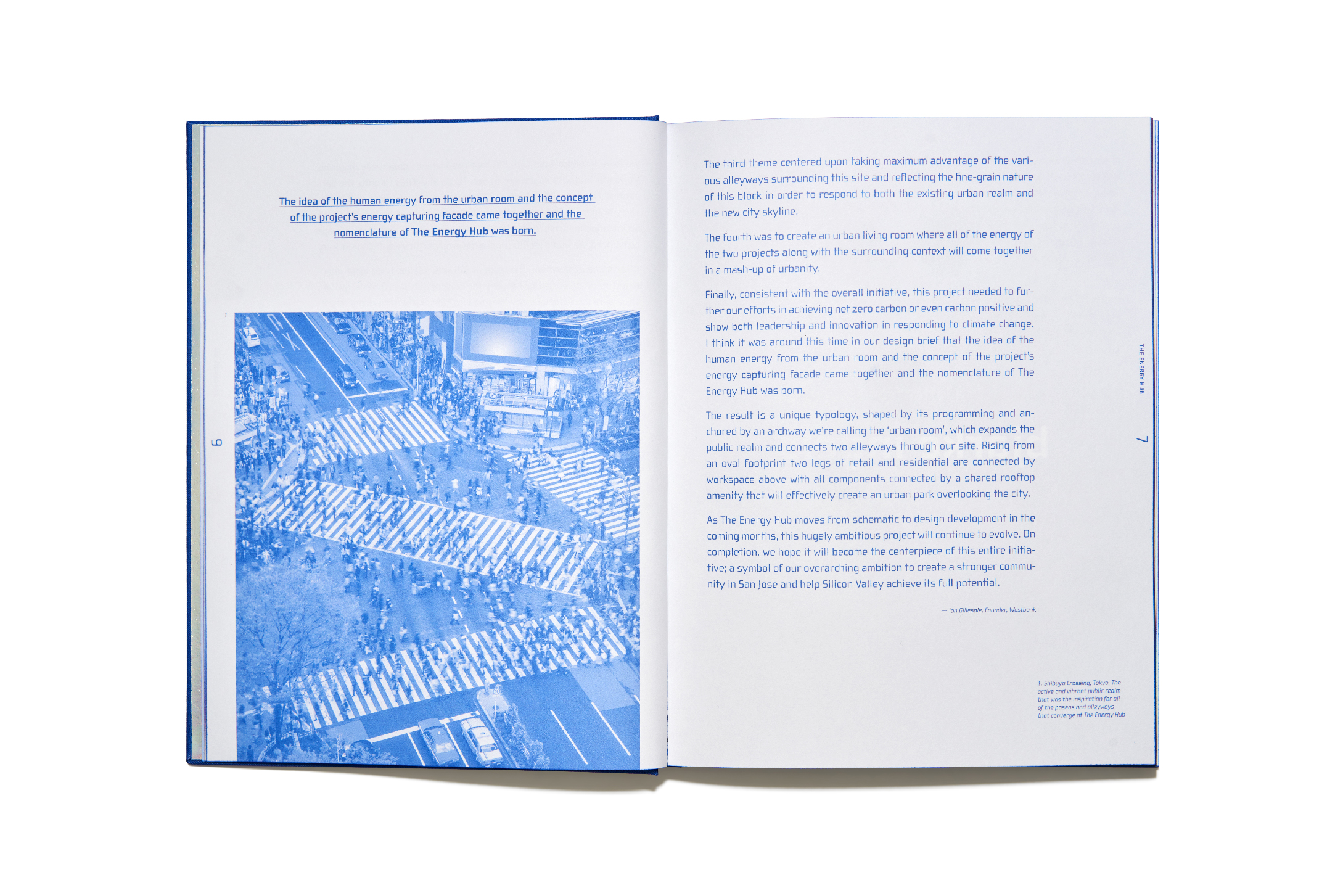 The Energy Hub, designed by Bjarke Ingels Group, encapsulates sustainable design and human synergy to form a typology alive with energy. Holographic foil floods the end pages, a metaphor for the energy pulsing through the architecture. Blue is featured prominently throughout the book, a vibrant symbol of electricity.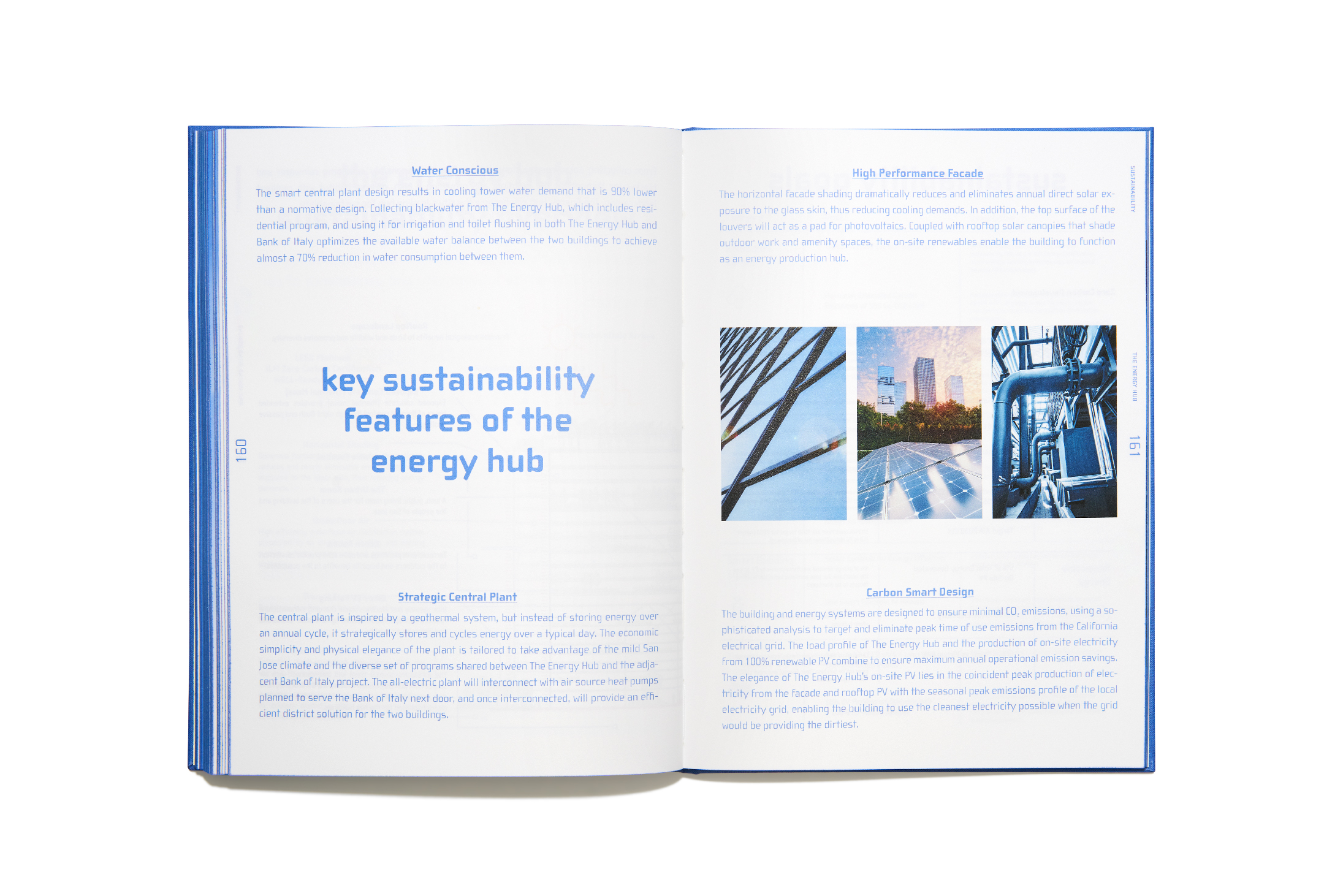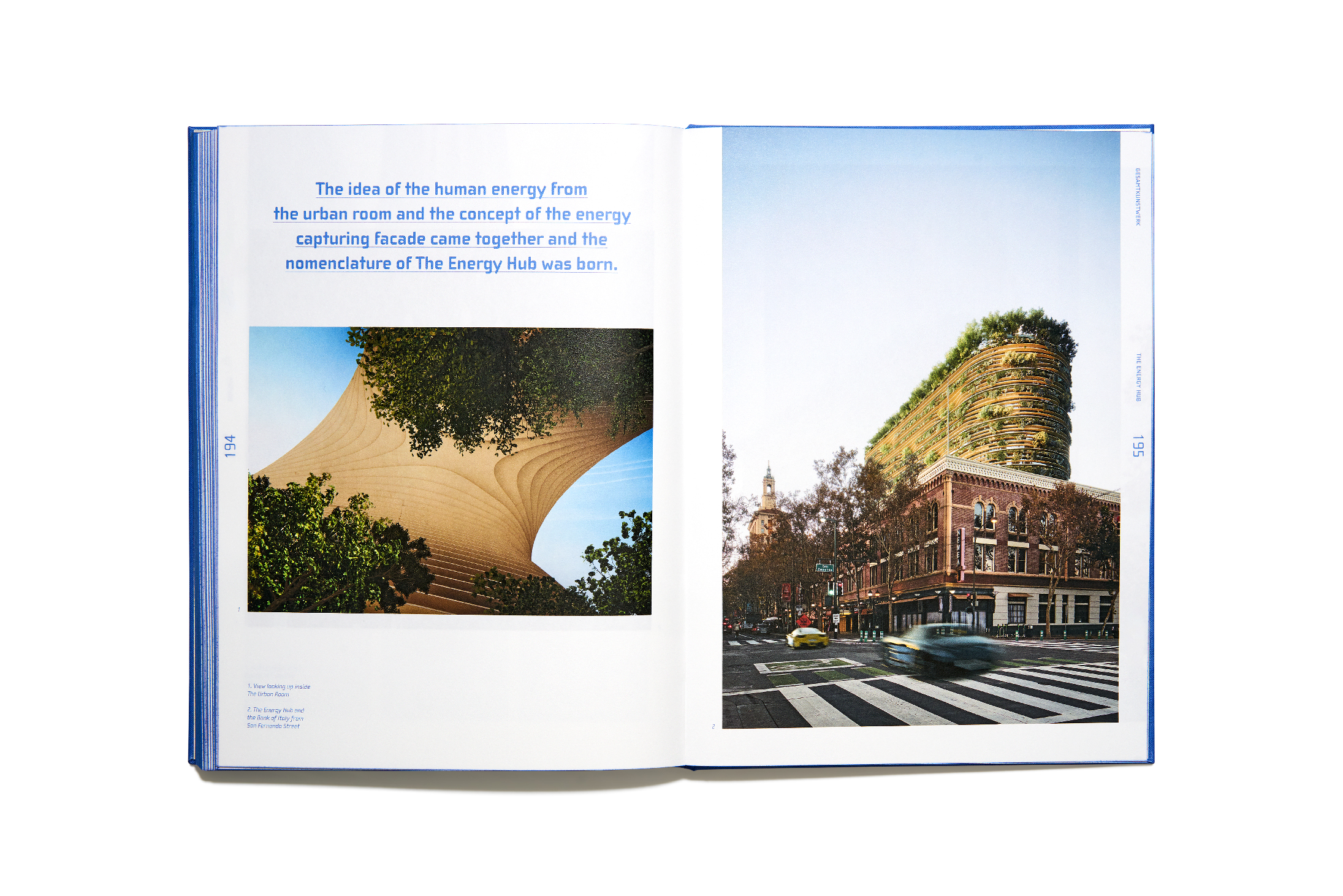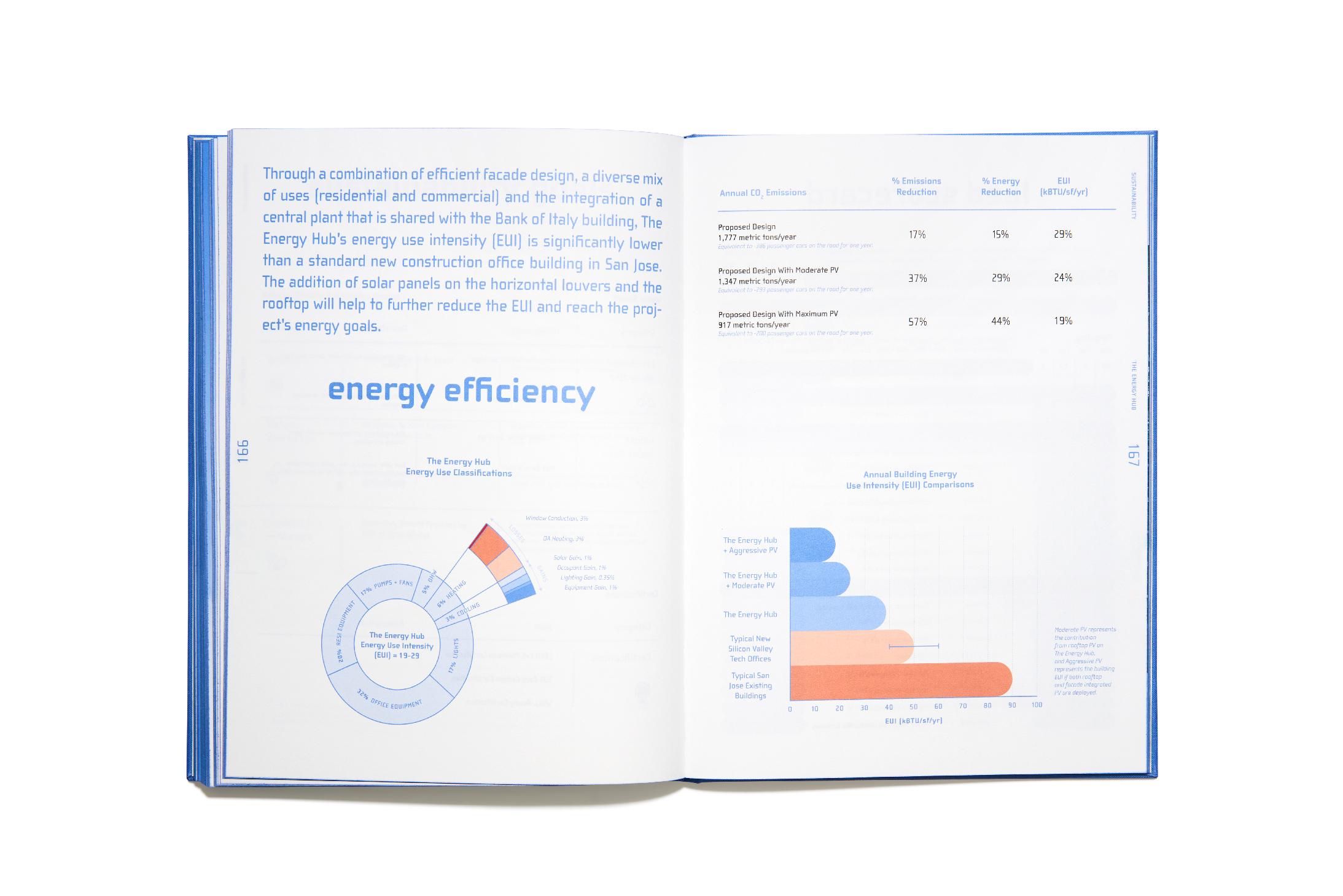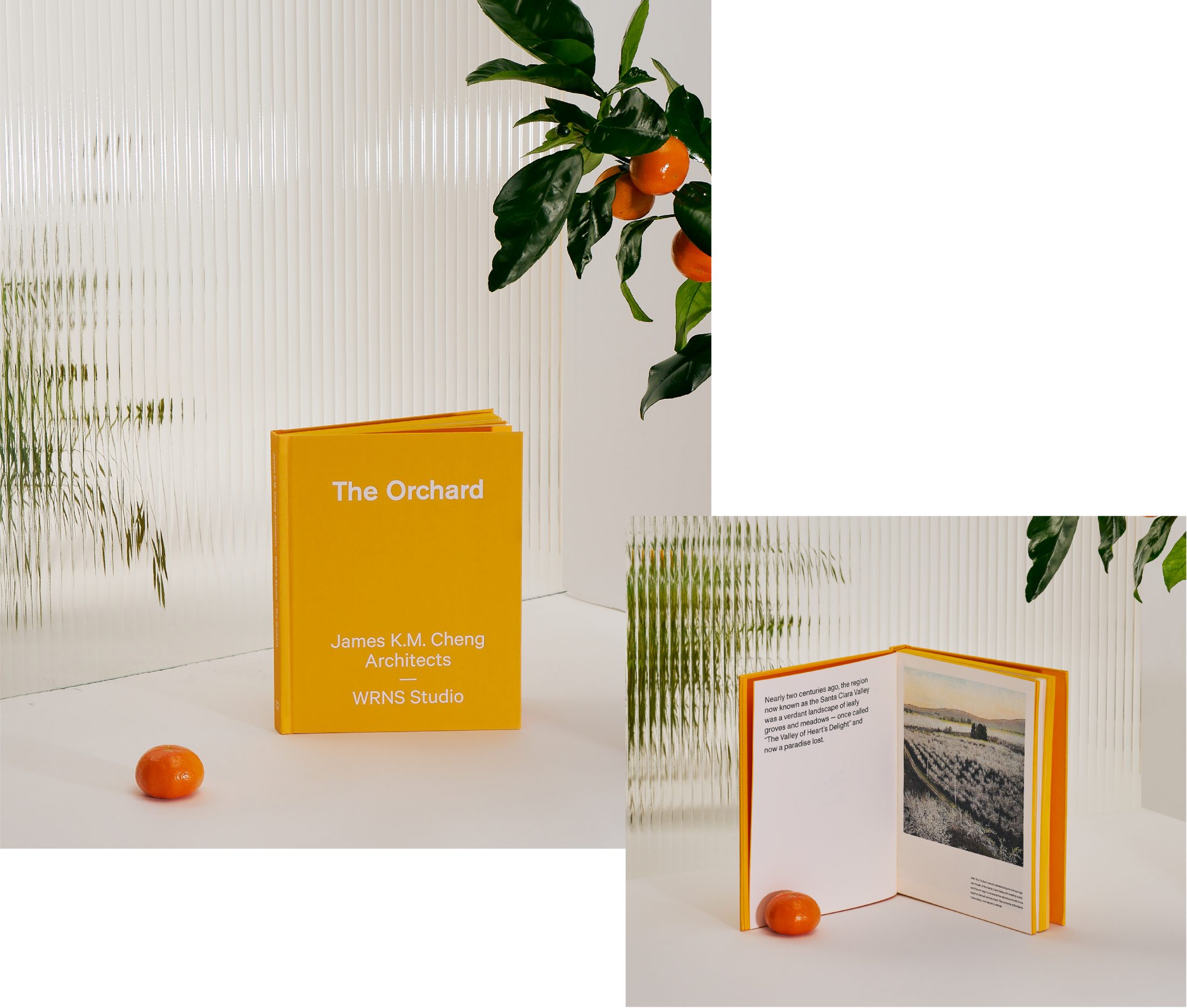 Once called "Valley of Heart's Delight," San Jose was speckled with fruit orchards. Two centuries later, San Jose is a sprawling urban environment.
James K.M. Cheng's The Orchard will reintroduce fruit trees to downtown San Jose by way of a vertical orchard that forms the facade of the buildings, lined with thriving greenery.