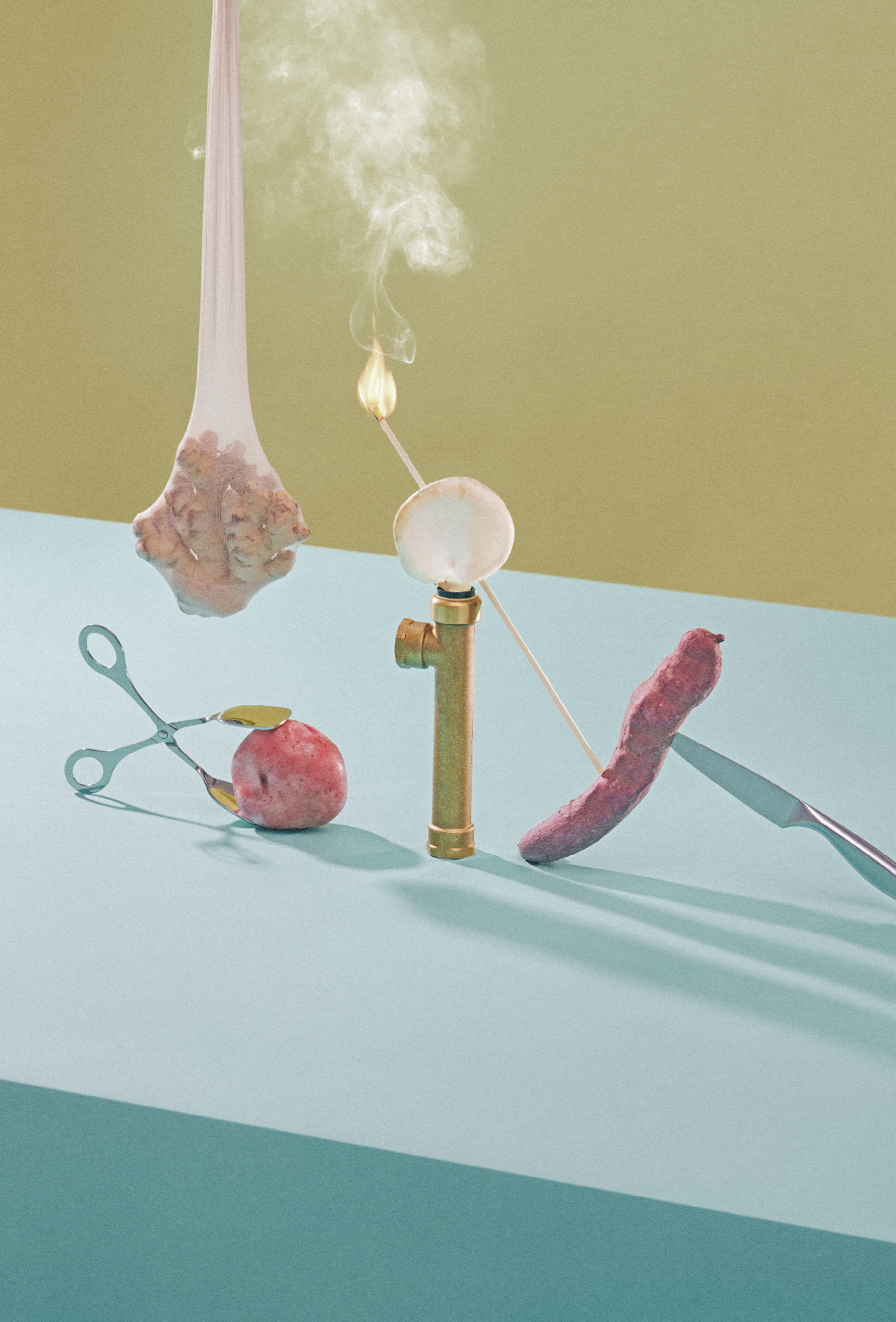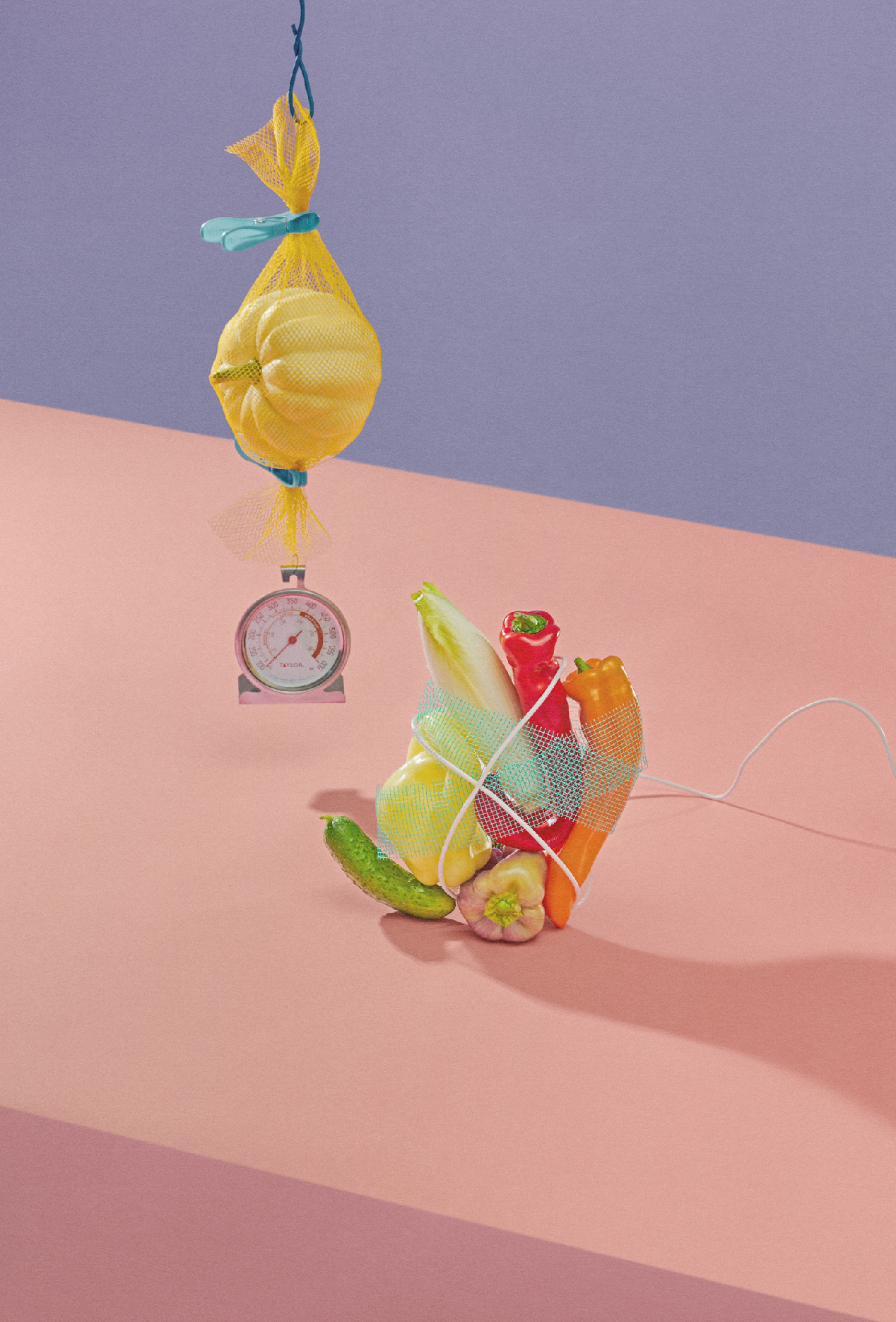 The Lumi logo was created to emote the beginning stages of change, evolving and shifting through subtle fluidity and a strong foundation. It nods to the iconic visuals and graphics of past environmental revolutions, particularly of the 1970s.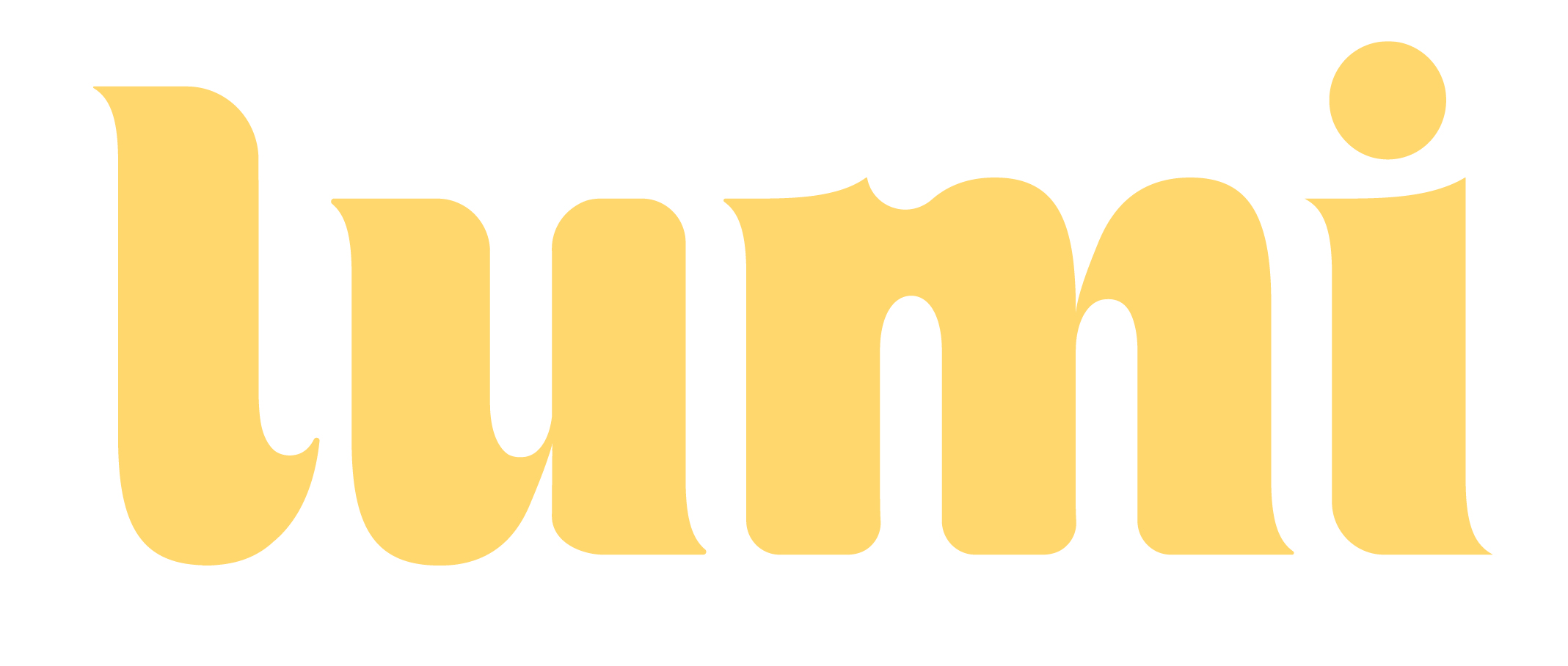 Quirky and unexpected, the Lumi brand photography presents the feeling of playfulness, creativity and innovative thinking.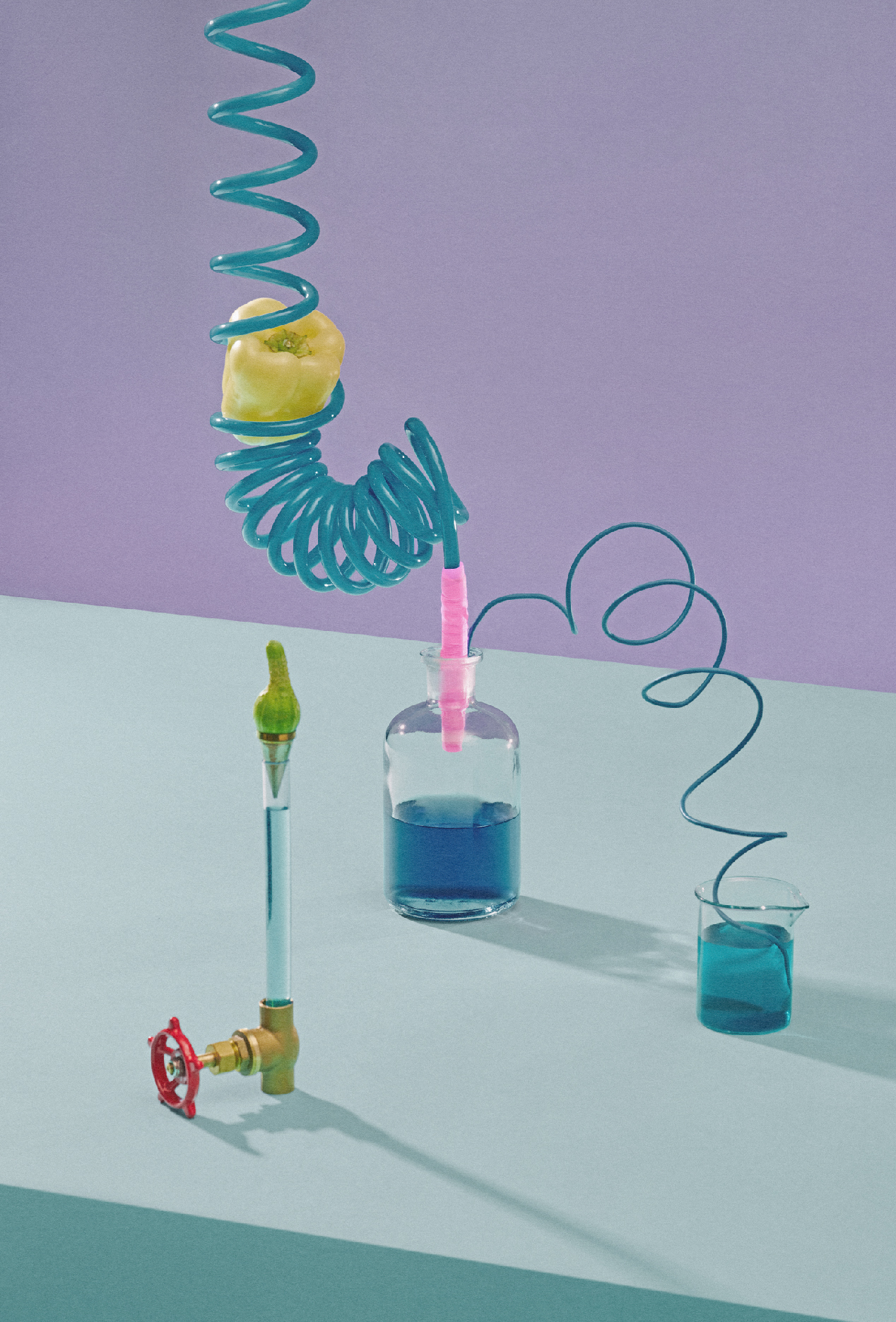 A mixture of organic materials, scientific tools and artful objects capture Lumi's unique approach to plant-based food research and innovation. The shifted perspective of the backdrop signifies Lumi's boundlessness and outsite-the-box thinking.
The perspective and tabletop is inspired by Salvador Dali paintings to give a surreal lens to the objects, inviting the viewer to perceive the food innovation as not solely food but the art that it is.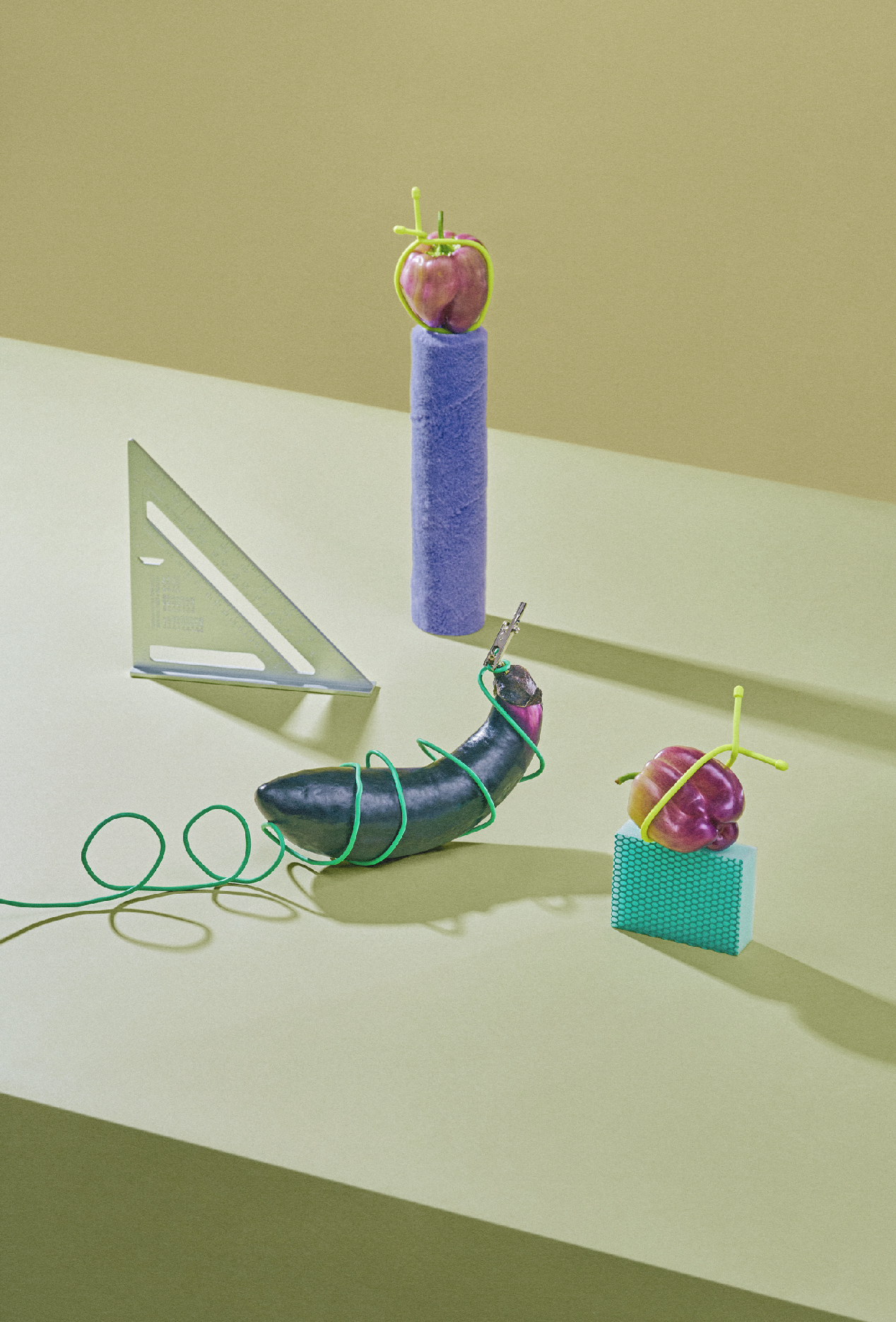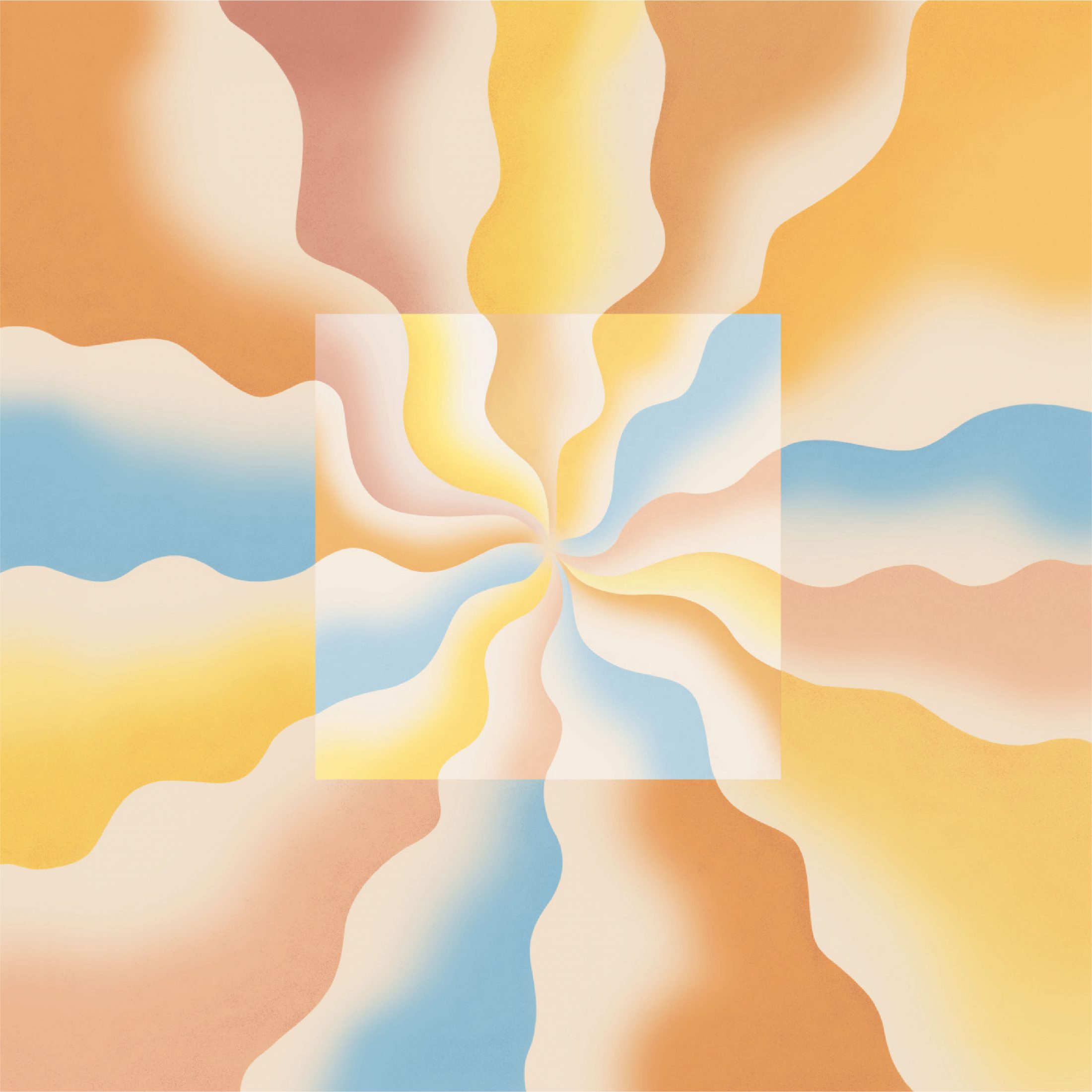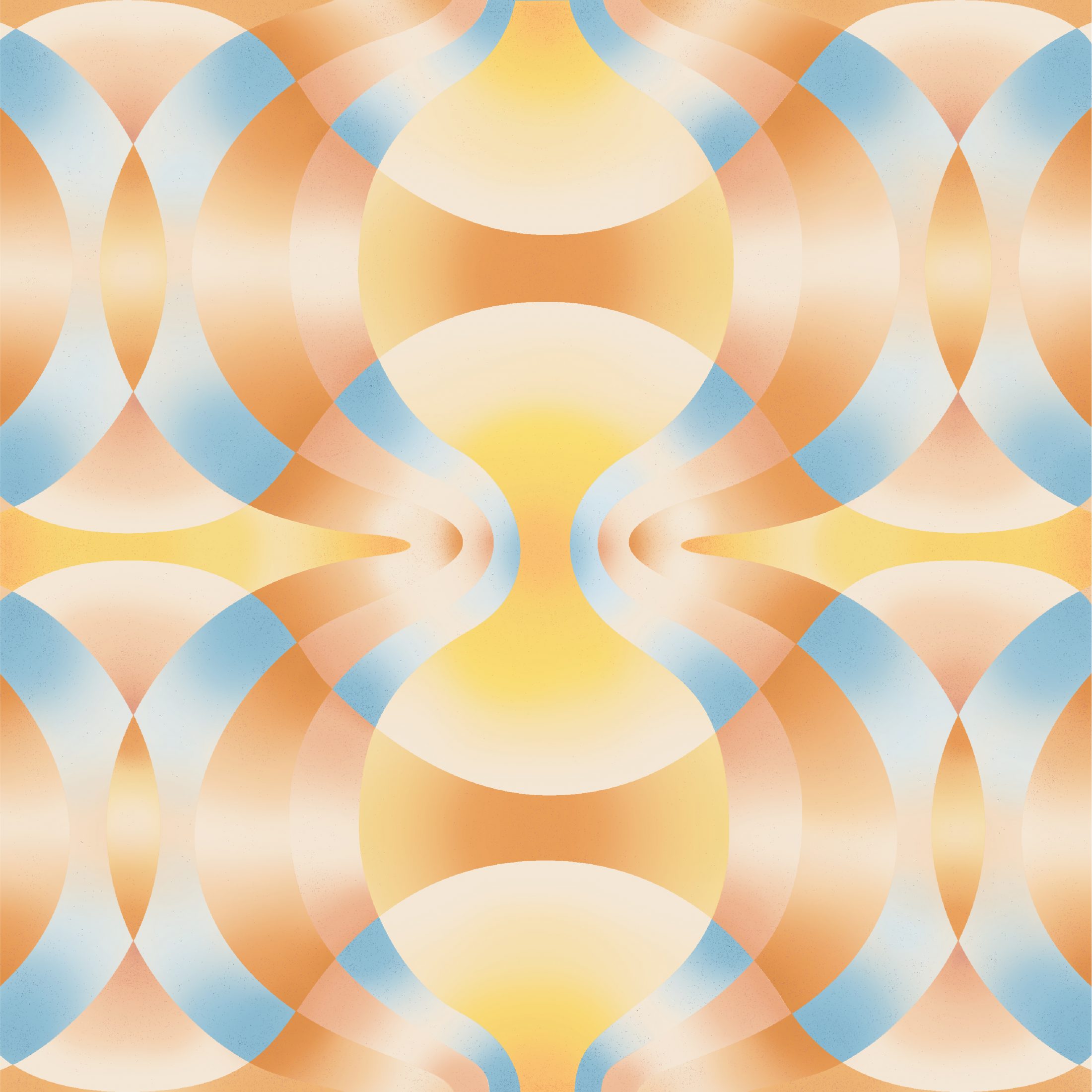 A custom set of illustrations embody the spirit of radical optimism and positivity that is foundational to Lumi. The illustration style is inspired by the iconic feminist artist, Judy Chicago, who founded the Feminist Art movement in the late 1960s. For over five decades, Chicago has remained steadfast in her commitment to the power of art as a vehicle for intellectual transformation and social change and to women's right to engage in the highest level of art production. Her revolutionary spirit is an inspiration for the changes we would like to make in the world.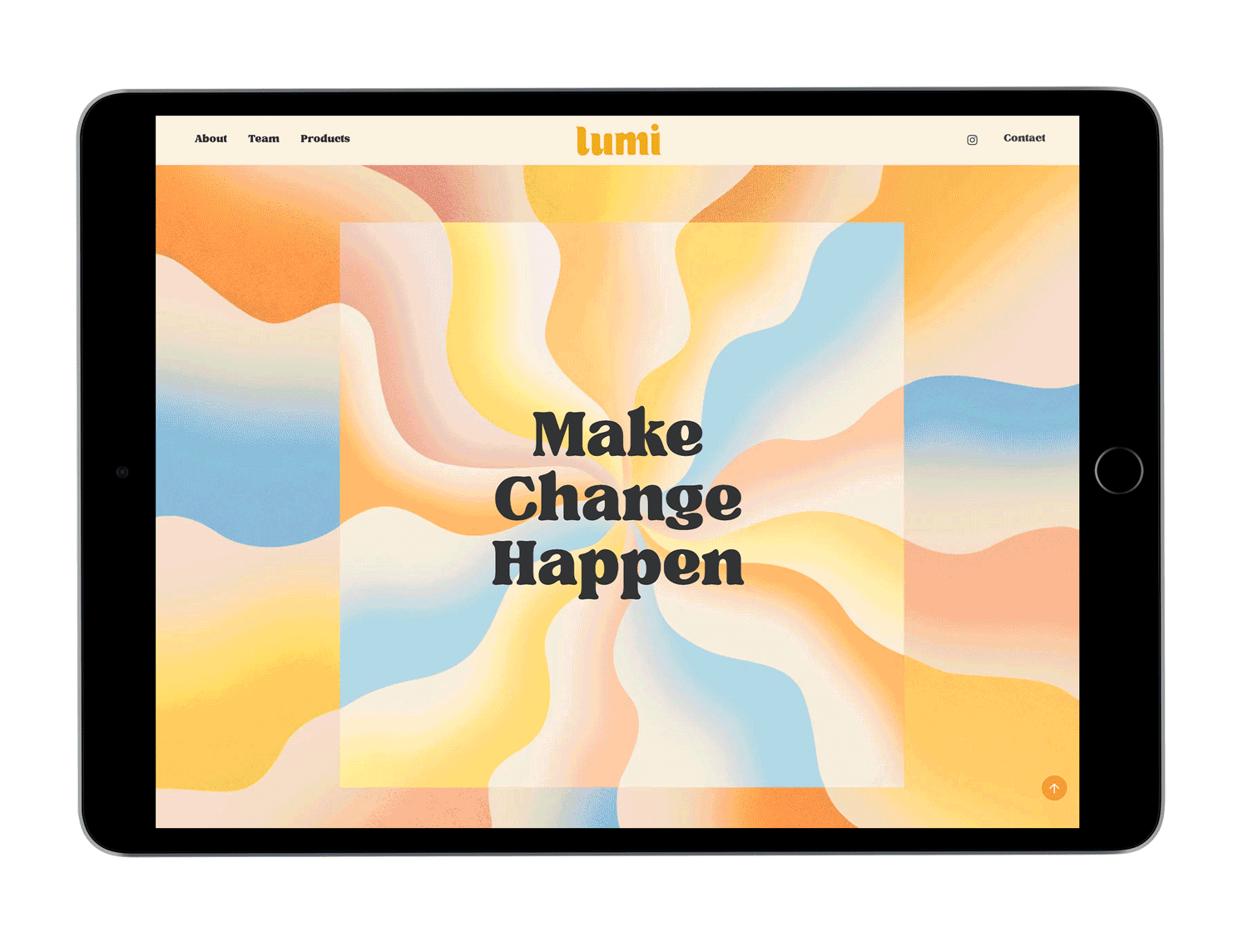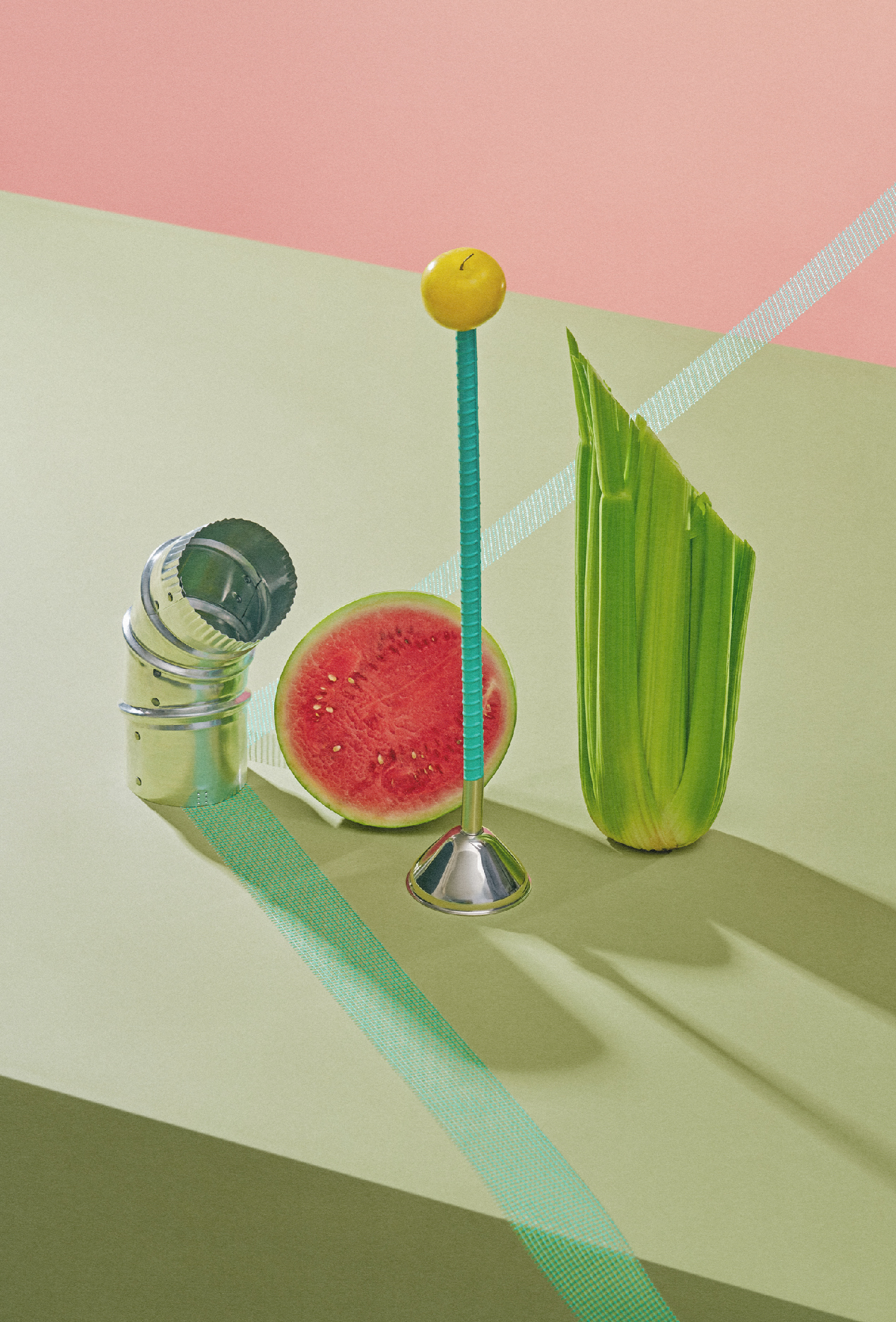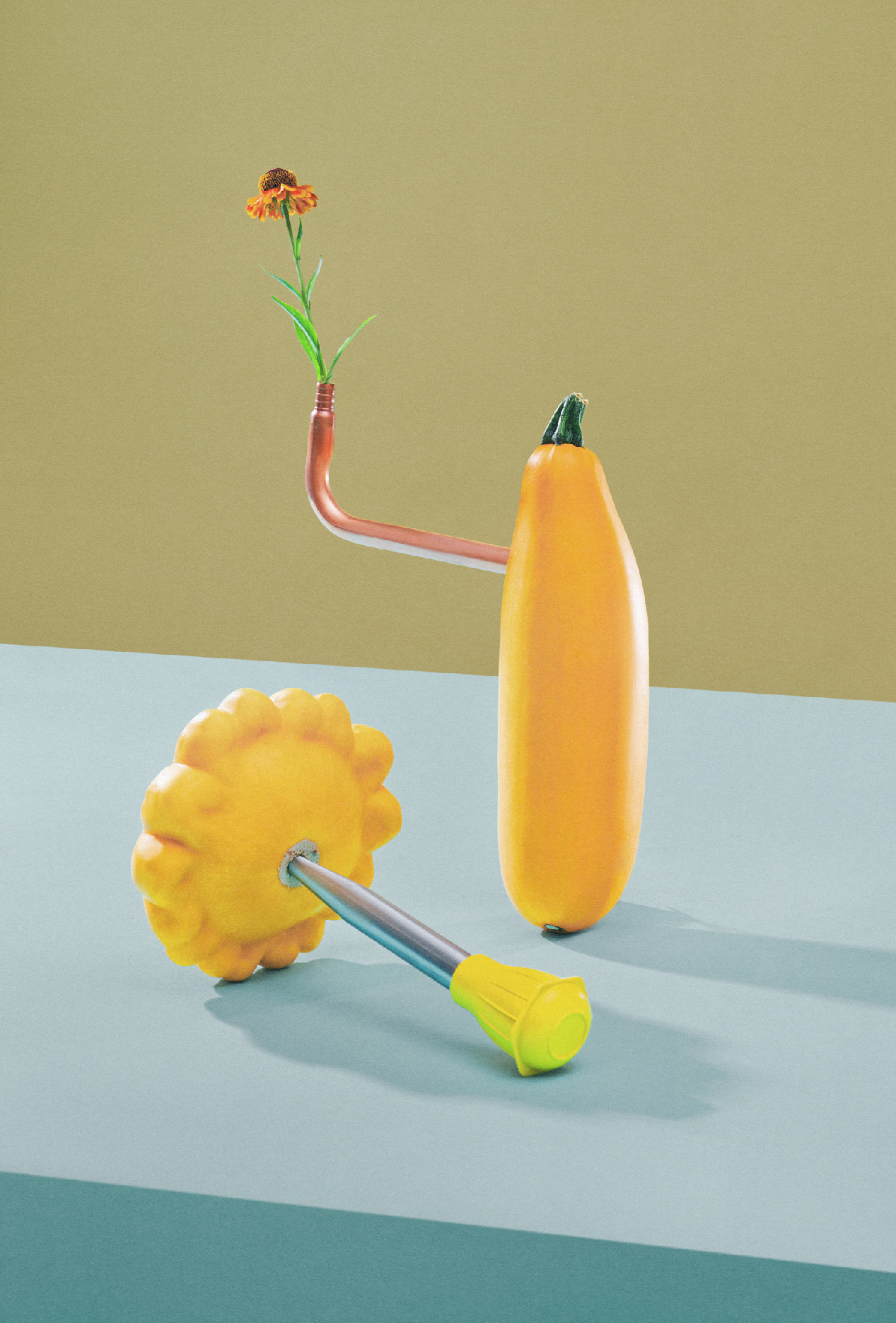 To evoke the spirit of 70's peace art and propel the ideals of the Lumi mission, a custom set of icons have been created for merchandise from tshirts, totebags and pins.