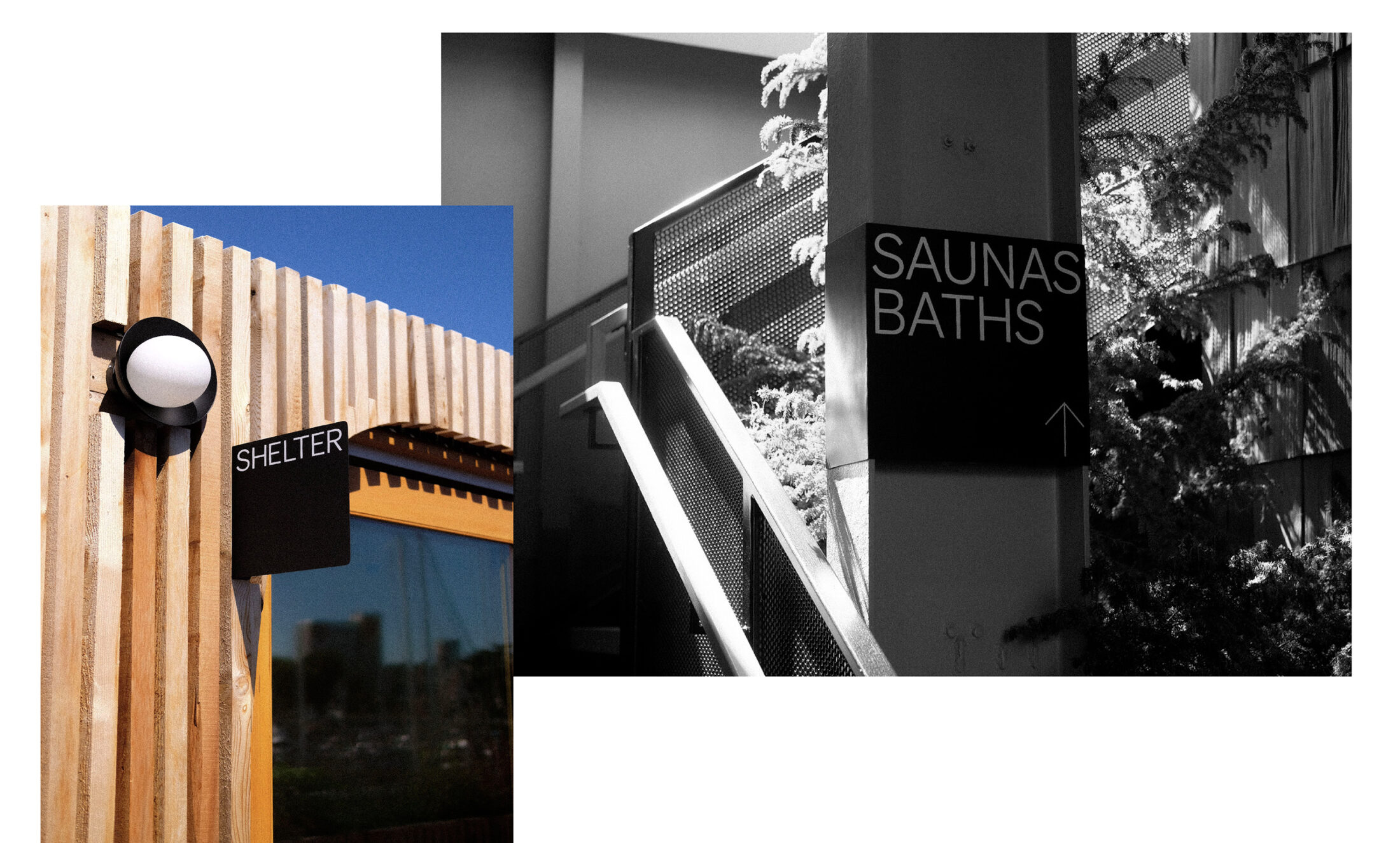 Arithmetic designed a wayfinding system for HAVN to guide the visitor through each level of their ship's design. HAVN is a sauna and cold/hot bath circuit set on a repurposed ship that overlooks Victoria's inner harbour. The signage program utilized a suite of square black powder-coated steel signs that echo the ship's design — where circle and square symbolize the natural and urban landscape.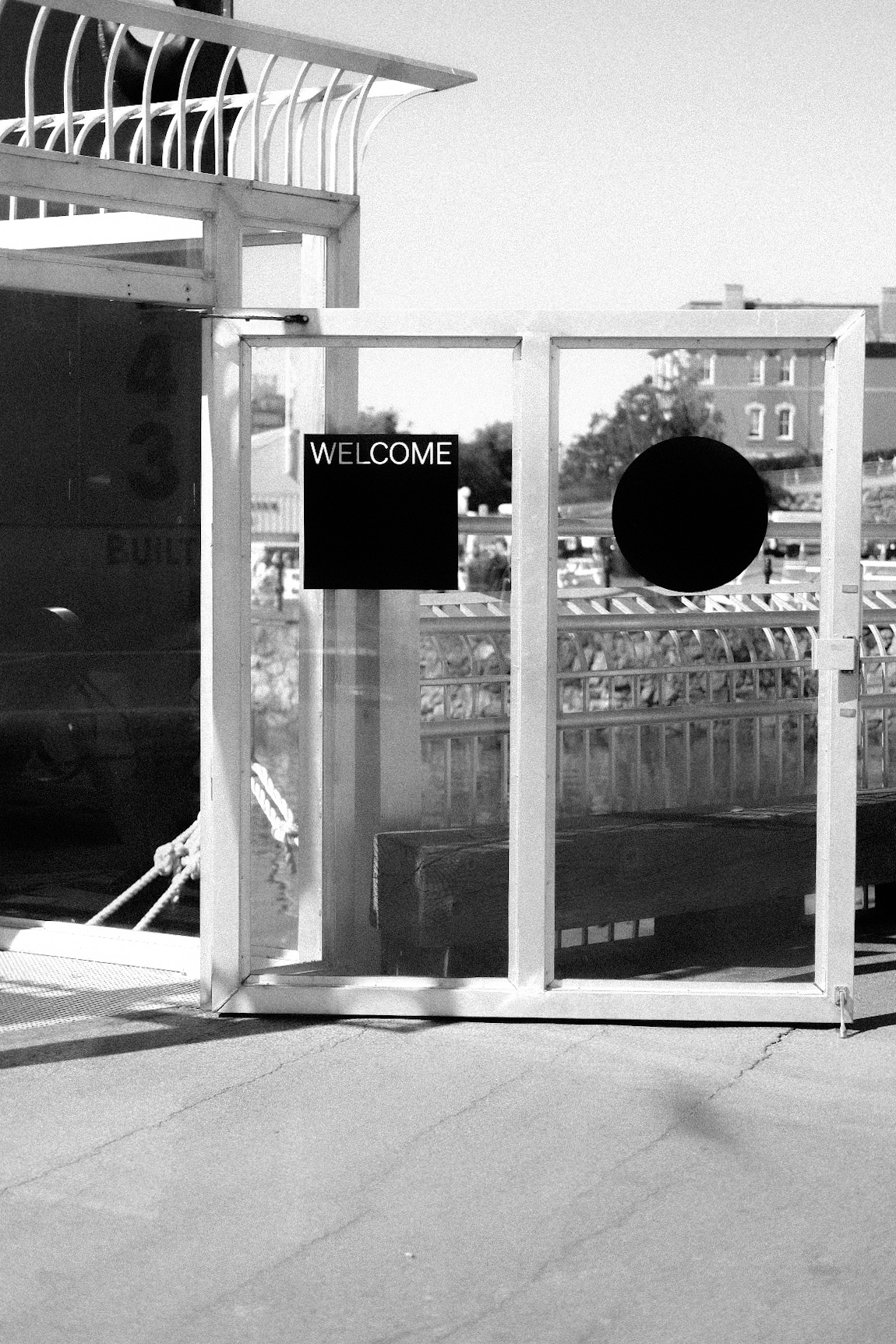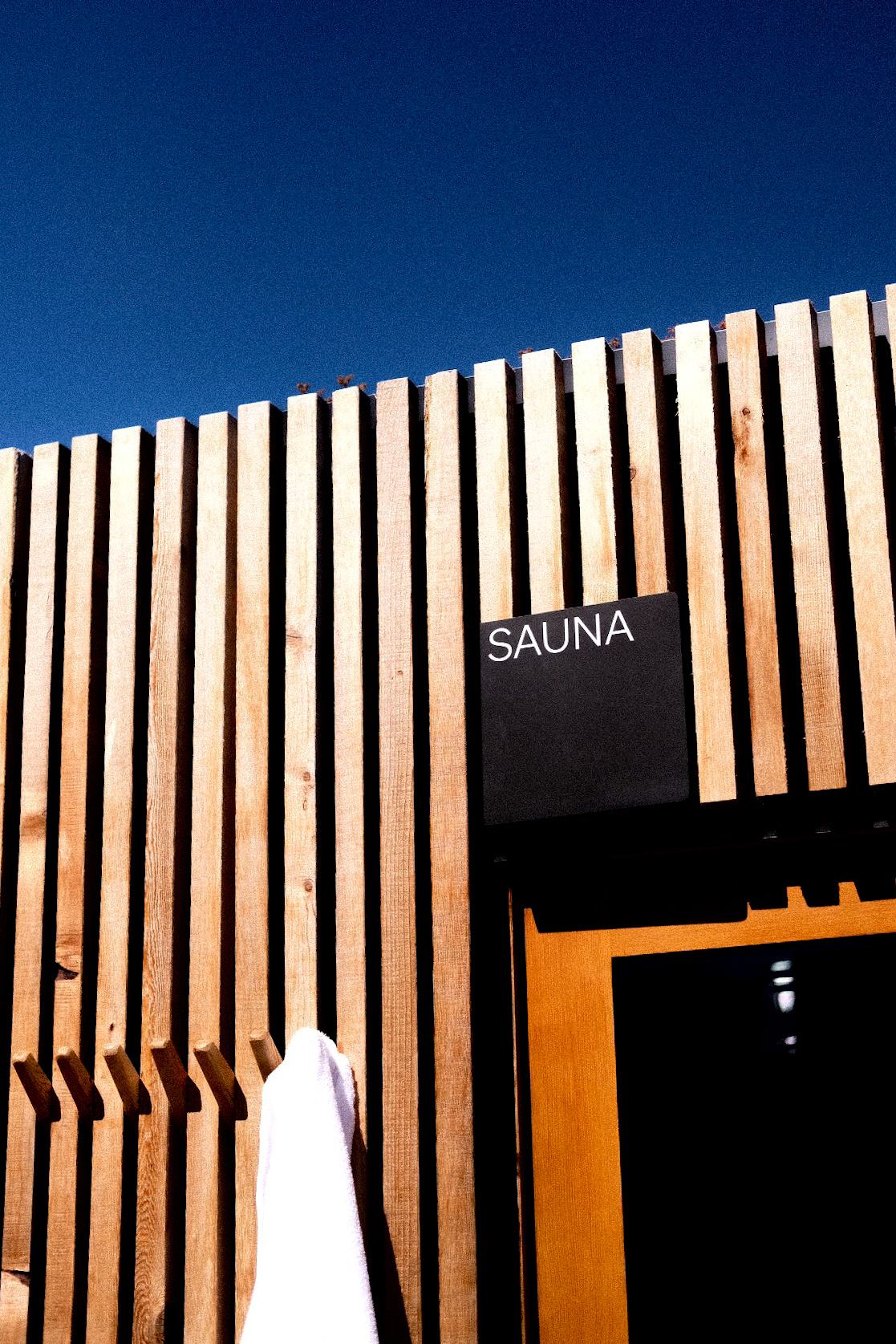 HAVN's typeface was selected for its modern confidence and machine-inspired appearance. Chosen to express the innovative and inventive nature of HAVN. The bold, white, all-caps lettering pays homage to the ship's remaining historical signage from its previous life.
Arithmetic designed the wayfinding system for HAVN remotely from concept ideation to detailed specifications for custom-built signs and installation guides.