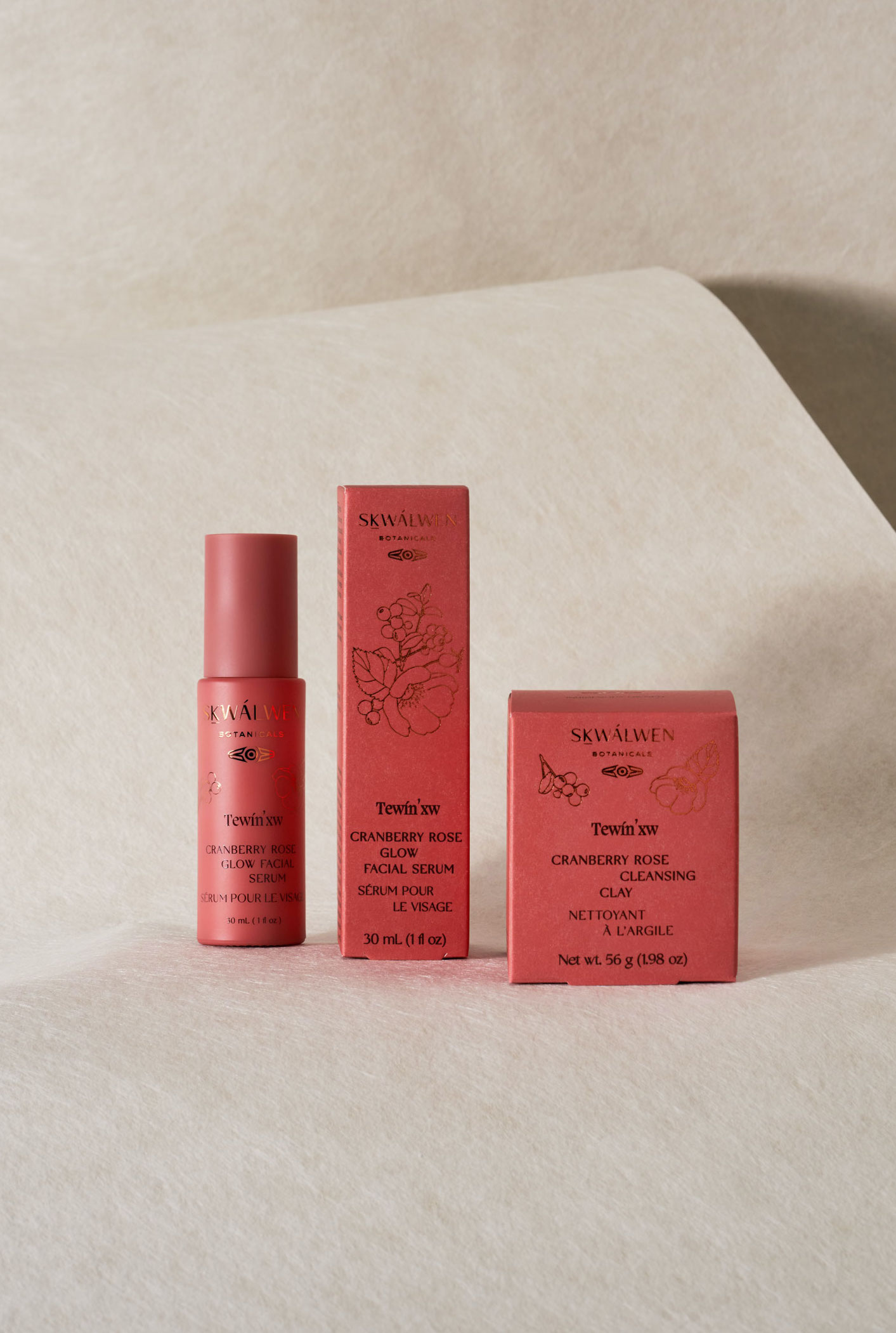 Sḵwálwen (skwall – win) is a luxury Indigenous brand creating botanical skincare products. Honouring traditional Skwxwú7mesh (Squamish) plant knowledge, they incorporate sustainably harvested and sourced plants and high-quality, organic ingredients. Each product has a Skwxwú7mesh name to honour the place where this plant knowledge comes from.
Sḵwálwen's new product packaging elevates the brand to a new level of luxury. With careful attention given to the textures and weight of the vessels, the consumer feels a sense of innate connection, an invitation to re-root. The colours create an immediate understanding of the product architecture, featuring key ingredients sourced according to traditional Skwxwú7mesh wisdom. The custom-coloured milk glass bottles become an elegant centerpiece for the line, mirroring the importance of tradition in the botanical formations.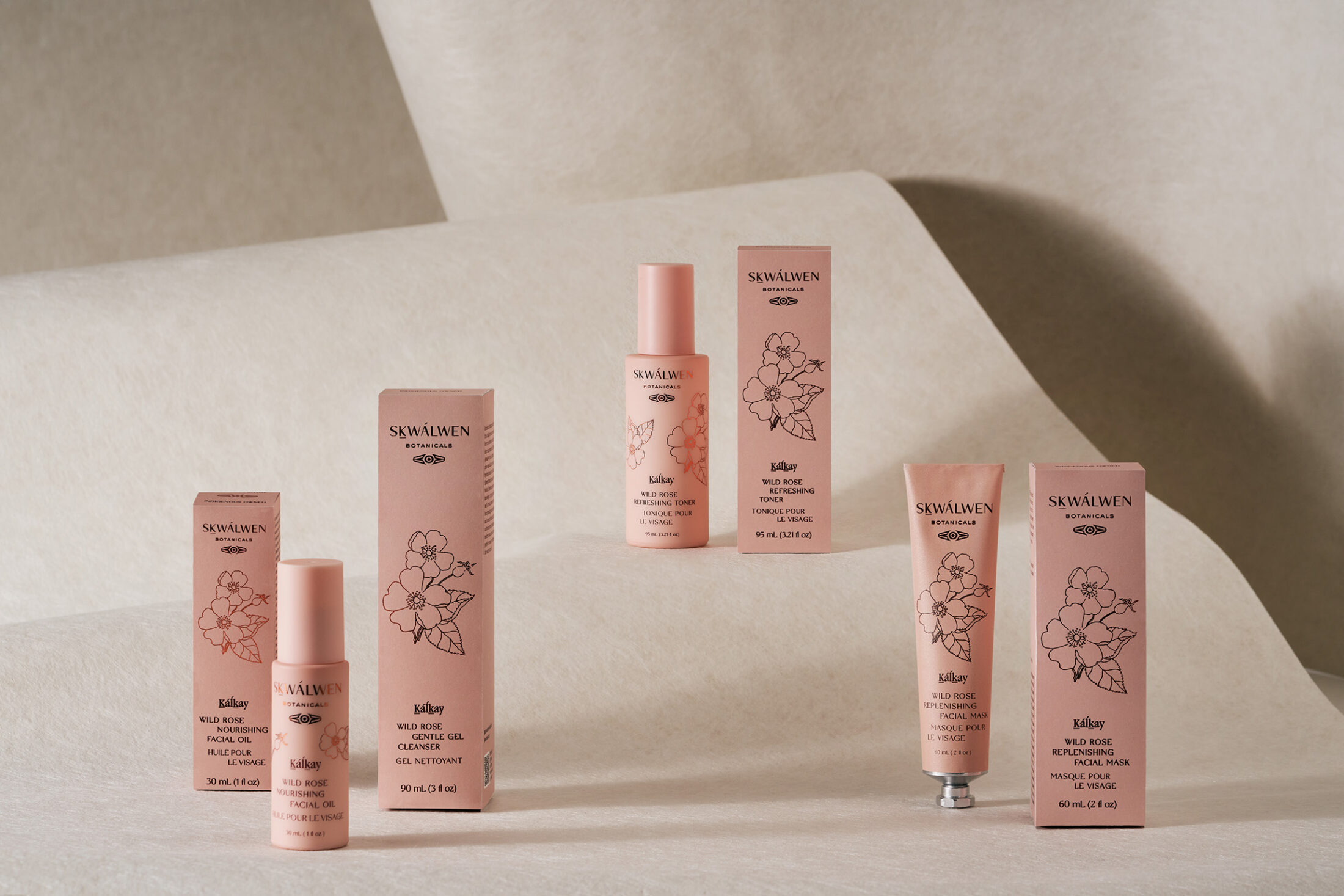 In an innovative move towards connectivity, the outer boxes feature a QR code that links the consumer to Sḵwálwen's website to gain more product and cultural knowledge. The box liner reveals another QR code that leads to a soundscape recorded on the very Skwxwú7mesh estuary that the brand's formulation traditions are still honoured today. This is an invitation to the user to slow down and fully immerse themselves in the abundance of the Land, to re-root.