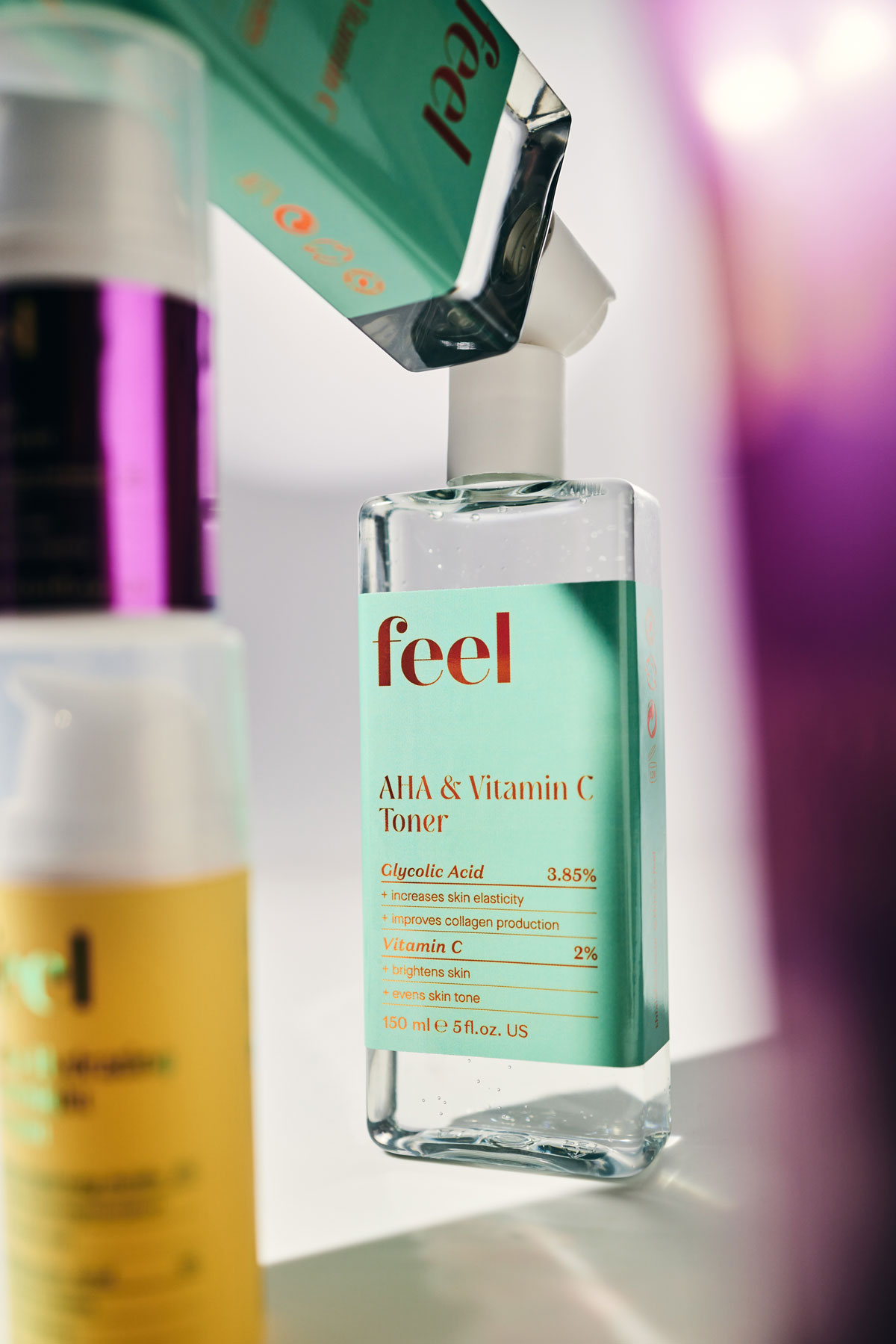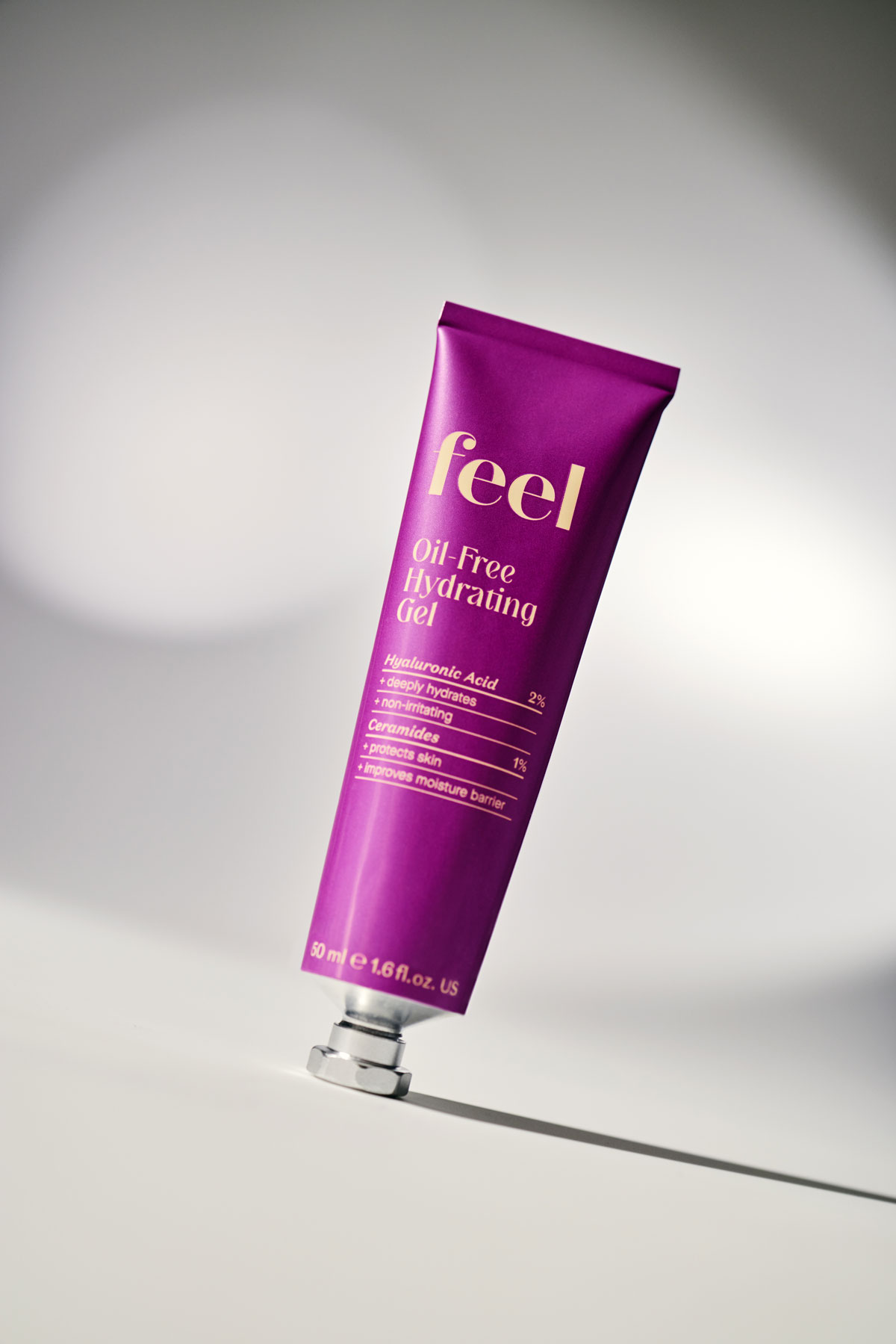 Streamlined, playful and vibrant — the Feel packaging was designed with Gen Z in mind. Iridescent, metallic, surprising colour combinations and reflective surfaces bring a surreal take to the skincare category. Strategically designed to break convention in an otherwise subdued category and bring a future forward vibe to consumers entering the beauty category looking for their aesthetics to be mirrored back to them through the packaging.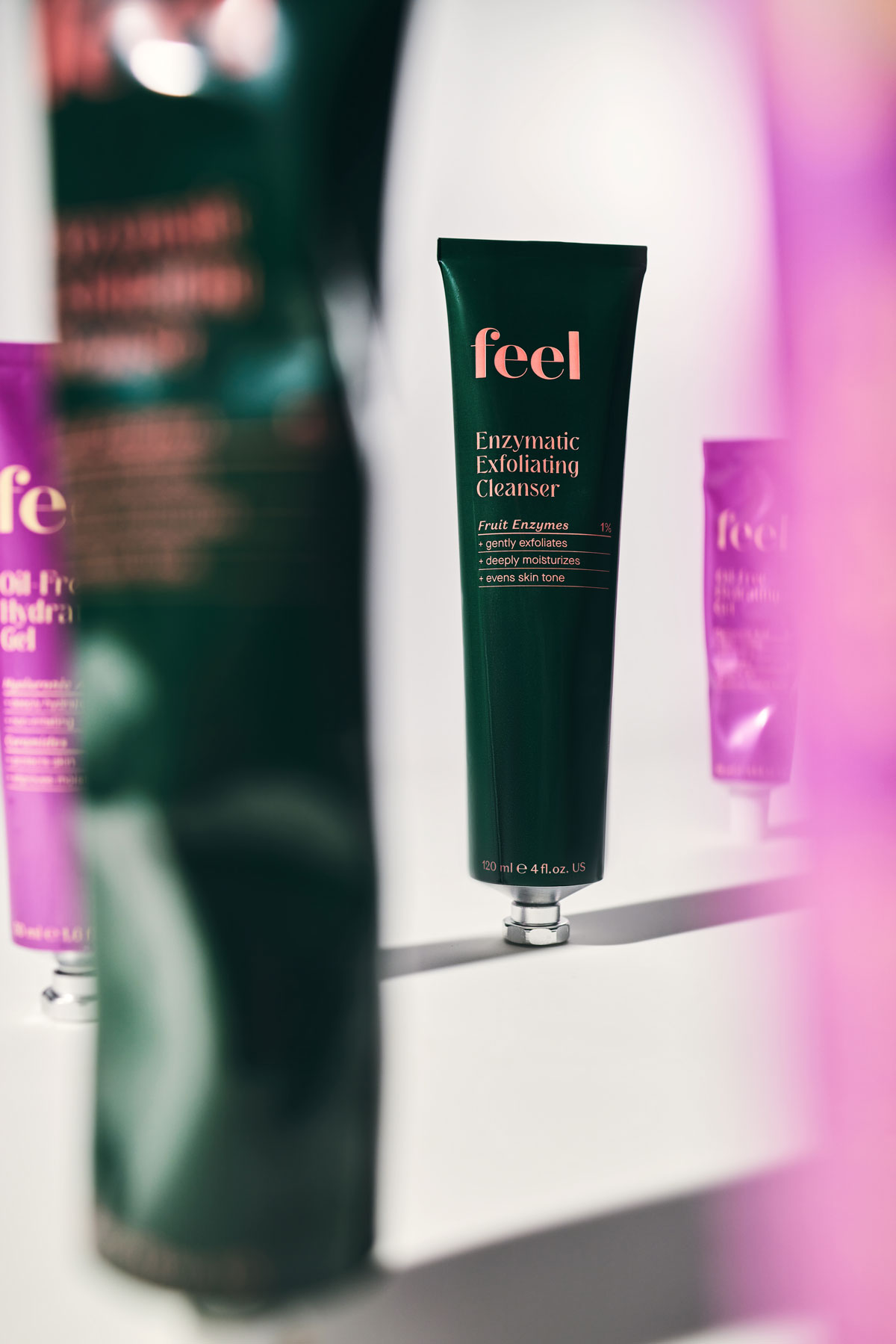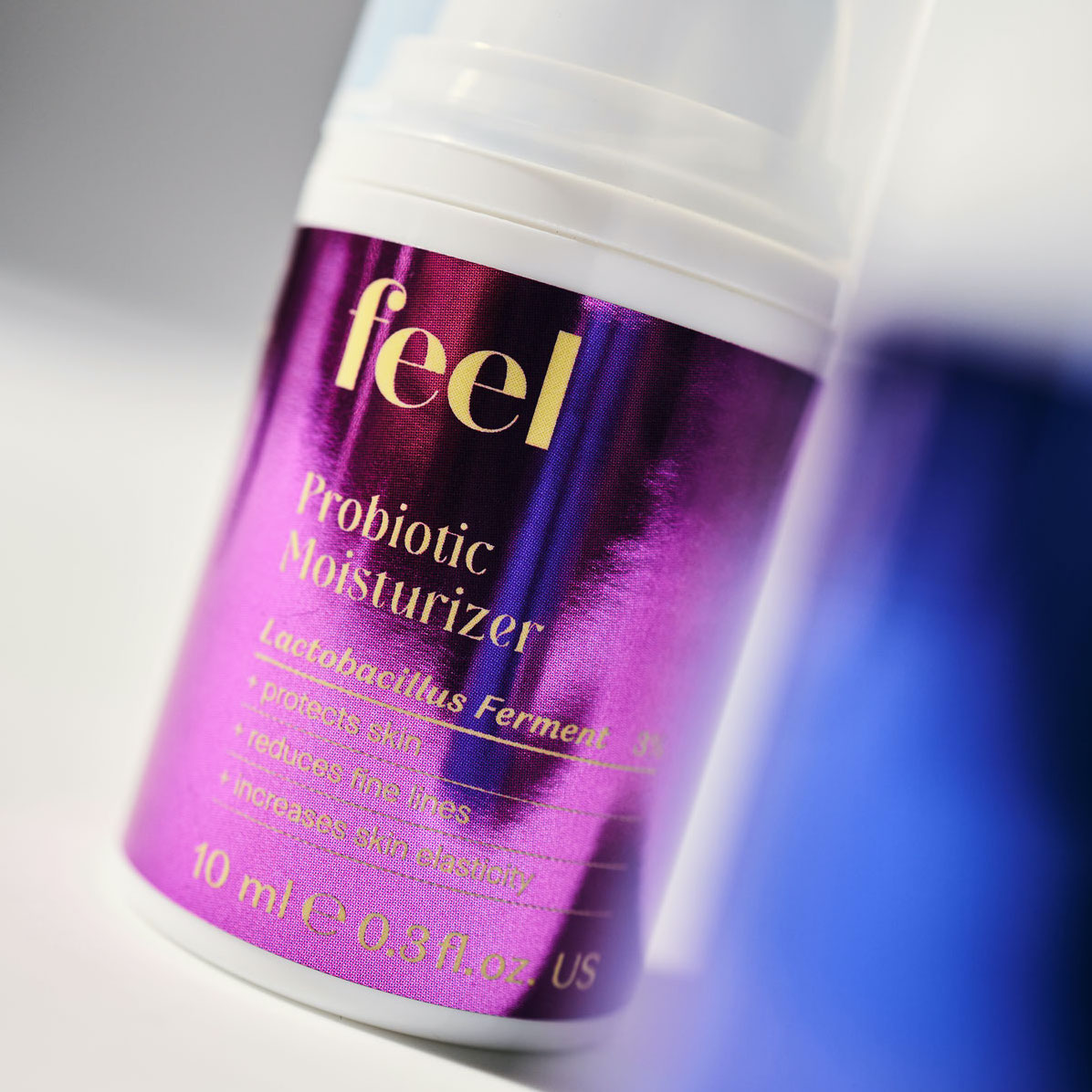 To create a foil effect, we printed on a metallic BOPP label substrate and laid down a CMYK print without using foils. For the aluminum tubes, we harnessed the metallic surface of the aluminum and printed bright Pantones to recreate the look of foil. The typographic layouts and treatment are designed in contrast to the futuristic colour palette providing a sense of reputability and efficacy through a prescription style type set.
We strategically eliminated the secondary packaging to reduce environmental impact while the vessels and closures are made with PCR plastic and are recyclable to reduce virgin plastic use. The tubes are made from infinitely recyclable aluminum with aluminum caps to eliminate plastic.