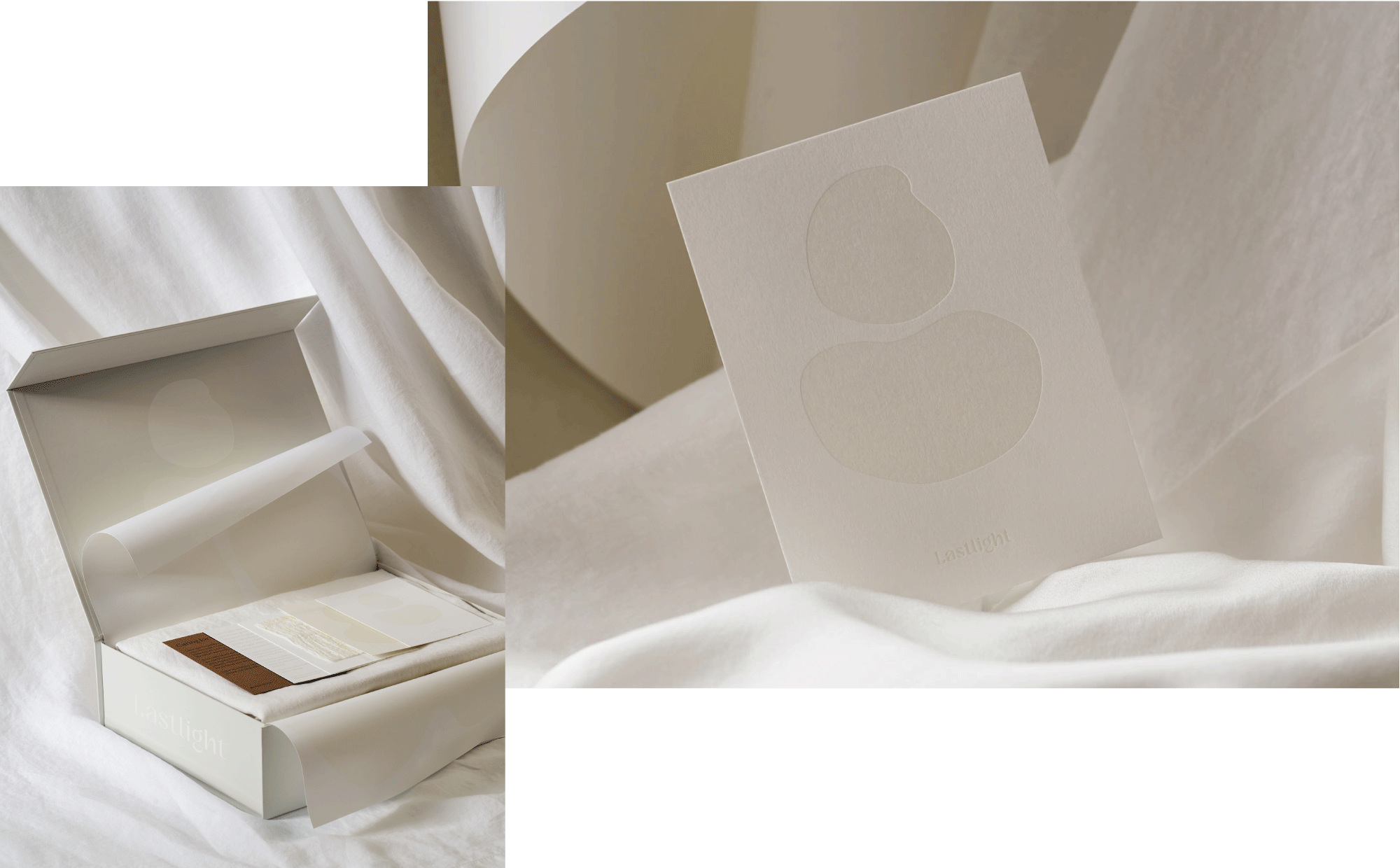 A 'quiet' expansion, luxury linen brand Last Light's renewal symbolizes the stillness where the voice of memories can be heard — the forms of dreams and a shape-shifting womb. Inspired by the reach and withdrawal of light play in the intimacy of our homes, Last Light's redesigned brand and e-commerce packaging strategy creates an emphatic sense of luxury and real tactility — like the cloth that holds us, protects us, envelops us, each piece creates in itself a moment to be held.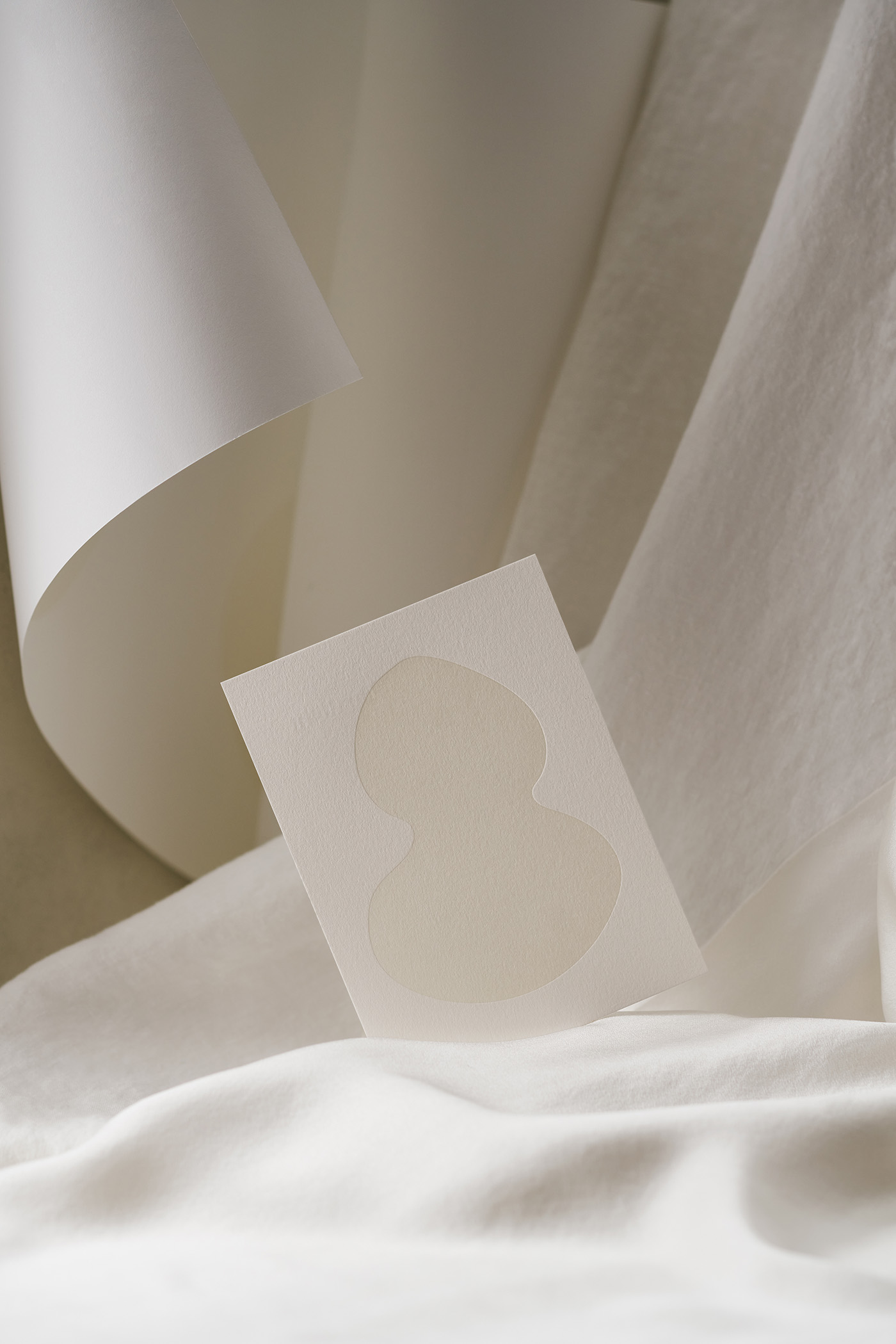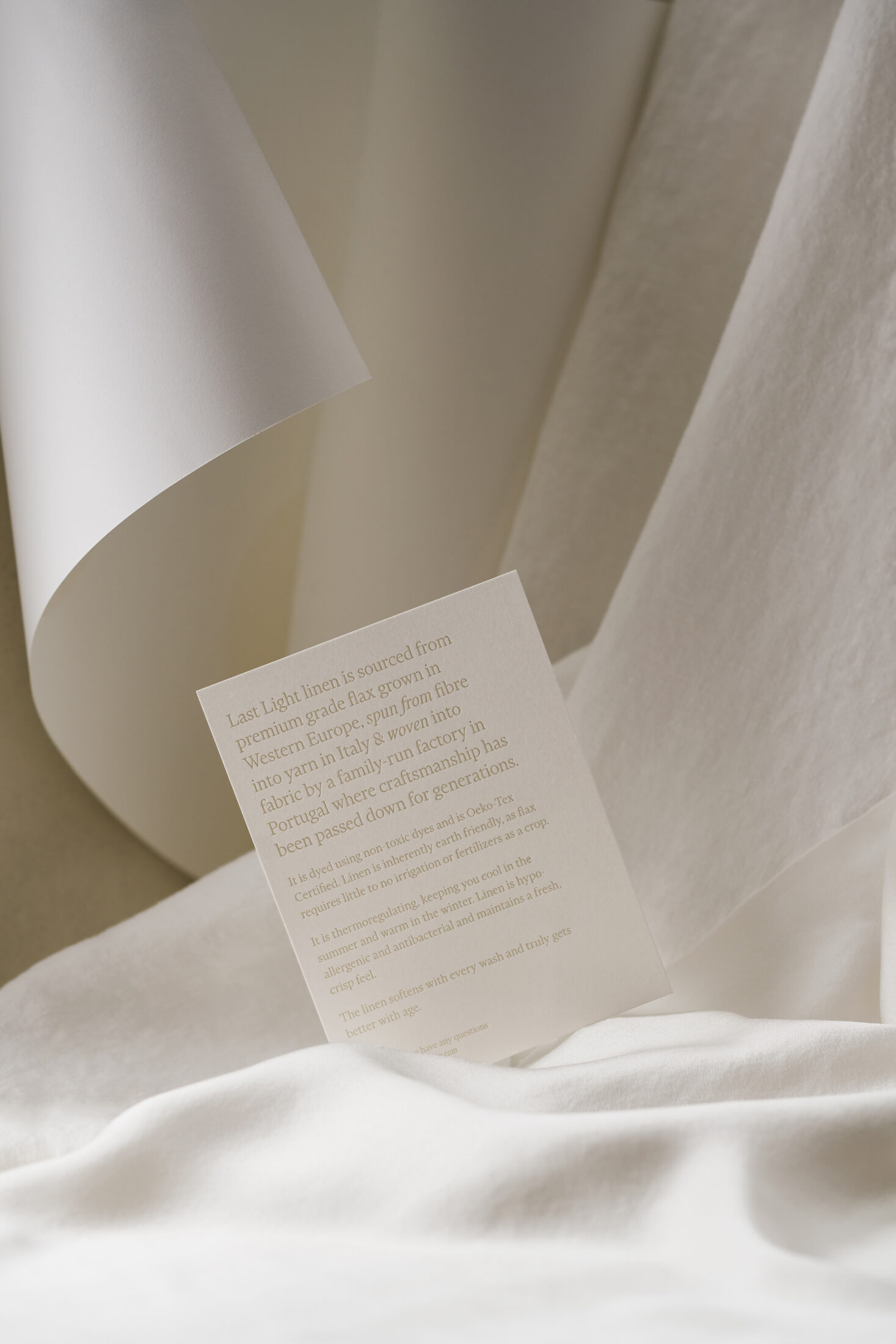 Last Light's colour program is a narrative spectrum of the shadow and light dancing on our bedroom wall — a strategic fluidity from the shades of white of daylight, the warmth of low afternoon, to the depth of the blue hues at midnight.
Premium paper stocks chosen for their texture memory were carefully selected to recreate the traditional imprint capabilities of cotton rag paper stocks without the use of virgin cotton as a raw material, that contributes to heavy water consumption and agrochemical usage.