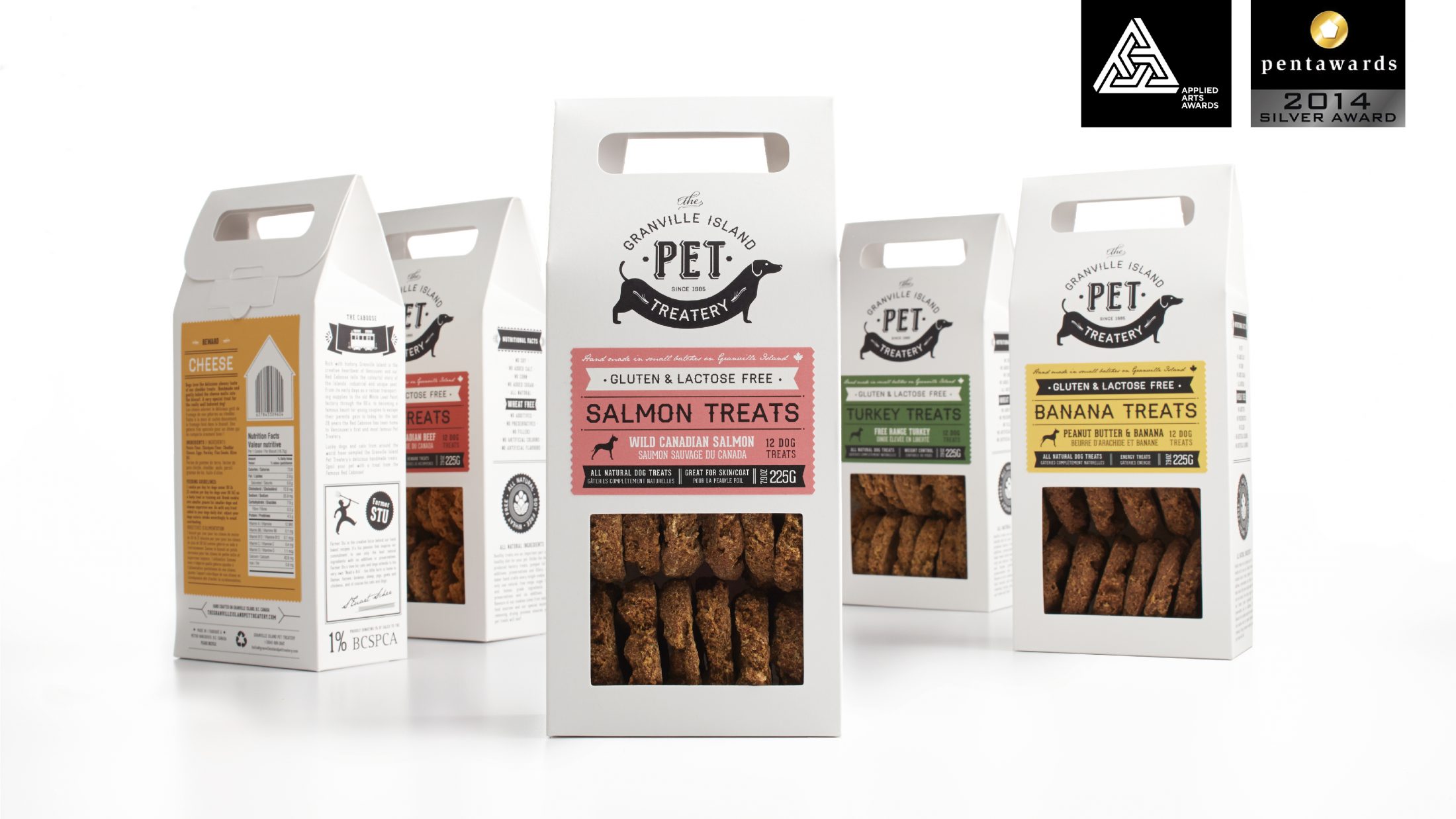 Arithmetic was approached by a local dog bakery to update their pet treat packaging — tasked with the challenge to rename, reposition and overhaul the design aesthetic of a collection of dog cookies that could simultaneously straddle both the "gift" and the "grocery" market categories.

Our first step was to provide research and a strategic approach by refining the product offering to highlight healthy nutritional choices. Specifically to create a completely gluten-free line, and offer dairy-free and vegan options for dogs with sensitivities.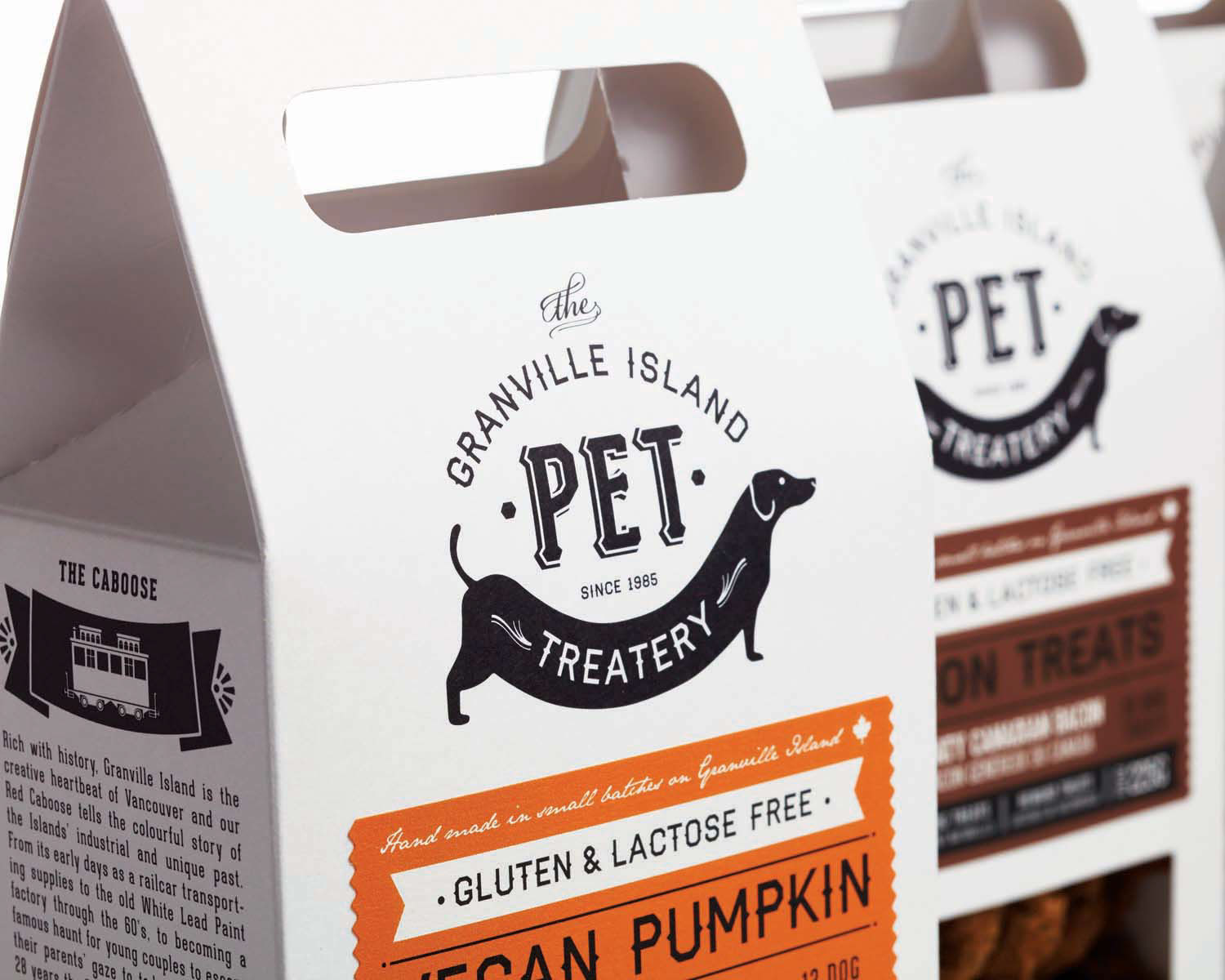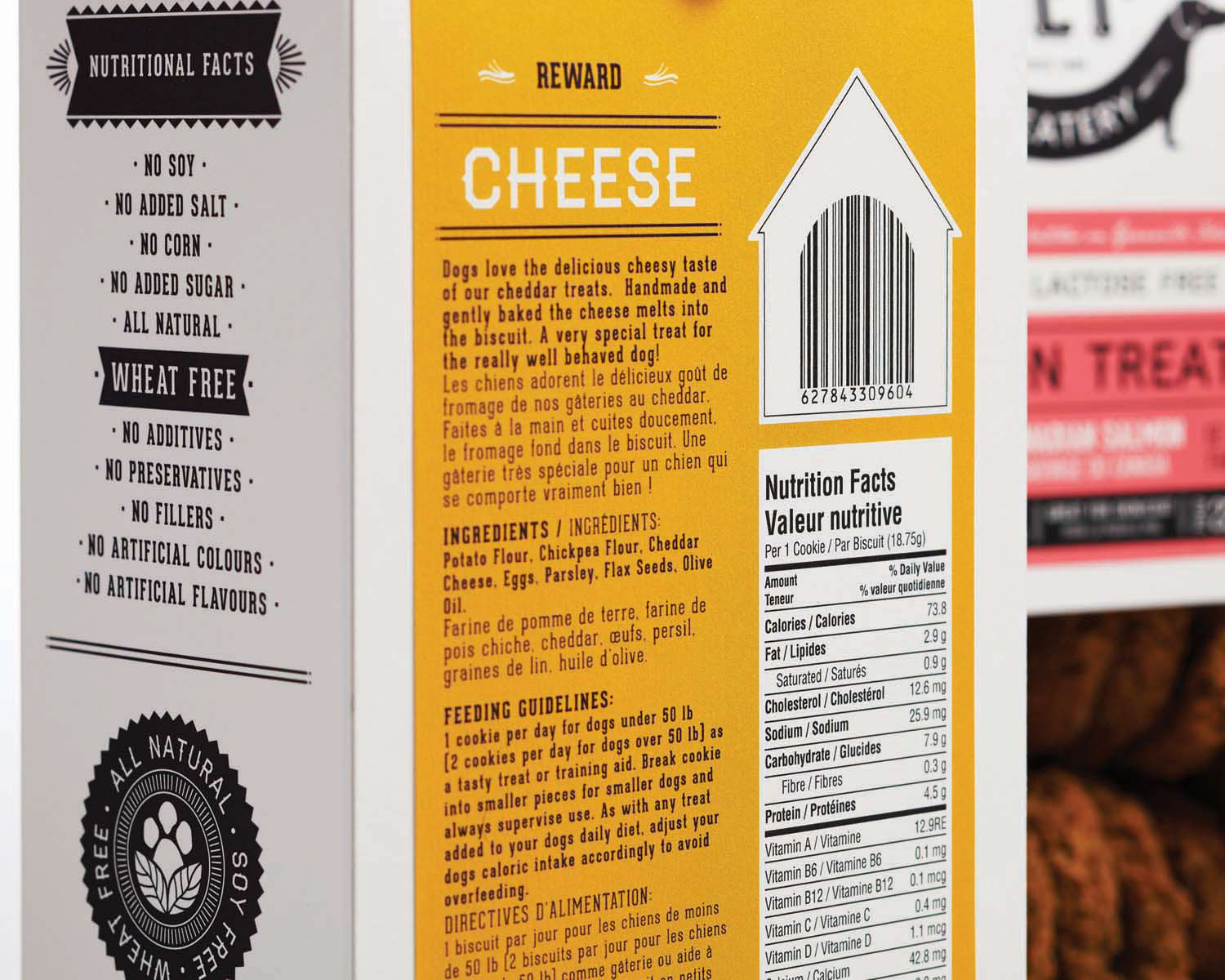 With the gifting market in mind, we designed a cardboard package that would allow the consumer to feel like they could give a gift from their travels to their pet, or friends with pets as a hostess gift. Integrating a handle and creating a bakery-like carton was the perfect solution to convey the feeling of home-baked and gift — all in one.
A window showcases the handmade and healthy quality of the cookies while a black and white printed carton portrays the vintage history of the brand and its Granville Island heritage (the 2nd most visited place in Canada) and allows for a system of interchangeable, brightly coloured labels for each product. This packaging design is unique in that it breaks conventional models in Pet Shops, allowing it to stand out and clearly communicate a healthy, natural and fun option.