PRODUCTION
STUDIO MANAGER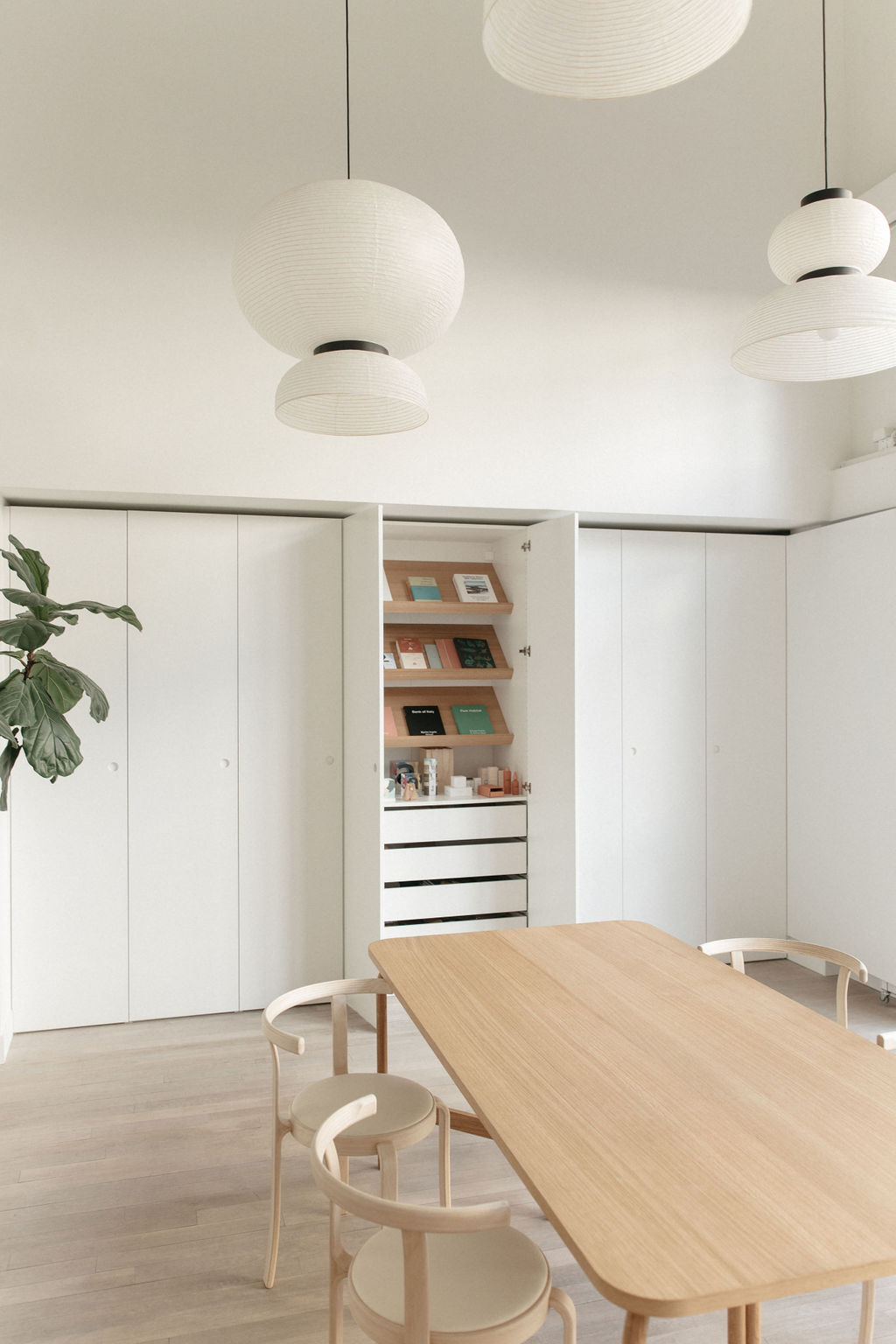 The objective of the Production & Studio Manger is to partner with best-in-class artisan suppliers to build and manage a highly efficient, communication-based bridge to the in-house design team at Arithmetic, ultimately delivering on and maintaining Arithmetic's high standards for excellence, lead time, price, and sustainability.
Arithmetic is an internationally recognized, award-winning, multi-disciplinary design studio creating and producing meaningful custom everyday luxury in a variety of fields from graphic design, product development, interior design, retail strategy, social media, and e-commerce.
Arithmetic is growing and this is a unique opportunity to further develop design and manufacturing systems, support a team of award-winning creators, and foster unique artisan partnerships to further expand our international presence. As the Production & Studio Manager, you will support in the delivery of our in-house design team's vision, excel in global sourcing, integrative negotiation, top-level execution, and ensure that the design team is effectively managing billable hours for profitable work.
PRINT & DIGITAL PRODUCTION MANAGEMENT QUALIFICATIONS & REQUIREMENTS
5+ years minimum experience in a print production coordination and project management role
Strong spoken Mandarin Chinese required. Level 4/C1/HSK5 full professional proficiency preferred
A minimum Level 4/C1 spoken and written full professional proficiency in English is required
Strong technical aptitude in print production is required (should be able to review print ready files and correct discrepancies)
Strong technical aptitude in manufacturing and fabrication is required. Industry specialization in fashion, homeware, and/or print
Direct experience in global sourcing and direct vendor communication
Proven experience in integrative negotiation (solutions that benefit both parties)
Excels in multi-vendor and team time management resulting in delivering work on time and on budget
Responsible for the production and delivery of high-quality product that fulfills the design vision
Strong colour aptitude with the ability to distinguish between subtle colour variances and incongruencies and strong technical understanding of Pantone, CMYK, RGB colour systems
Intermediate knowledge of Adobe Illustrator, InDesign, Photoshop, and Acrobat is required
Intermediate knowledge of Apple operating system and applications is required
Intermediate knowledge of Microsoft Excel and Word is required
Basic knowledge of Google Suite is required
Post-secondary education or related work experience in graphic communications or similar industry is considered an asset
Experience or knowledge in social media is considered an asset
Experience or knowledge web development and ecommerce is considered an asset
Experience working with Basecamp software is considered an asset
Experience working in the web space is considered an asset
Basic Apple iOS troubleshooting ability is considered an asset
The role will require, at times, to be available to our global partners during their working hours to prevent delays. Schedule flexibility will be required
Impeccable professional manner is required including in written form
WORKFLOW & TEAM MANAGEMENT QUALIFICATIONS
Oversee the in-house design team's workflow and schedules with five team members within your group
Build strong and trusted relationship with team
Proven experience in successful employee management
Act as liaison between manufacturers and design team
Assessing, integrating, and clarifying client briefs and assigning the appropriate designers to a project
The ability to collaborate fluently with cross-functional partners, including design team, creative director, management, and accounts team
Leadership abilities to mentor and coach employees to boost morale and achieve high-level operation standards
Manage individual team member scheduling and workflows for maximum workforce efficiency
Evaluate, adjust, and create new procedures and policies as needed for high-level operation standards
Ensure best practices are identified, documented, followed, and improved over time.
Managing all aspects of the budget for each project, along with financial tracking and controls
Assess and manage risk to minimize losses and maximize profits
Flexible in managing multiple projects, requiring multiple skills, deadlines and budgets.
Desire to self-learn without prompting is essential
Desire to work independently without supervision is essential
Proven track record of your drive to innovate as well as continuously improve the status quo
A strong sense of ownership and accountability
Proven problem-solving attitude
Dedicated commitment to investing in results that add value to the business
Dedicated commitment to high professional and industry standards
Demonstrated experience in customer service settings
Excellent communication and interpersonal skills
Leads by example showing that no job is too small or beneath anyone if it serves the well-being the team
Dedicated commitment to learn and apply Arithmetic's values, business and people leadership principles
Ensure that health and safety guidelines are followed
Responsible for overseeing and implementing a high level of presentation and daily functioning of the physical studio space and managing all studio operations
This role will start as part time with the opportunity to grow
Please contact the studio via e-mail only.
Head to our Philosophy section on our website for who we are and what we do. Arithmetic is an equal opportunity employer. Arithmetic believes in providing an inclusive workplace where all individuals have opportunity to succeed. We are committed to doing so by providing accessible employment practices. We offer a custom-tailored health and benefits and insurance program to our employees.