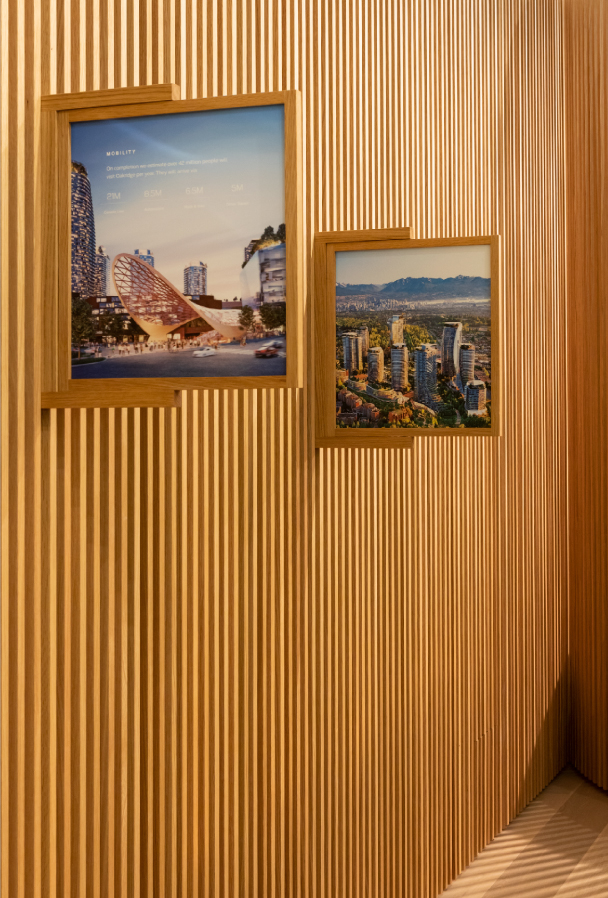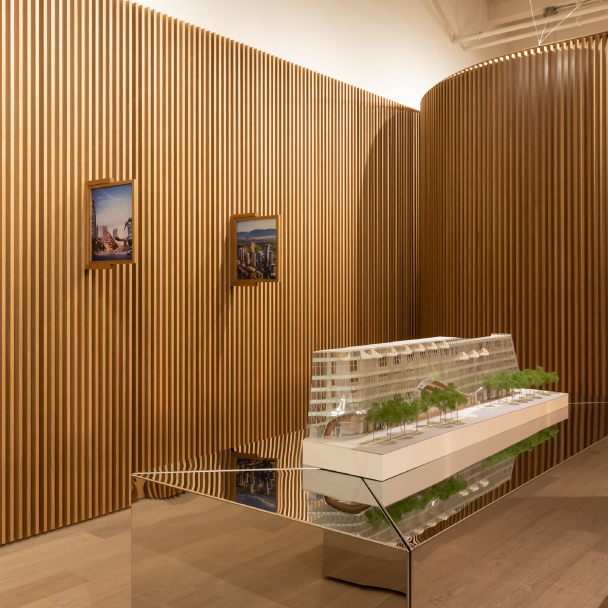 Oakridge is an extensive and holistic development program created by Westbank which will transform the area of Vancouver into a new city hub.
The Strata Room needed to embody the ethos of this visionary project in order to display and market the ideal commercial spaces to potential investors.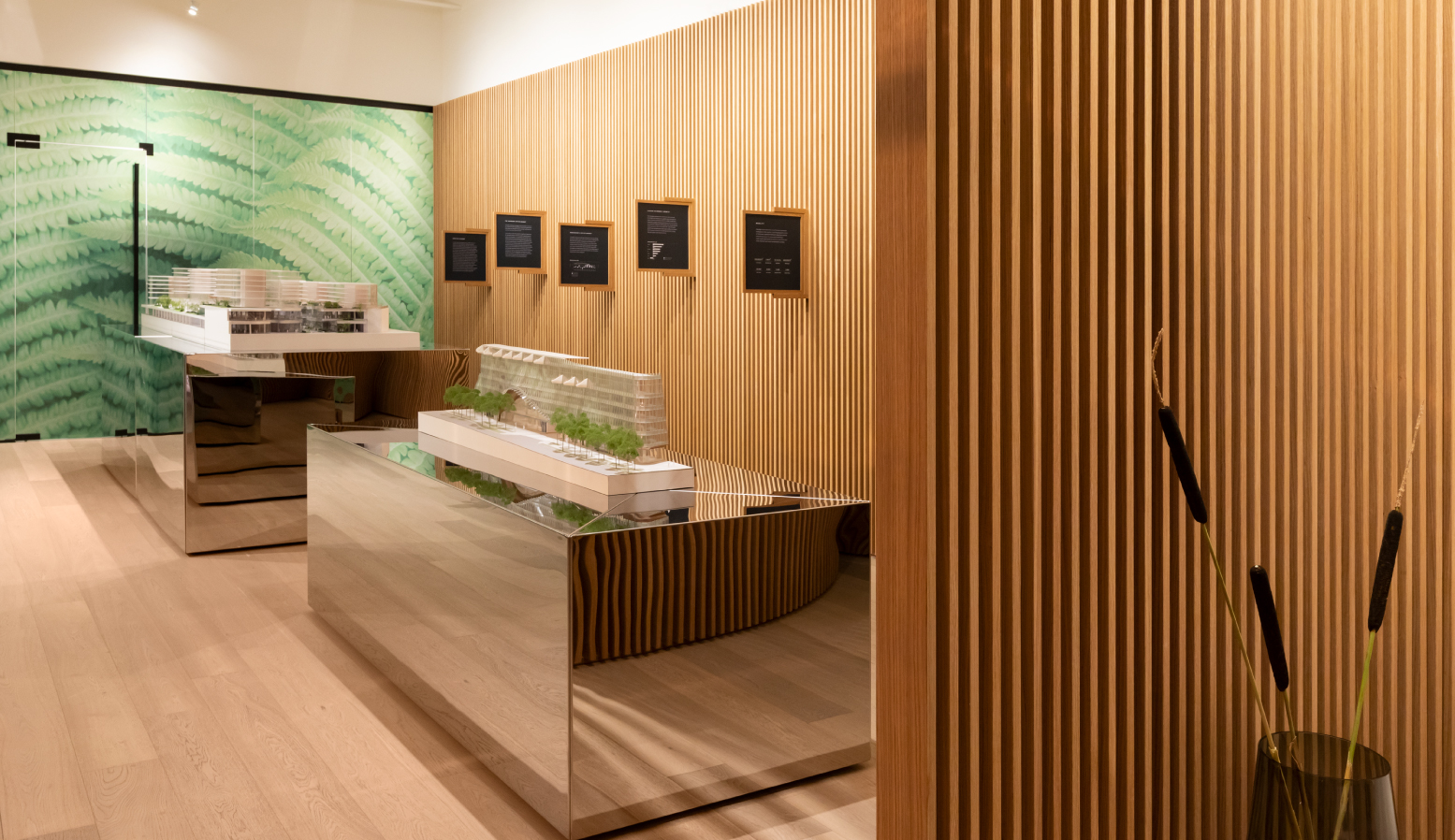 Through the Oakridge development, Westbank placed the utmost value on the interconnection of society and nature. We were involved in every aspect of the interior design to ensure the expression of that tenet in the Strata Room. By creating a transportive experience for those moving through the space, we embodied the authentic feeling of the future build. A daring oak louvred wall, custom garden lightbox and the use of marbled stone, provide a natural, modern elegance. The use of reflective surfaces, such as mirror and polished bronze, give the space depth and opulence while maintaining an invitational warmth.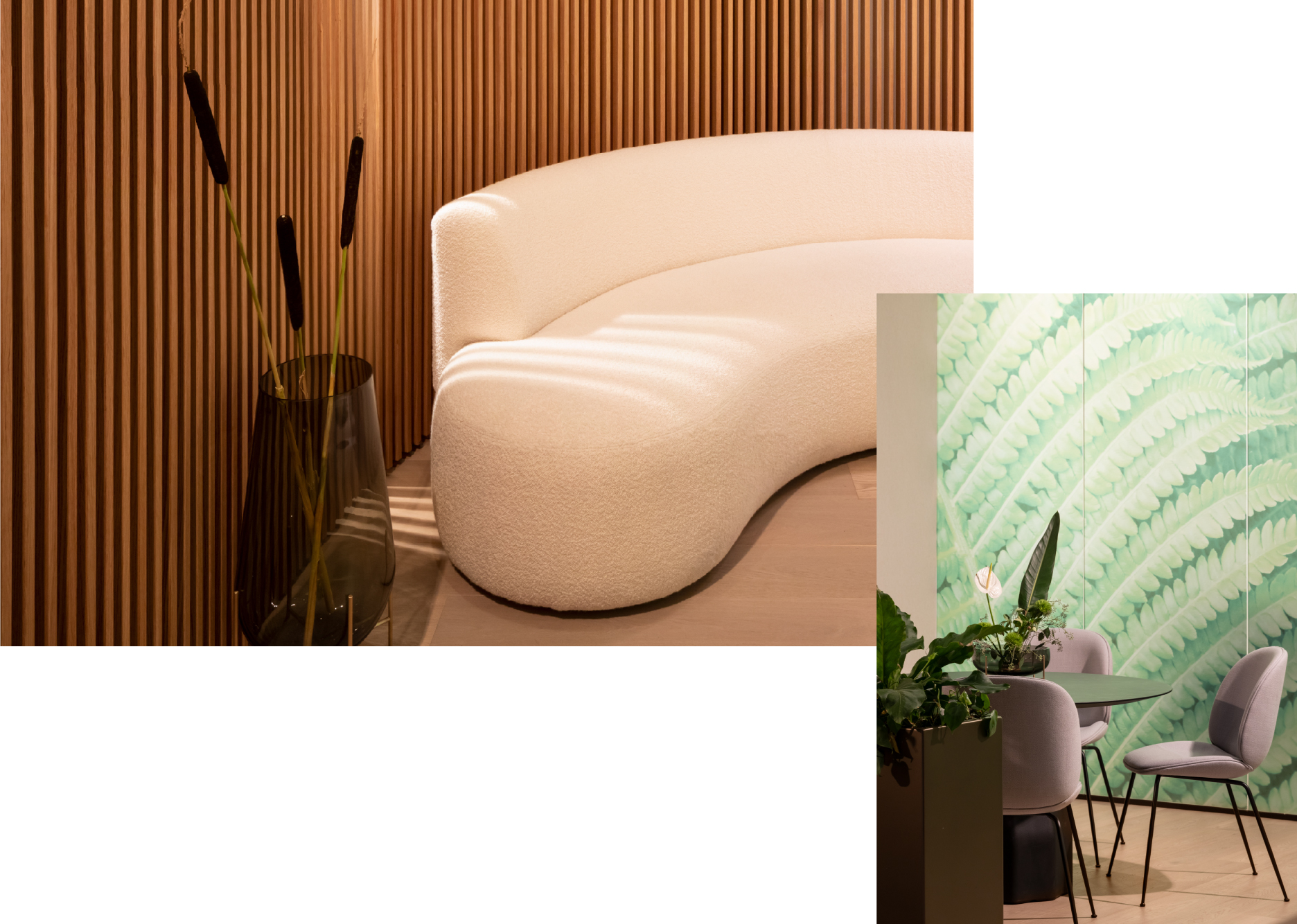 We worked directly with the architectural team to design and plan the production of the louvred wall which is a focal point of the room. Custom signage was designed to fit between the slats of the wall and display information in a way that felt organic to the space. Along with the carefully curated furnishings, custom built pieces and elevated bronze smoke mirror signage, the space came together with a comfortable luxury that appealed to the client base and provided the necessary information in a cohesive and comprehensive design, resulting in a record rate sell out.